Learn how to make this delicious deer steak that is the best recipe for back straps or tenderloins. We love to have deer almost every week, and making sure the steak is tender is our number one priority!
It's about to be that time of year again where we fill our freezer with our favorite animal to hunt: Deer; a.k.a. venison.
My husband has been an avid hunter since he was younger & I started just a couple years ago.
With that, venison meals are a staple in our home. Growing up, my family has always made meals out of venison. We got our meat from good friends of ours who hunted & always had them over for dinner to enjoy some with us. It's some of the greatest memories we have & ones that I hold dear to my heart.
& this by far is my favorite way to make it.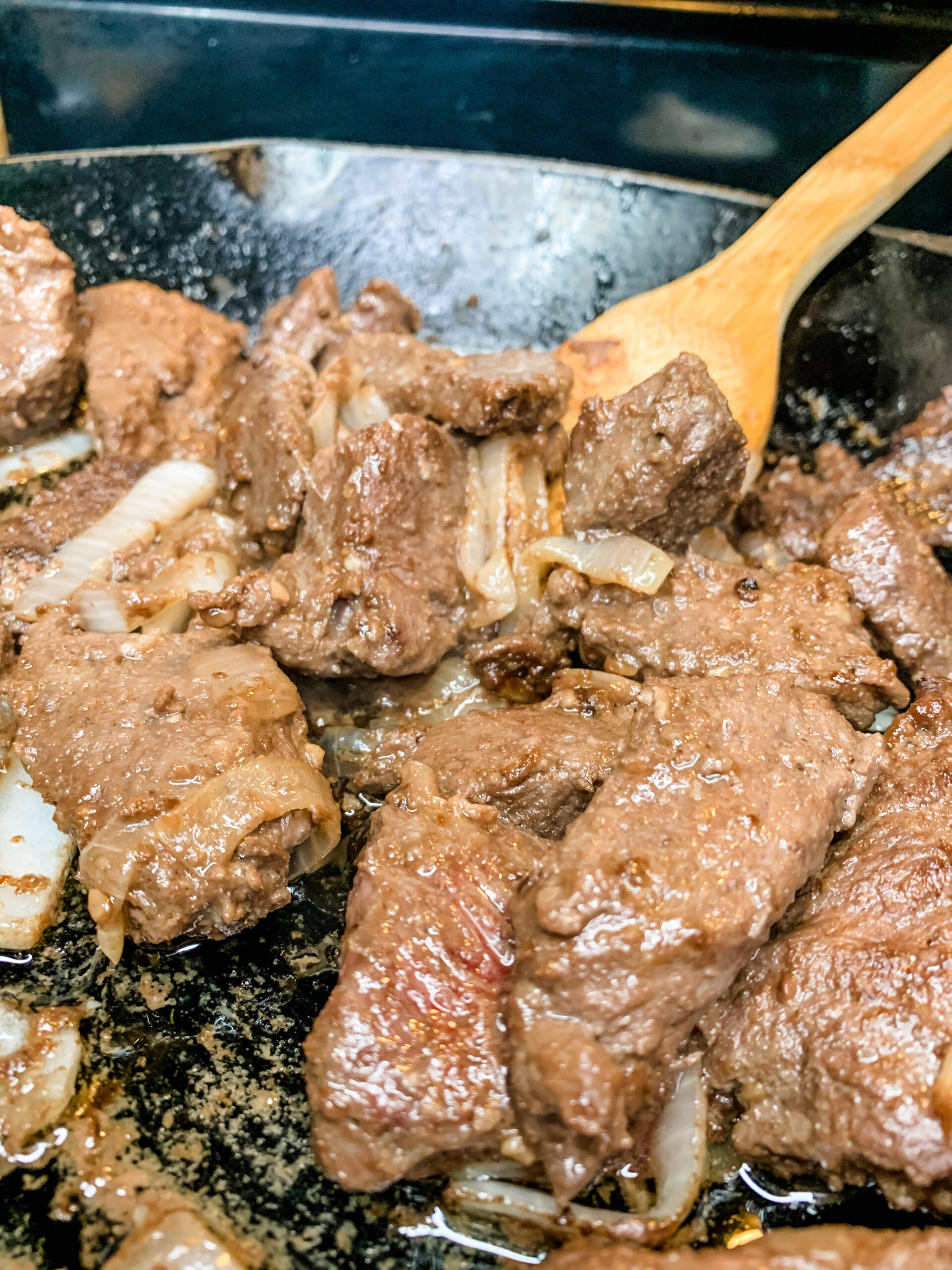 Venison is a tough meat. Deer are very active, therefore they have very little fat in their body. For those that may not know this, fat helps makes meat more tender (& less tough). It's what makes steaks of cows taste so delicious and why filet mignon is so expensive! The fat is what makes it so tender.
It's why when it comes to making venison steaks tender, you cannot skip out on the fat here.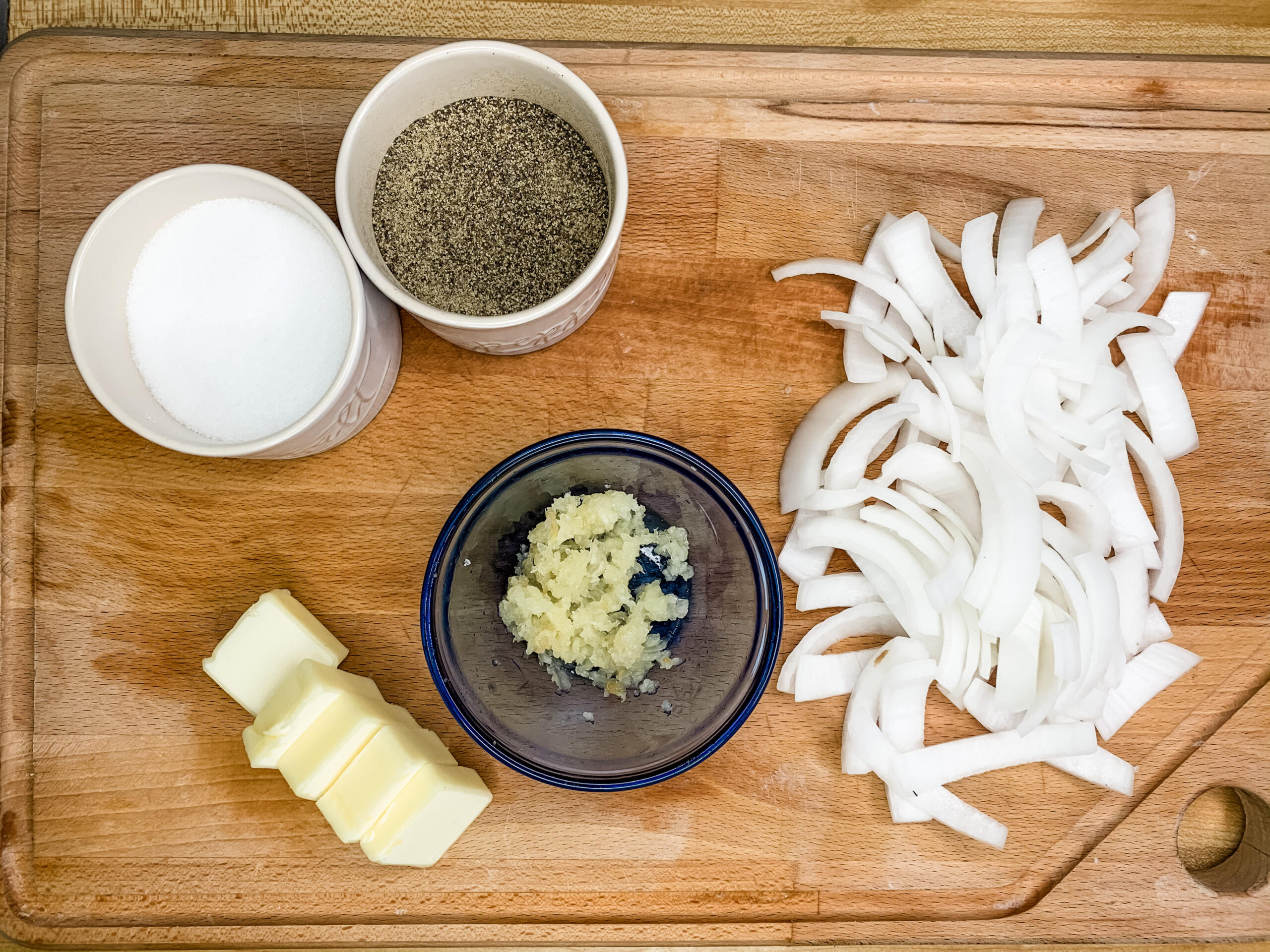 For about 1 lb. of deer tenderloins I will use 6 tbsp. of butter. You could definitely use more, but this did the job. Butter, I have found, has been the best fat option for deer steaks. We buy butter from a local farmer, which I highly recommend.
I made it in a cast iron skillet (of course) because I really feel that these type of pans bring out the flavor in the steaks. The cast iron skillets I use are linked here.
Let's begin:
Start by heating up your cast iron on low heat, but don't put the butter on the pan quite yet – we don't want to burn it.
This post contains affiliate links, meaning I will make a small commission at no cost to you. See my full disclosure

here.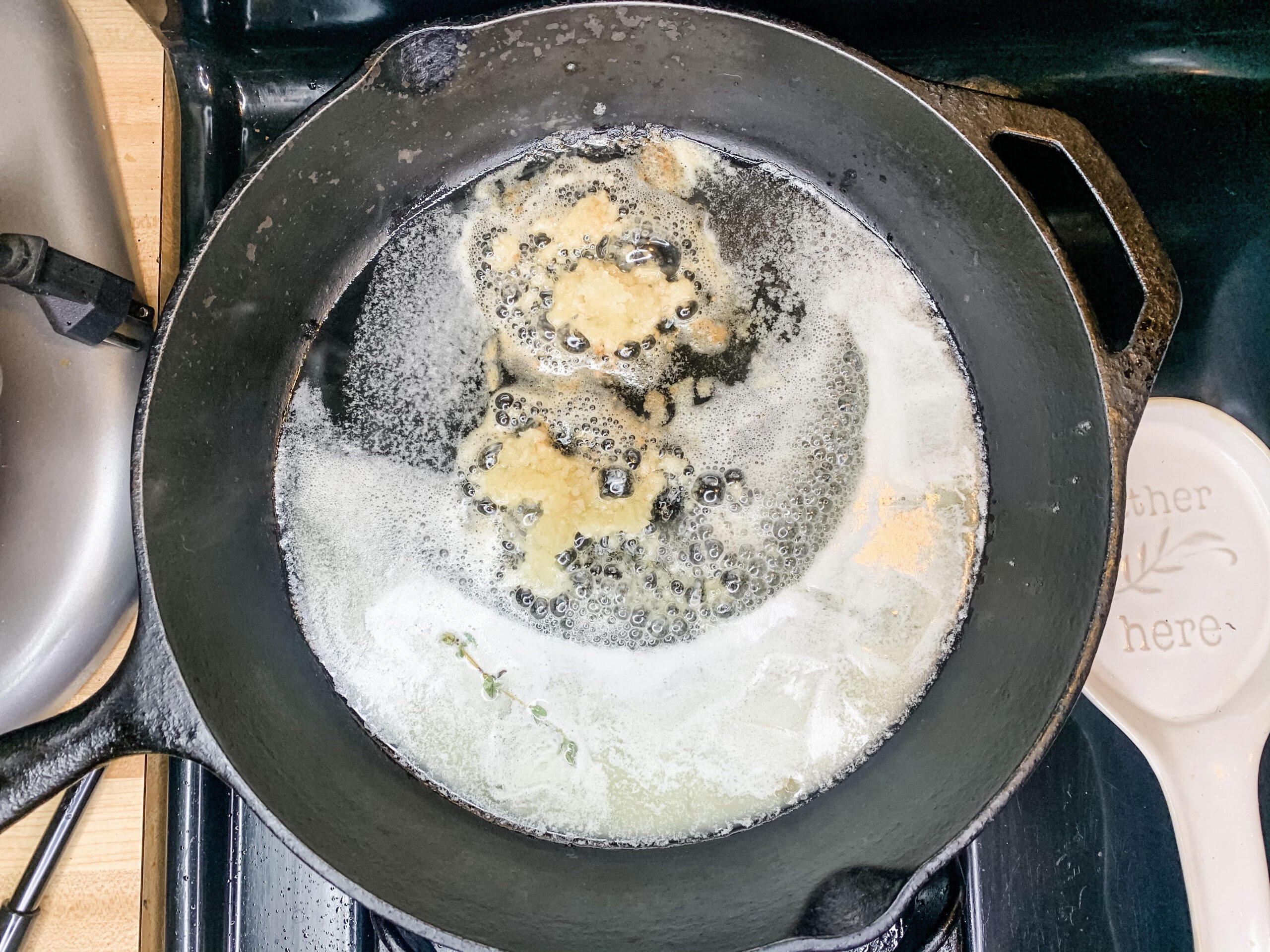 Once pan is heated, about 5 minutes, go ahead & put the butter in. Add in the minced garlic cloves to let them sauté for a bit. Keep stirring til butter is melted & garlic is fragrant.
You want to make sure that you watch the garlic carefully, otherwise it will burn!
Then once the garlic is cooked through, go ahead & add the vidalia onions.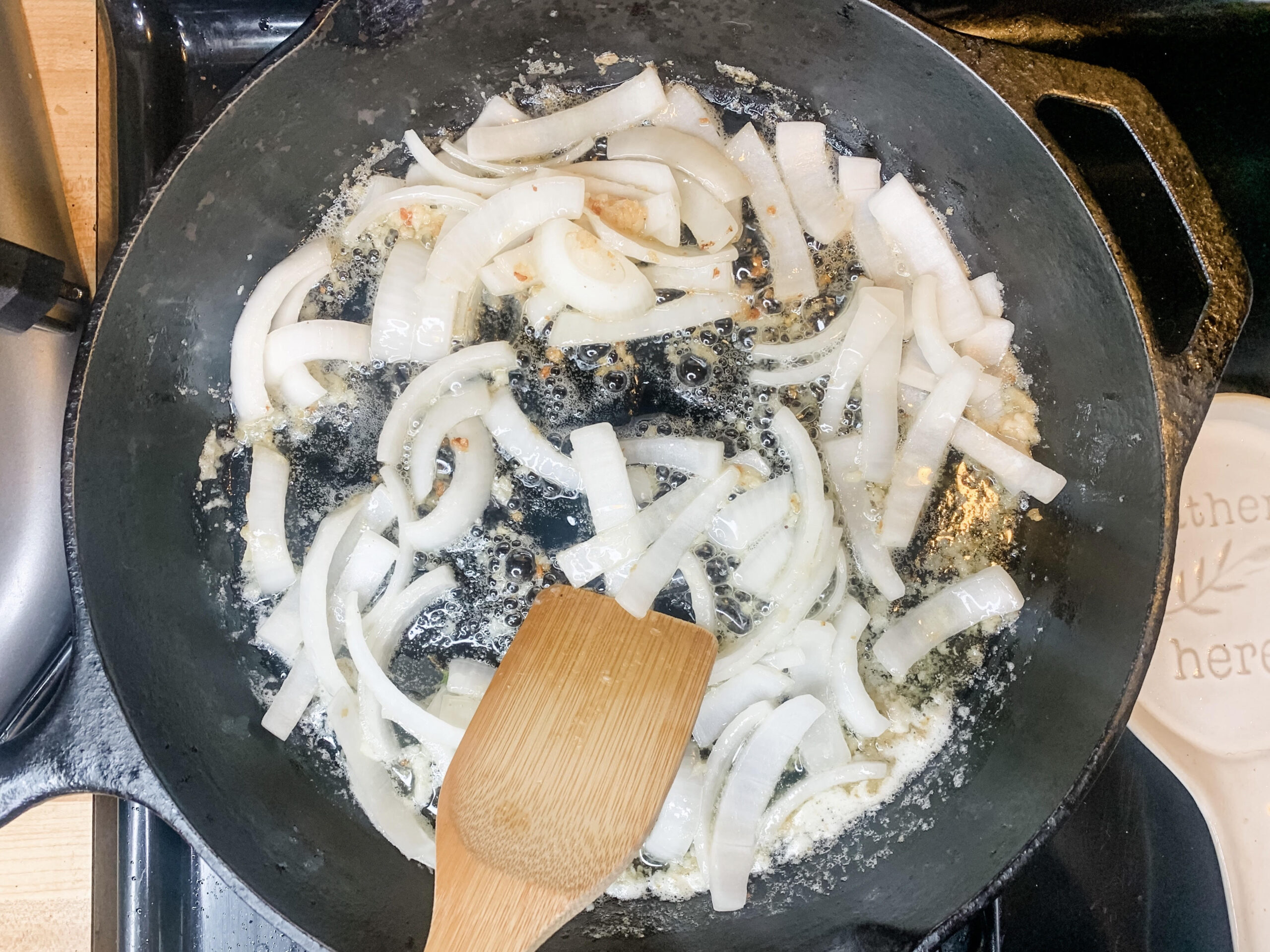 Now, you CANNOT use another type of onion. I have tried before, & it does not taste the same.
Vidalia is the only way to go with these steaks. Something about them truly just brings the delicious flavor out in the venison.
I add the onions in & cook them til they get brown, stirring frequently. I really want these onions to cook to make that flavor come alive in this meal.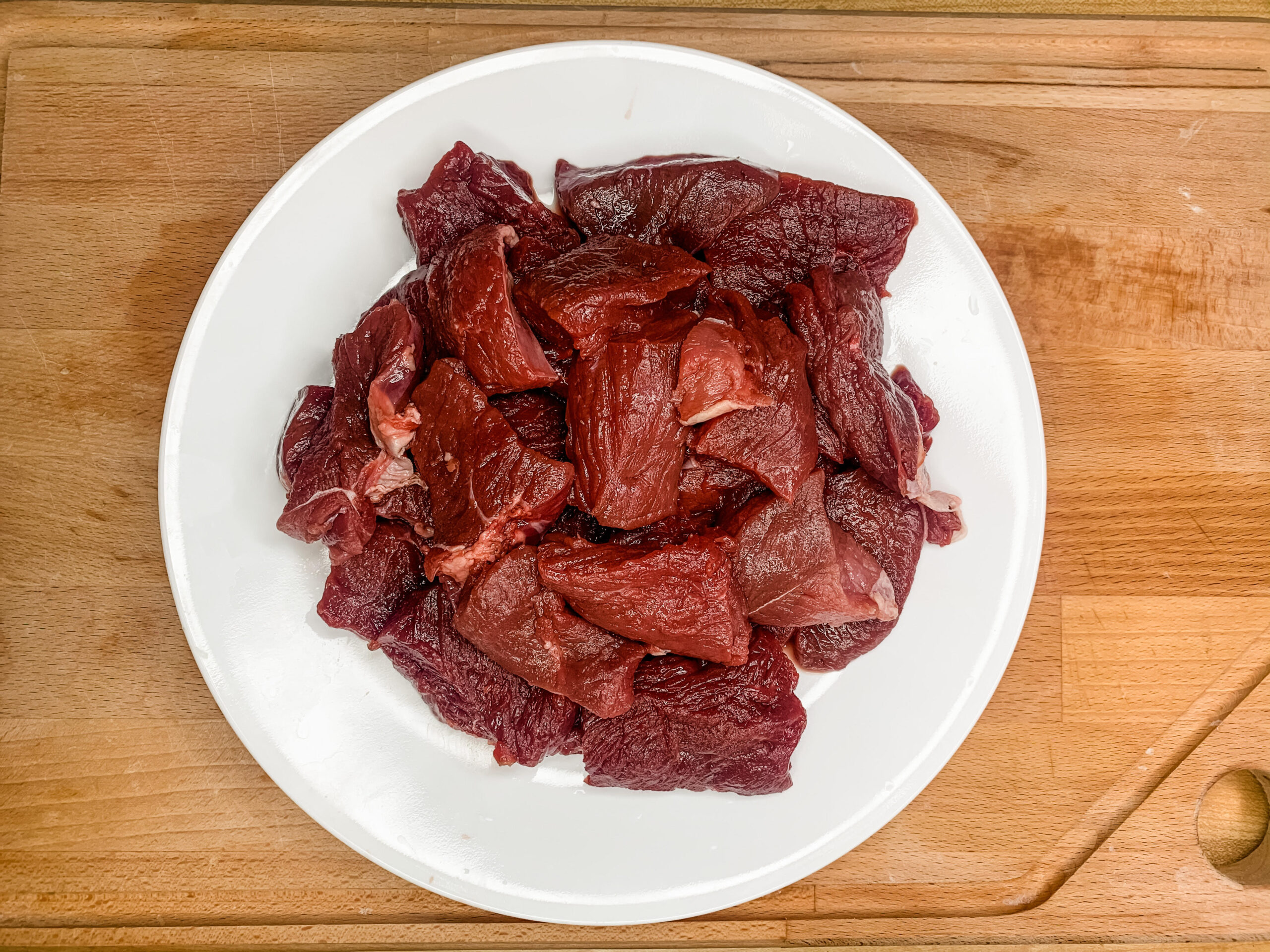 While the onions are cooking up, I slice the steaks into thinner, smaller pieces. I do this because I want to break up the tough meat. The thicker it is, the longer it will take to cook the steaks all the way through. Makes it easier for us to chew through it, & also lessens the opportunity for a choking hazard.
Sprinkle garlic powder, salt, & pepper over the cut steaks & stir around on the bowl to hit every inch.
There is never anything wrong with more flavor. Especially on venison.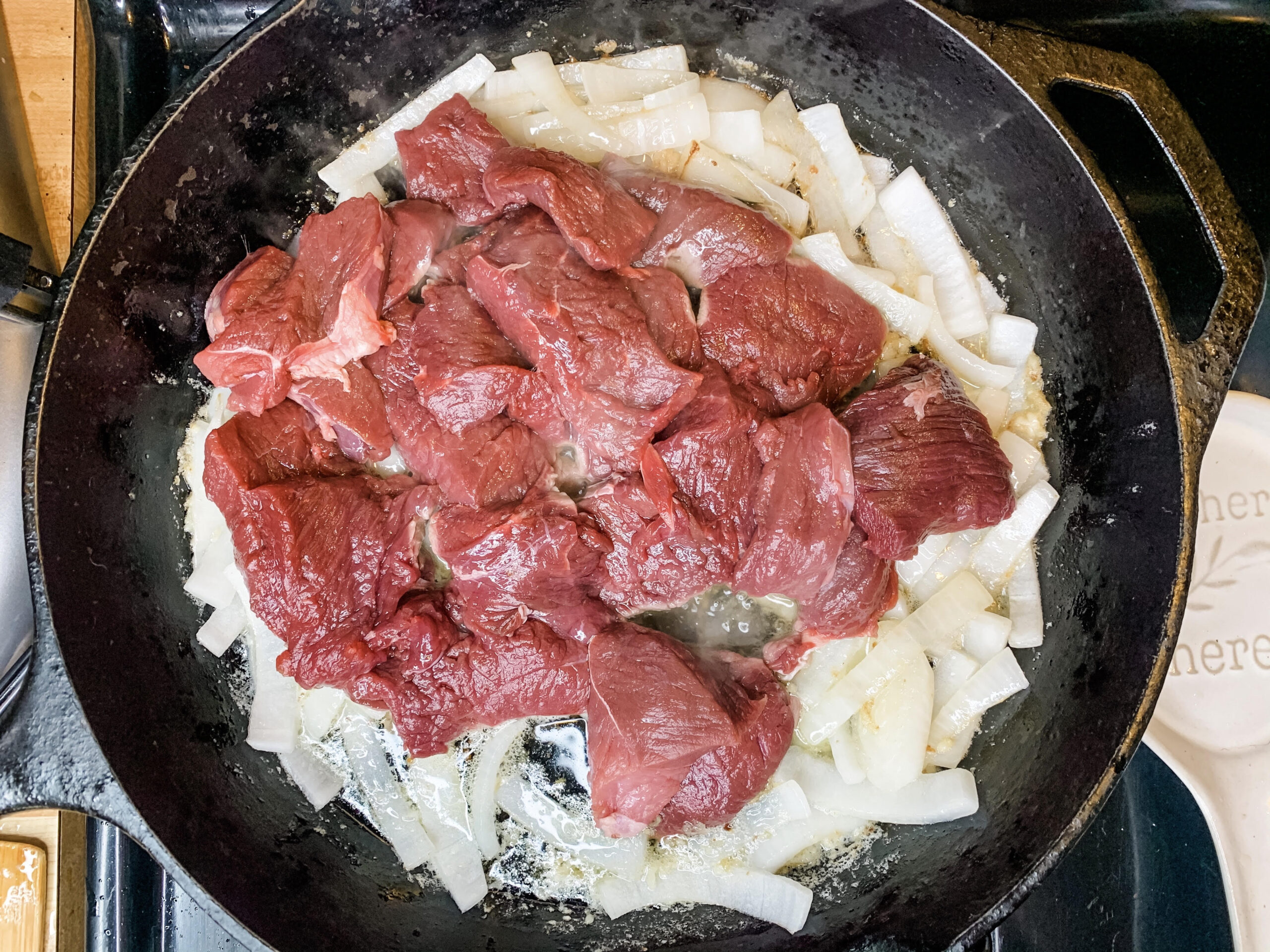 After the Onions Have Softened:
Once onions have browned some, go ahead & put the steaks in the pan.
Make sure to move them around the pan to really get the flavor from the butter, garlic, & onions all over the steaks.
Make sure you watch the meat as it cooks & turn the heat up to about medium now to cook these. You just want to make sure they don't stick to the pan & keep the juices flowing.
The venison can be cooked from medium to well-done.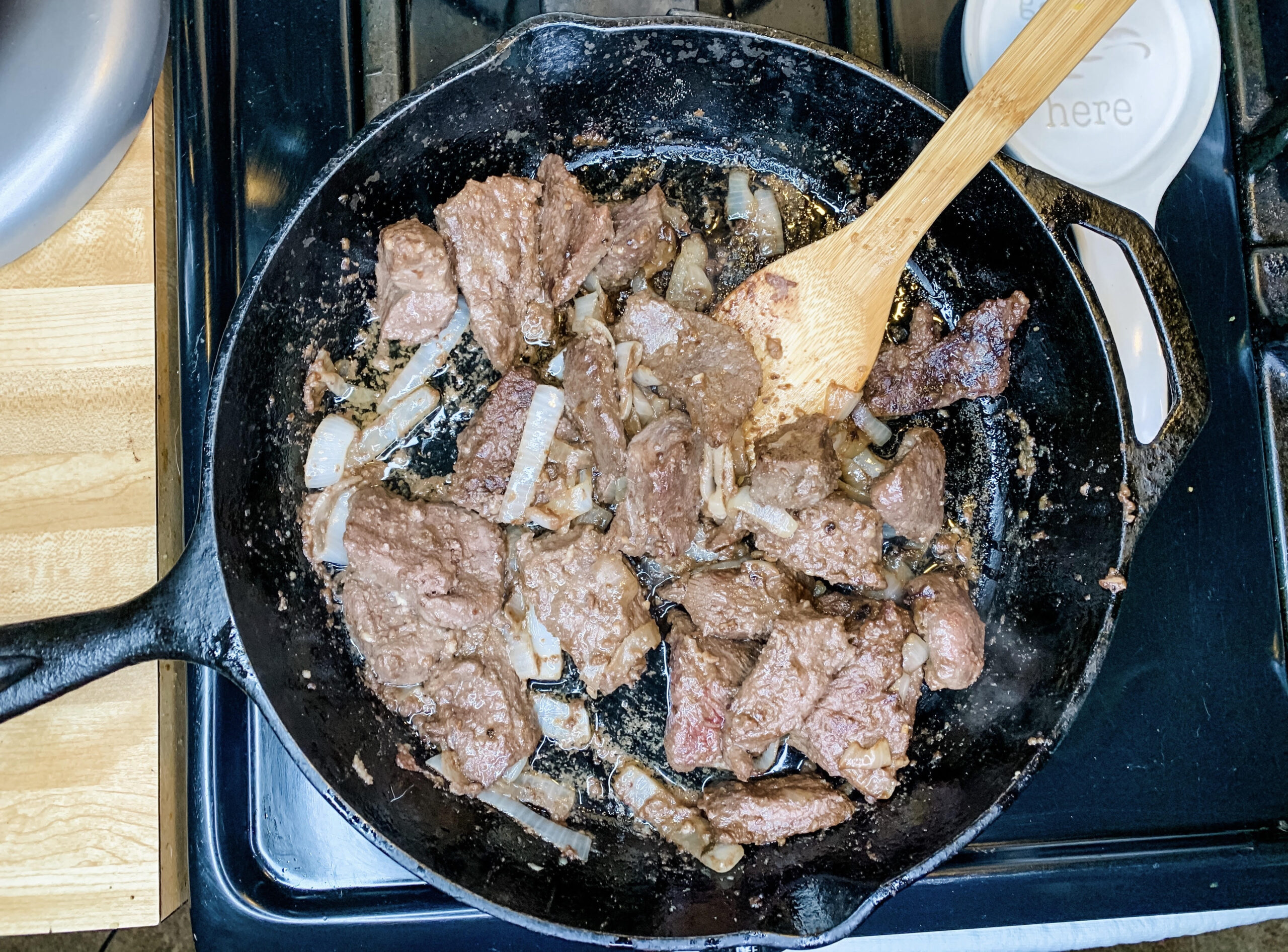 You now have Butter & Onion Deer Steaks!
We are always thankful for God blessing us with these animals, & we believe in honoring the animal with grateful heart at every meal we have from it. Hunting is more than just harvesting an animal; it's being thankful for the land & the nutrition it provides.
This meal is a favorite in the house, & have been made this way for years in my family. Deer is essential to our diet, so finding tasty, easy ways to make it are important to us.
It's so good I think I'll cook it for dinner tonight.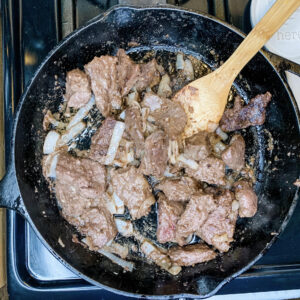 Butter & Onion Deer Steak
Ingredients
6

tbsp

salted butter

1

lb.

Deer Back Strap

sliced into 3 pieces

3

tbsp

garlic cloves

minced

1

Vidalia

Onion

1

tbsp

garlic powder

salt & pepper to taste
Instructions
1. Heat cast iron skillet to a low heat. Let heat before placing butter into pan (about 3-5 minutes).

2. Once the pan is heated, place butter into pan & let it melt (keep burner on same heat setting). Once butter has spread over the pan, place garlic cloves into pan. Sauté garlic in butter until fragrant.

3. Once fragrant, add in onions. Cook onions until they are a bit brown.

4. Slice back straps into thin slices. The thinner the pieces are, the less tough they will be to chew + easier to cook.

5. While pan is heating up, season back straps with garlic powder, salt, & pepper. Add in the straps when the onions have browned a bit.

6. Fry steak until the deer is completely cooked. Stir occasionally to really give all aspects of the meat the amazing flavor this offers.

7. Wallah! Juicy deer steak!
Notes
Tip: Only use Vidalia Onions! They really bring out the flavor more than any other onion.
Tip: Venison is very TOUGH. That is because deer are very muscular & have little fat. The more fat you add to the meat, the more tender it will be!