Read below how to make a fall favorite in our household that we truly eat all year round. It's an easy recipe anyone can make, and a good way to get your kids to eat sweet potatoes!
Now I must confess we make these all year round, but they truly are a reminder of fall every time I make them, and they are delicious.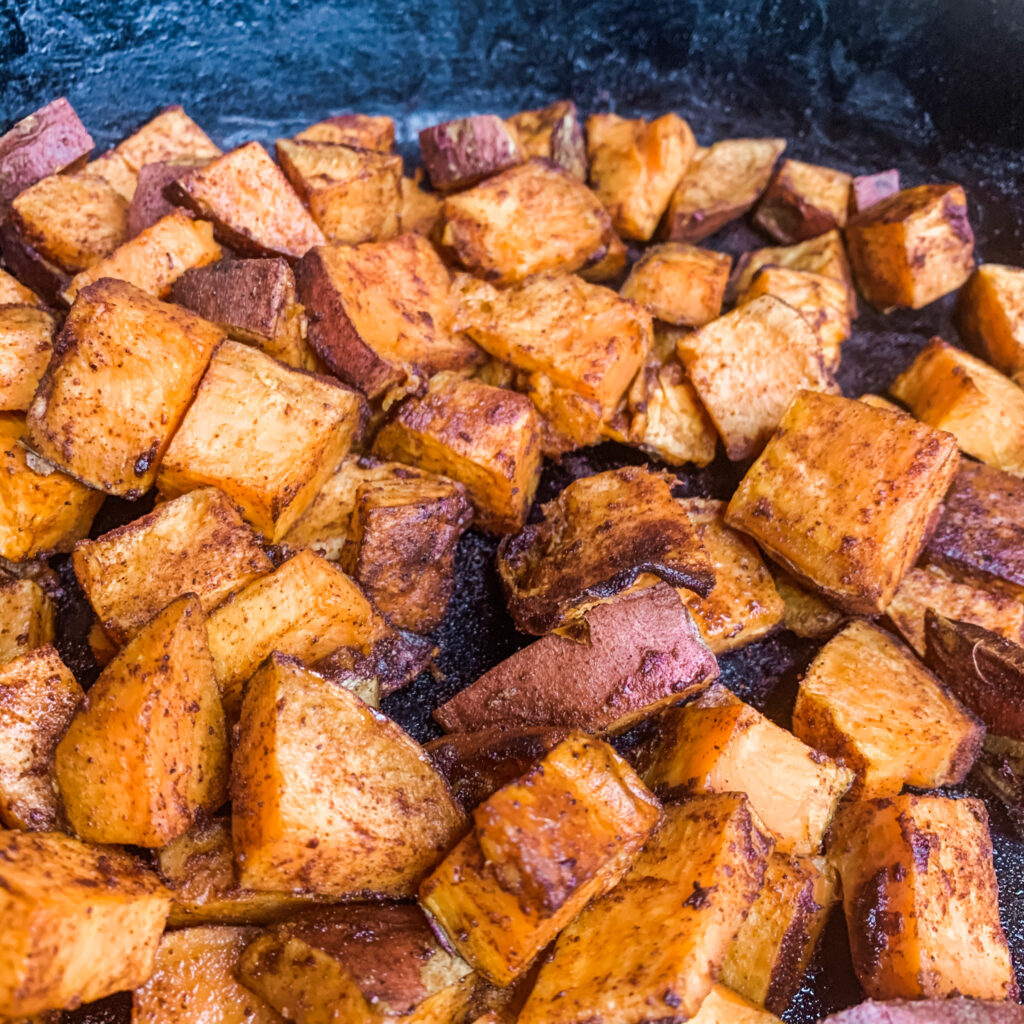 I have been making these for about 3 years now. I started them making them during my meal prep days. This side dish always brought flavor to those bland meals, and still brings our meals to life.
This dish is so easy, quick, and YUM-MAY!
WHAT YOU'LL NEED
Coconut Oil
Sweet Potatoes
Spices
To start the process, make sure you soak your sweet potatoes in some water.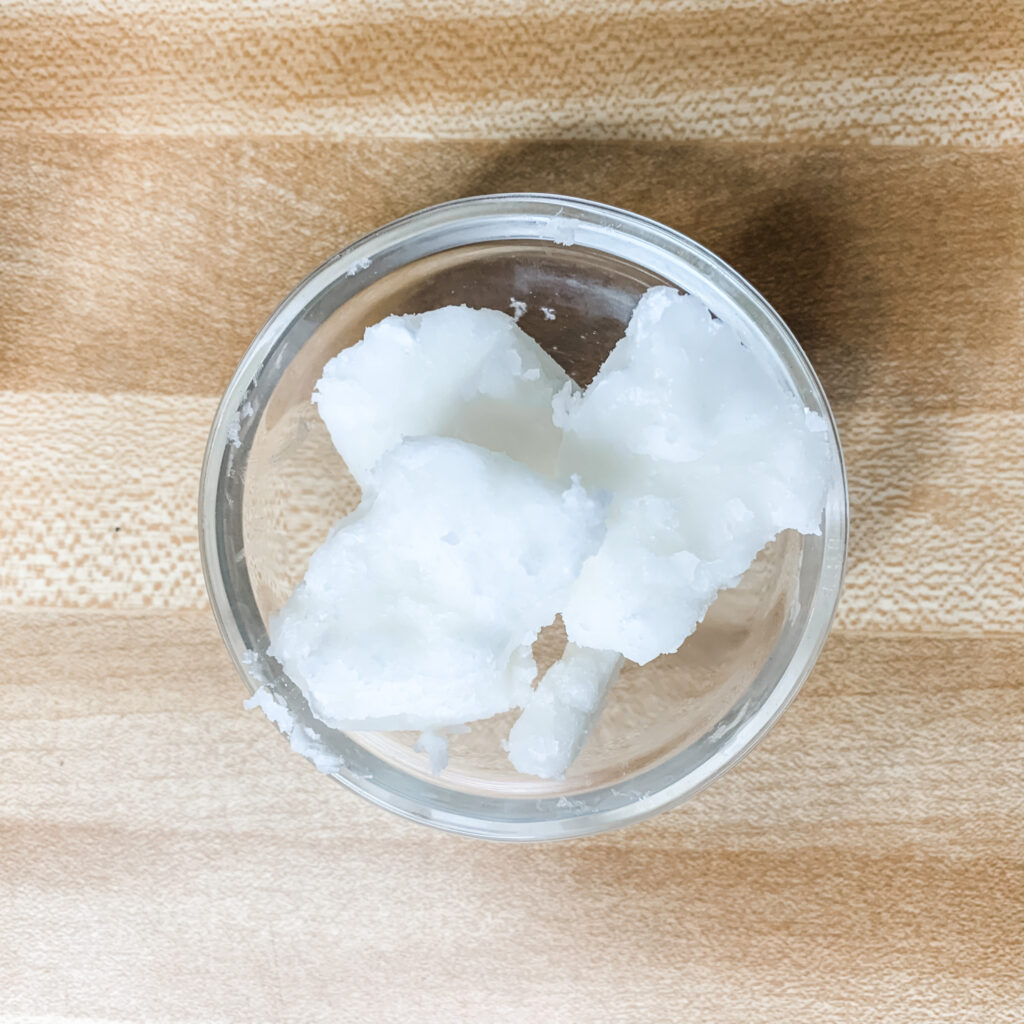 We're going to be using a cast iron pan of this (as always) and you're going to start by using coconut oil as a base. I don't use coconut oil often, but I do in this recipe because it is flavorless and lets the sweet potato be the star of the show.
This post contains affiliate links, meaning I will make a small commission at no cost to you.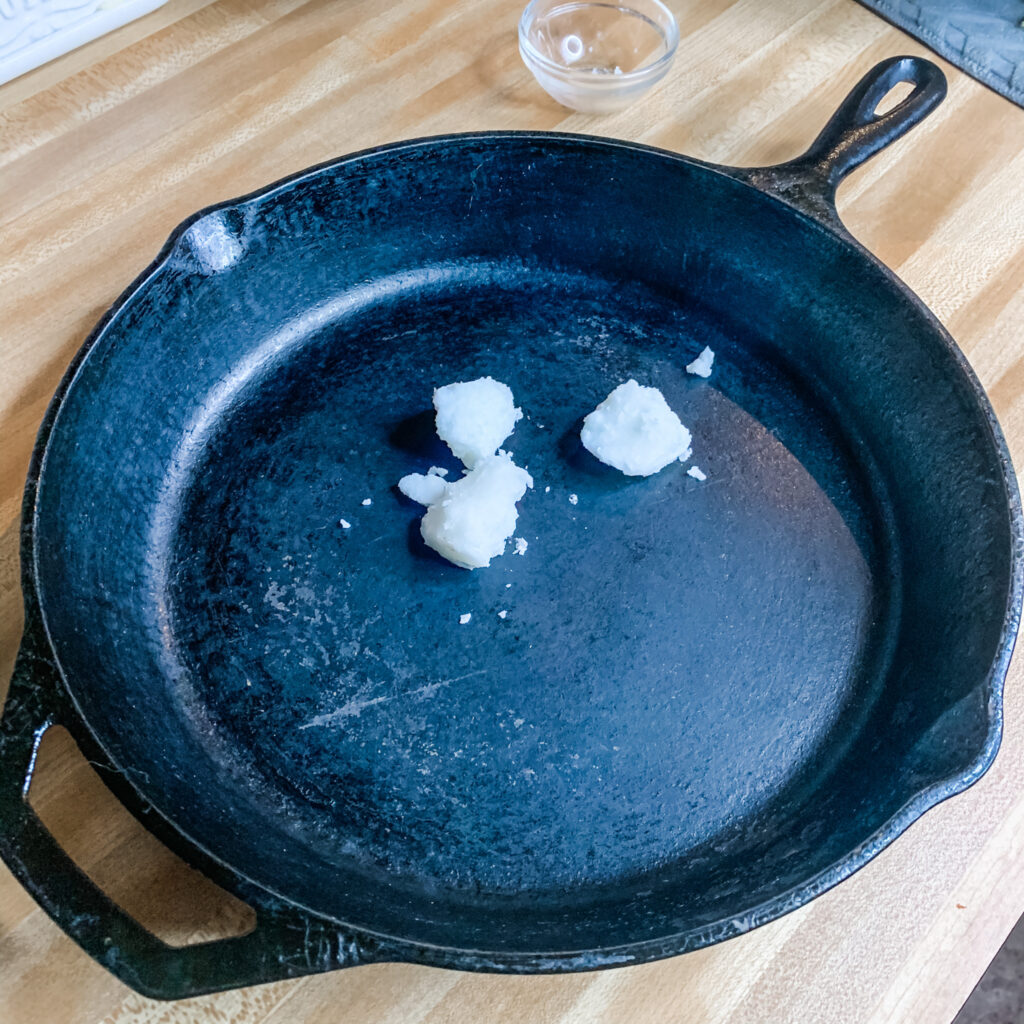 The oven is going to be set to 425 degrees. I always like to heat my cast iron up before I cook my food in it (in or on the stove), so therefore I put the coconut oil in the cast iron pan and then set it in the oven as it was preheating.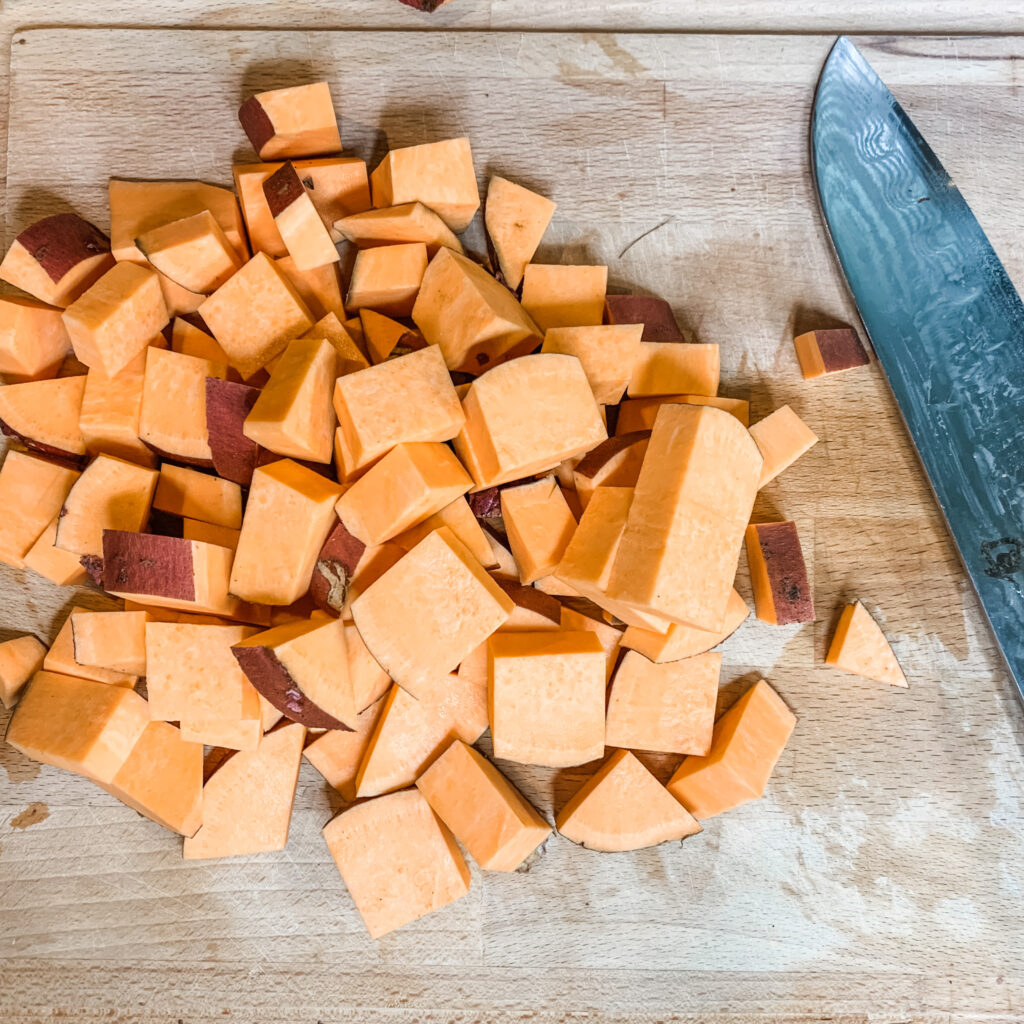 While the oil is heating up, chop your soaked sweet potatoes. I like to make cubes – it helps the sweet potatoes cook better and who doesn't love bite sized pieces?
Once the sweet potatoes are chopped and the pan is hot, go ahead and set them in the pan.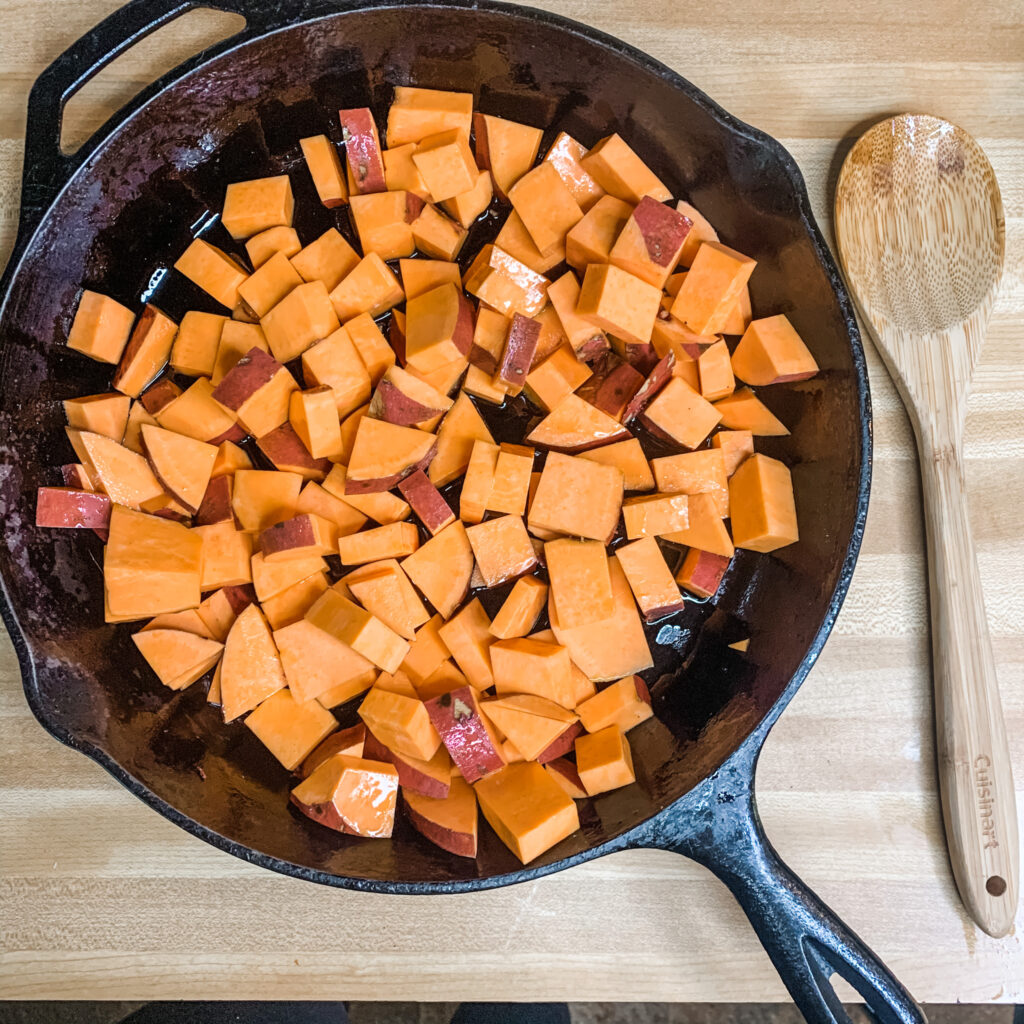 Give them a good stir, coating them with the coconut oil. This is going to help the spices stick to them.
Now the spices truly help make this dish, and I can promise they're not the spices you think they are.
We're going for sweet instead of savory.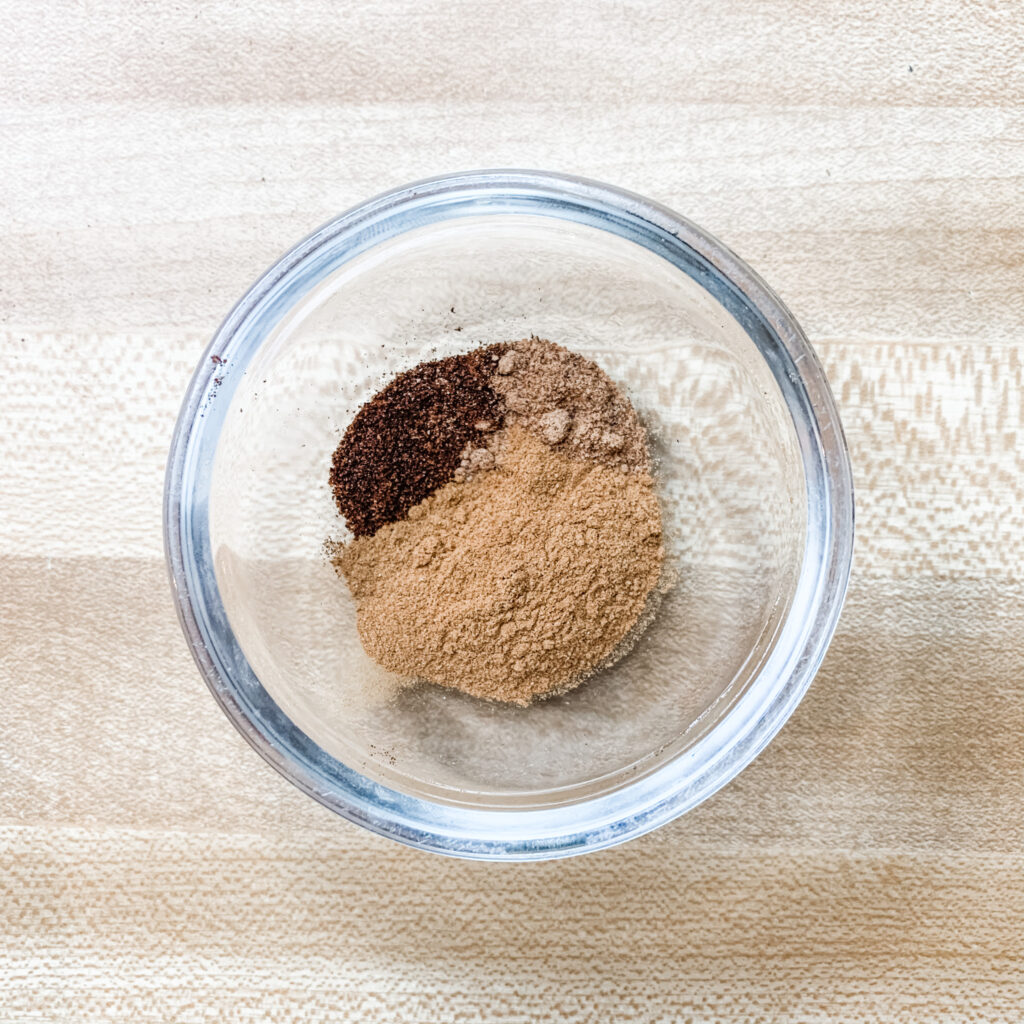 That's right! The taste reminds me of a sweet potato casserole without the sugar.
You'll be using cinnamon, cloves, and nutmeg – that's it!
You'll just sprinkle those on top and mix the potatoes around to evenly coat them.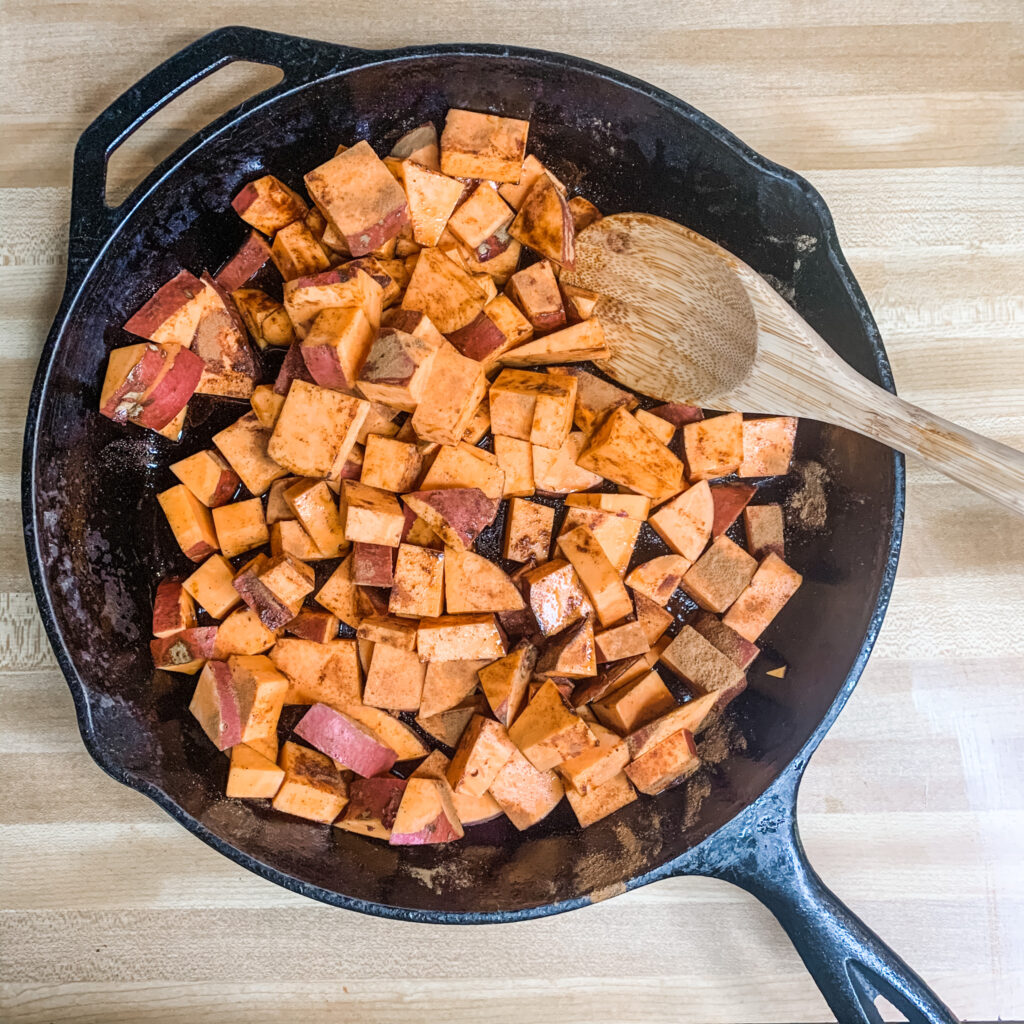 When the oven is ready to go, set the pan of potatoes on the middle rack for 25-30 minutes. Be sure to stir them from time to time.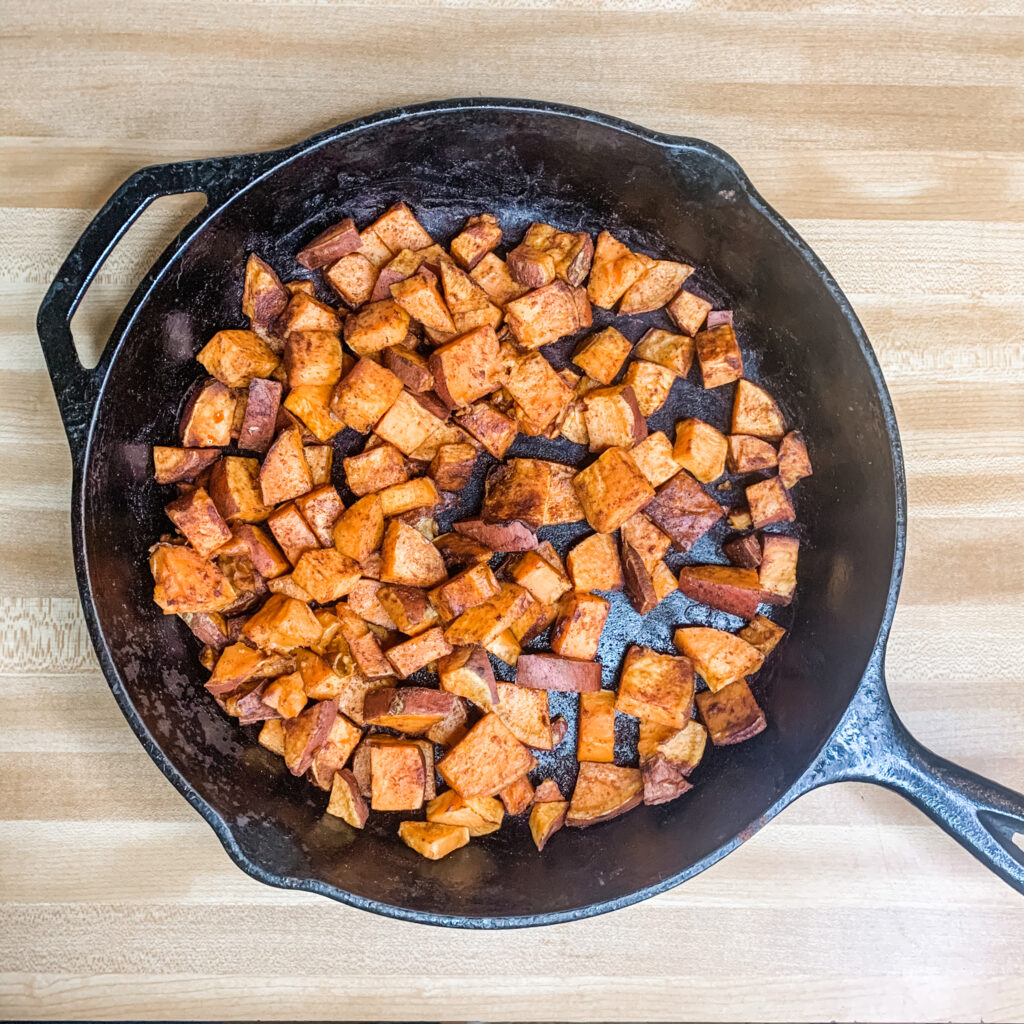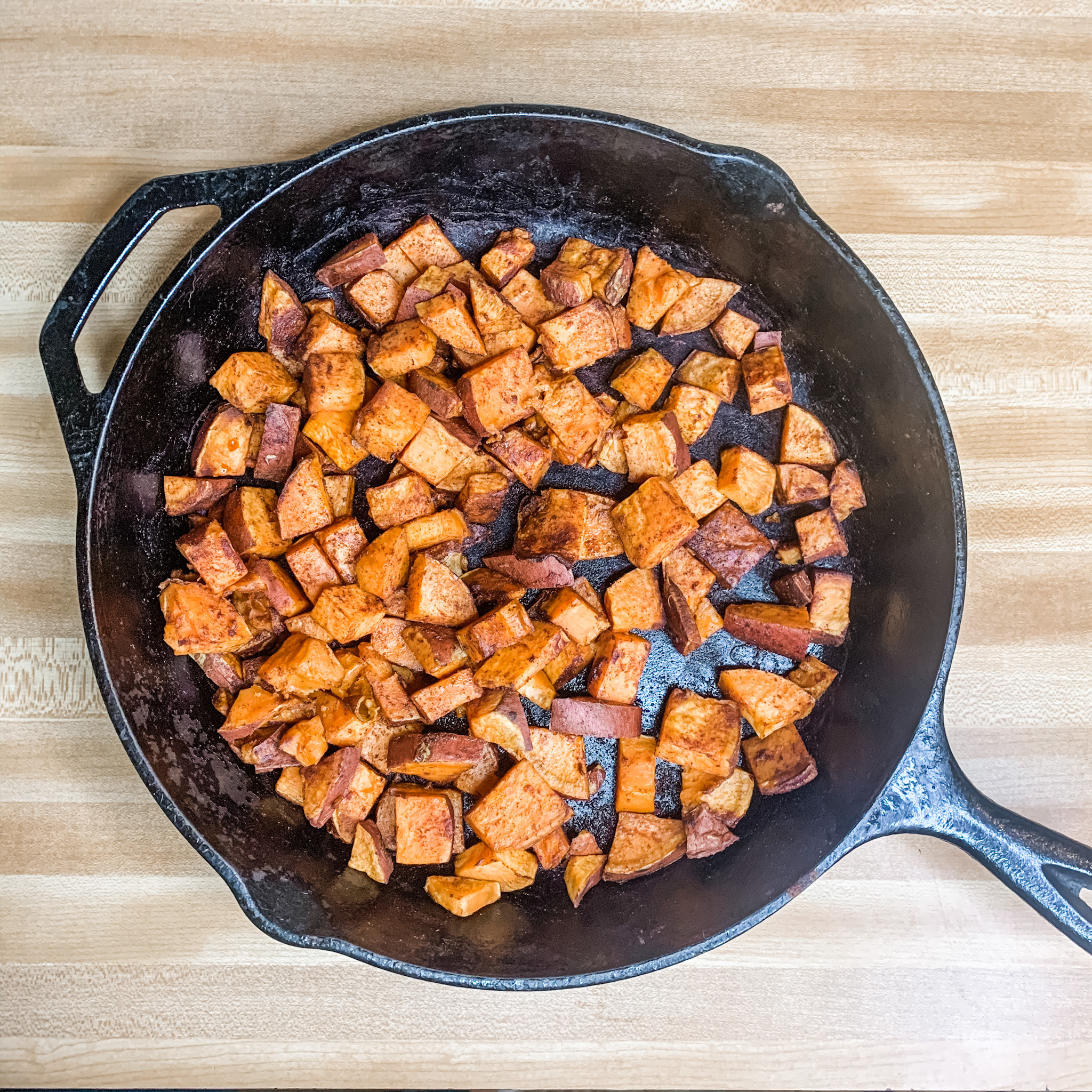 And that's it! Fall Sweet Potatoes that you could truly make anytime of the year.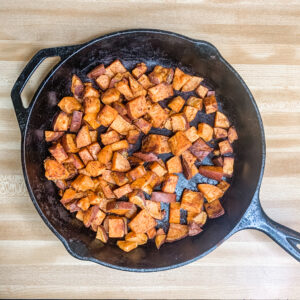 Fall Sweet Potatoes
Ingredients
2

tbsp

Local Coconut Oil

I like to get mine from a local farm!

3

medium size

sweet potatoes

soaked and chopped

1

tbsp

ground cinnamon

1/4

tsp

cloves

1/4

tsp

nutmeg
Instructions
1. Soak the sweet potatoes in some water. Heat the oven to 425 degrees.

2. Put the coconut oil in a cast iron skillet. Put the cast iron in the oven as it is preheating to melt the oil and heat the pan. Alwasy preheat your cast iron before cooking food to help with the proper cooking process.

3. While the pan is heating, chop the soaked sweet potaotes into cubes.

4. Once the oil is melted and the pan is heated, take the pan out of the oven. Put the chopped potatoes in the pan and coat them in the melted coconut oil.

5. Top the potatoes with the spices, coating them evenly.

6. Once oven is preheated, put the pan in the middle rack of the oven. Bake for 25-30 minutes, stirring occasionally.

7. Enjoy with some grilled chicken or steak!