Jump to Recipe
Read more to find out how to make these Garlic Mashed Red Potatoes. Packed with nutrition and flavor, these mashed potatoes are the best side dish to any dinner.
There is nothing better than a good ole' potato to complete the best dinner, but if we're being honest here, there's nothing like THESE mashed potatoes to make it the PERFECT dinner.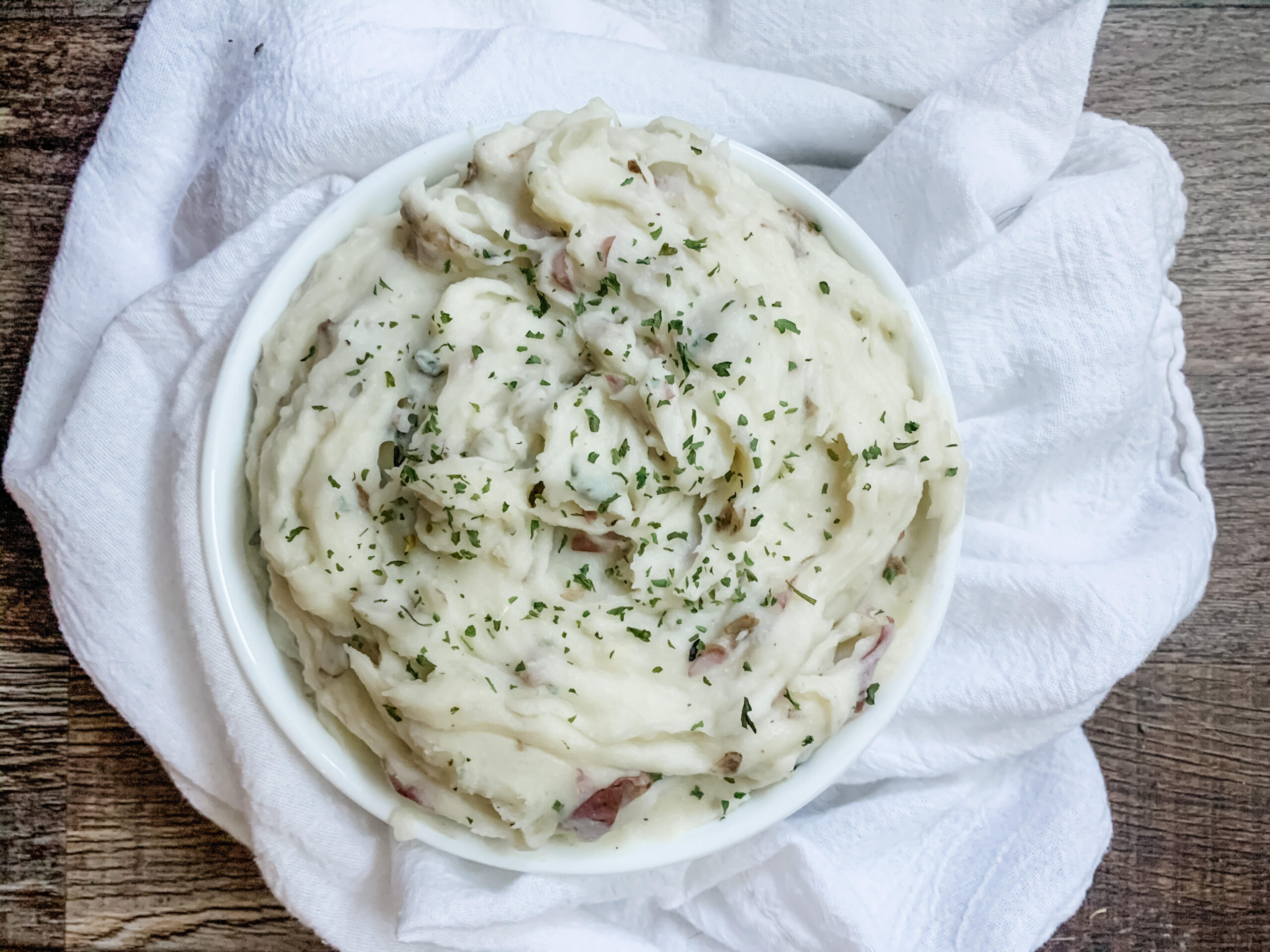 Mashed potatoes are an easy, tasty side dish to add to almost any meal. They are quick, but are also pretty filling. I have made this recipe for years, but recently been substituting regular potatoes for red potatoes. I do not peel the red potatoes but leave the skin on.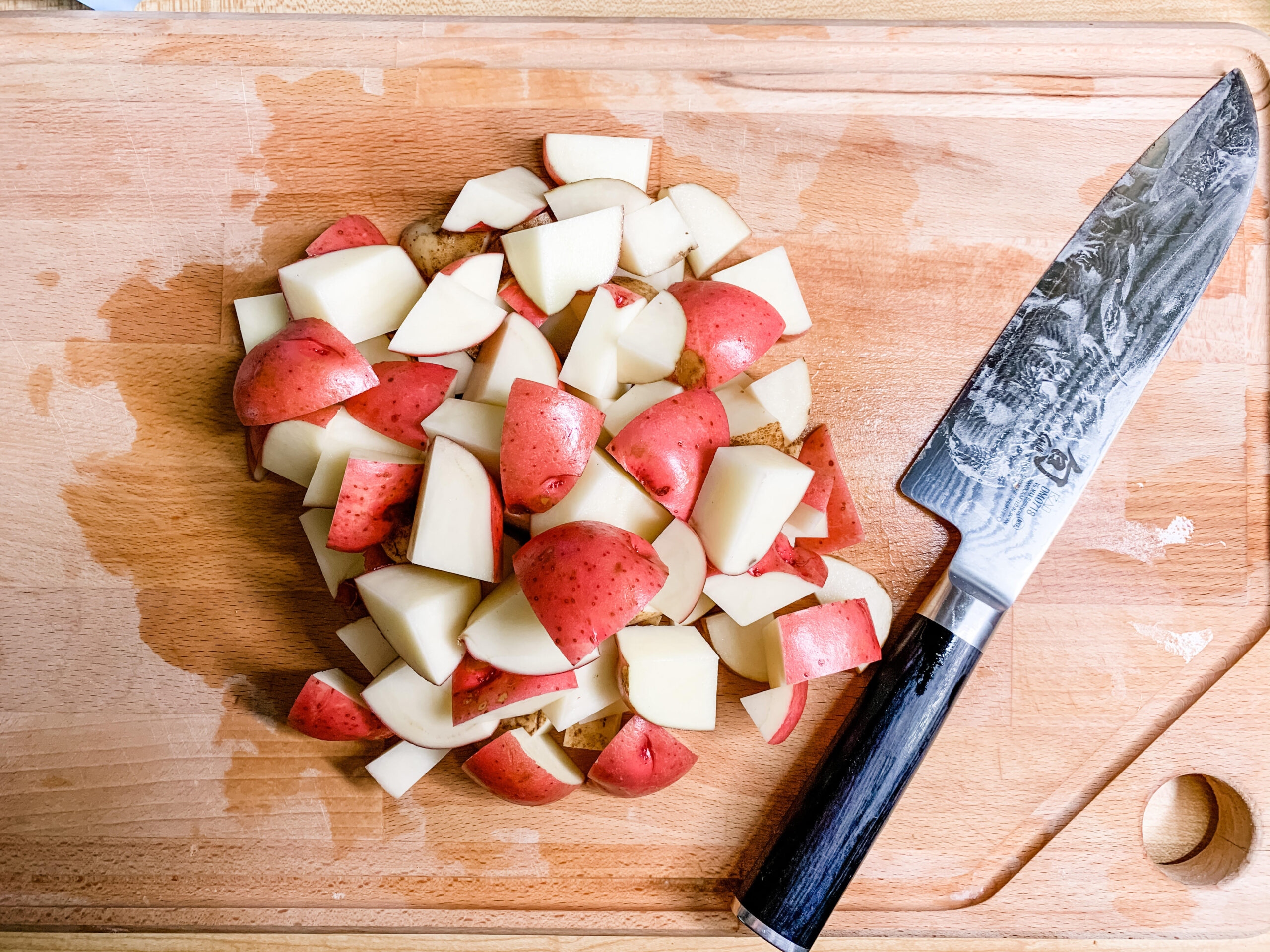 What is the Nutrition of Red Potatoes?
The skin of the red potatoes has a ton of fiber, iron, B vitamins, & potassium. On top of that the skin leaves a nice texture for the mashed potatoes & of course gives a beautiful presentation.
Should I Cut the Potatoes?
The recipe calls for cubing the potatoes. When you cube the potatoes it makes it easier for the potatoes to soften, but also makes the process a bit faster + easier to mash. It's a step you don't want to miss!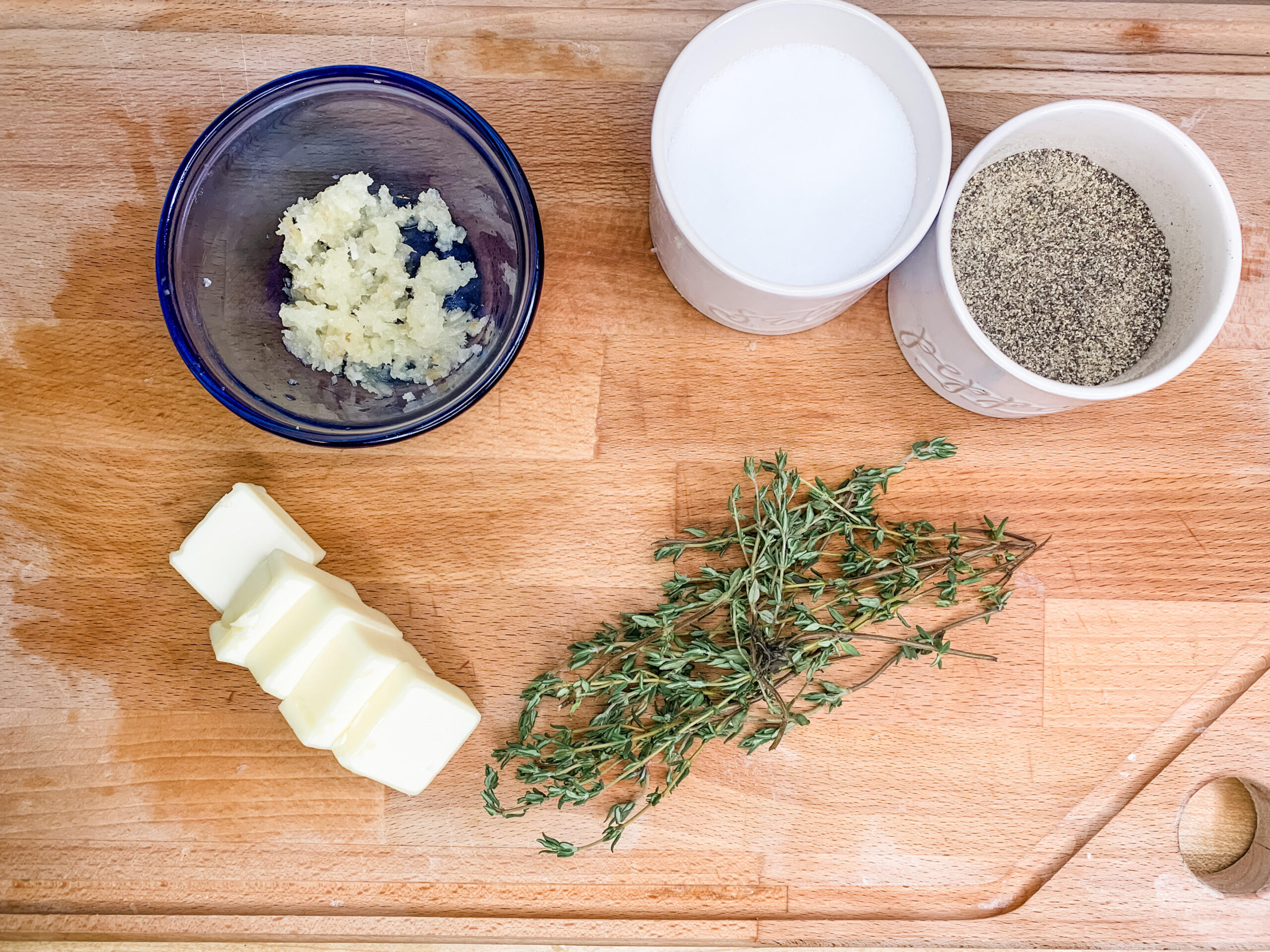 I believe that we should consume nutritious foods, but our food should also be pleasing to our souls. This recipe may call for more butter than what you're looking for, but trust me you don't want to miss out. Margarine may seem like the better option, but you will miss out on the softness farm-fresh butter provides. I recommend you get butter from a local farm & you'll see what I'm talking about.
The garlic also brings forth the flavor in the potatoes. I love garlic, &, along with the health benefits of it, it truly brings the potatoes to life. & you know you can never go wrong with fresh thyme from the garden!
This post contains affiliate links, meaning I will make a small commission at no cost to you.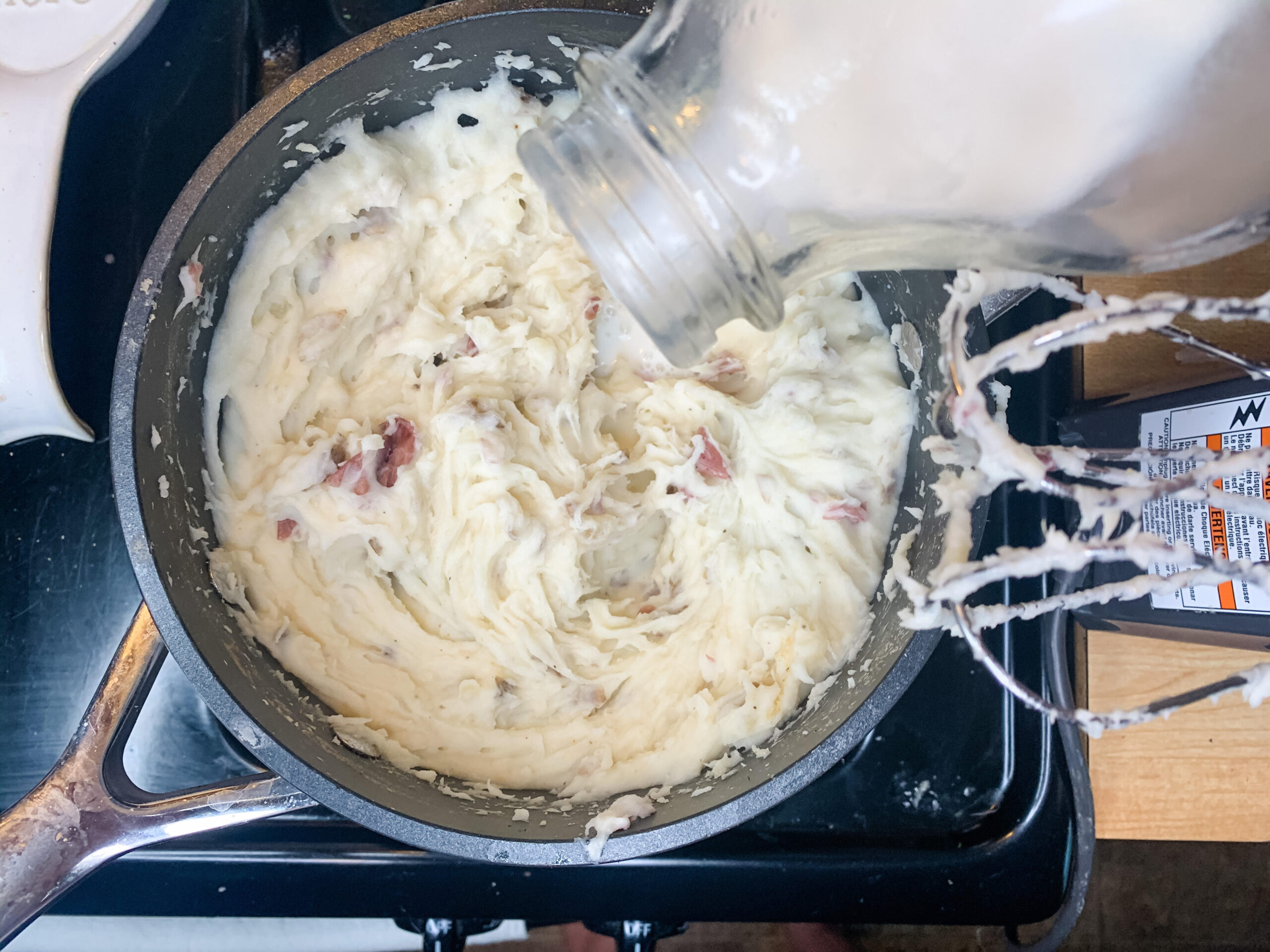 Let me explain the importance of milk in potatoes. Along with the butter, milk can truly bring a satisfying texture to the masterpiece. At thanksgiving, my Nanas mashed potatoes are the star of the entire show. Her secret: More Milk!
On top of milk being an amazing ingredient, thyme is also essential to this recipe. The hand mixer I used is linked here.
Thyme is a special herb. Something about it always gives potatoes a fresh taste but also looks beautiful mixed with the white. If you don't add thyme, then I would also recommend parsley (but for real add the thyme).
This is a recipe you cannot go without! Seriosuly, your family & friends will go nuts over this recipe definitely going back for more. It's easy, tasty, & a side everyone will beg for every holiday (& many dinners)!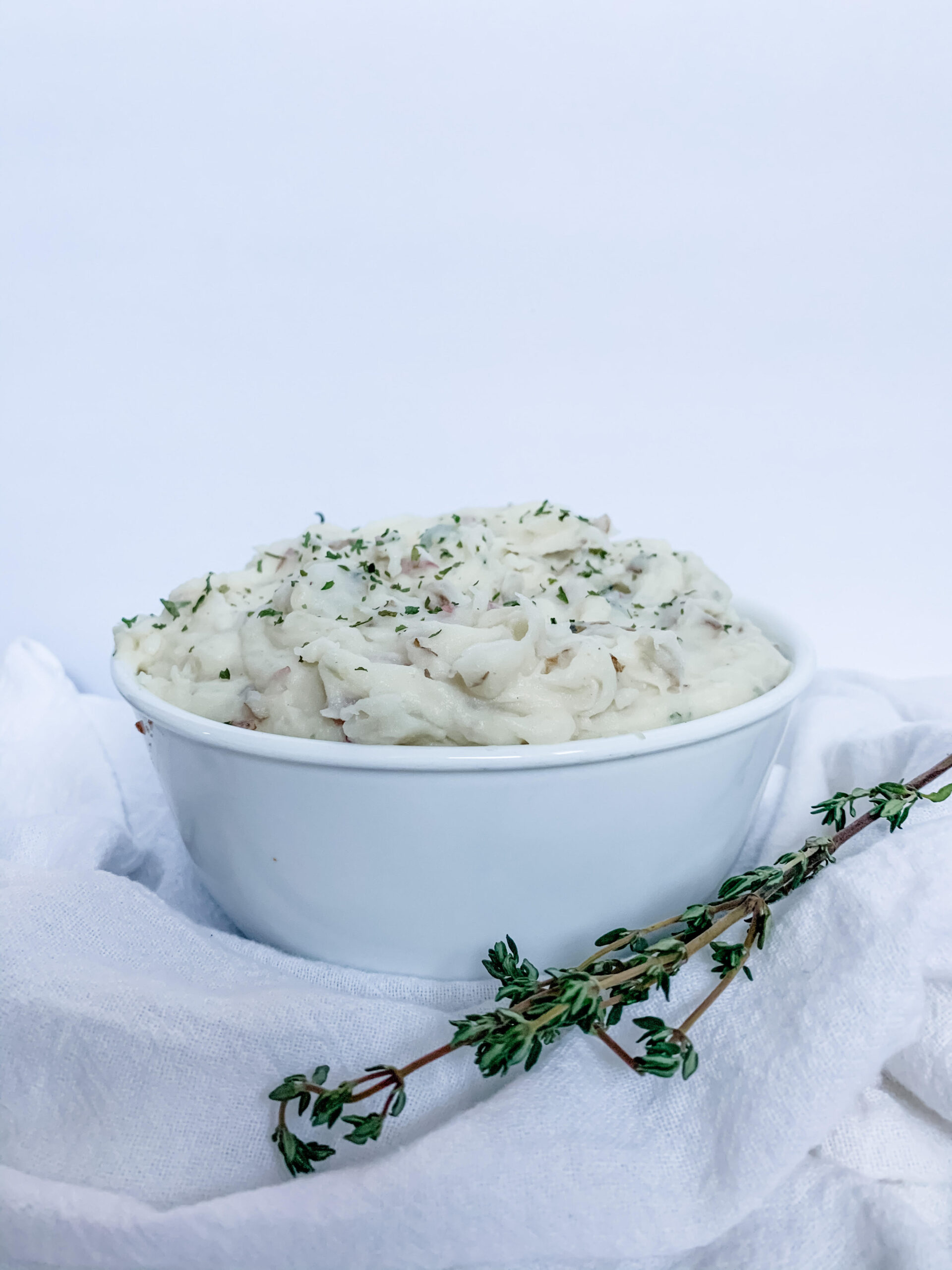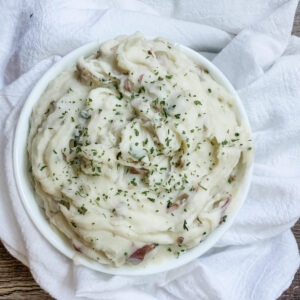 Garlic Mashed Red Potatoes
Ingredients
7-8

red potatoes

cubed

7-8

garlic cloves

minced

5

tbsp

salted butter

1/4

cup

milk

1

tbsp

fresh thyme

Salt & Pepper to taste
Instructions
1. Soak red potatoes for about 5 minutes in a bowl of water. After soaking, cut potatoes into cube form.

2. Fill a pot with water & add in the cubed potatoes. Heat the pot to the highest setting bringing potatoes to a boil.

3. Let it boil for about 7-10 minutes. While its boiling, check the texture of potatoes with a fork. If you can cut through the potatoes like butter, then the potatoes are ready. Turn off the burner & use a strainer to dump the water out of the pot. Leave potatoes in the pot & bring it back to the stove.

4. Add in the butter, milk, & fresh thyme. You can use a potato masher or a hand mixer to blend the potatoes. I personally use a hand mixer because I feel it truly brings out the fluffiness of the potatoes.

5. Once all mixed & blended well, add salt & pepper to taste depending on your preference.
Notes
Tip: If you want the potatoes softer, you could always add more milk to do that!