Read more to find out my 5 tips on how to raise Cornish Broiler hens for your farm. These tips will help give your chickens the best life while here on earth, ultimately increasing tenderness of the chicken.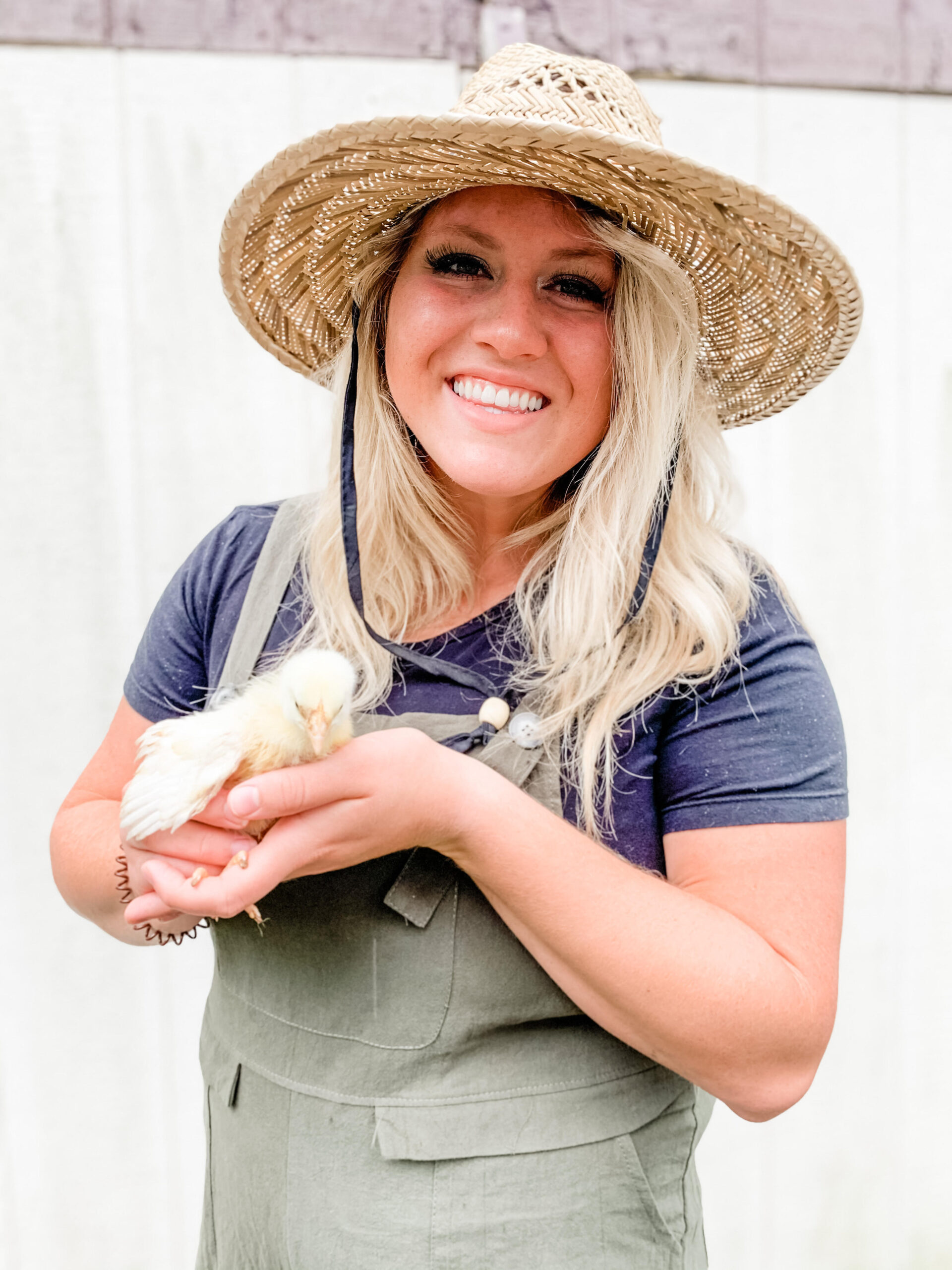 The Homestead here is getting bigger! Meet one of our new Broiler Hens, one of forty-one at the moment.
It's a crazy ride at the homestead, but one you don't want to miss.
Find out the 5 tips you need to know below for raising the best Cornish broiler hens!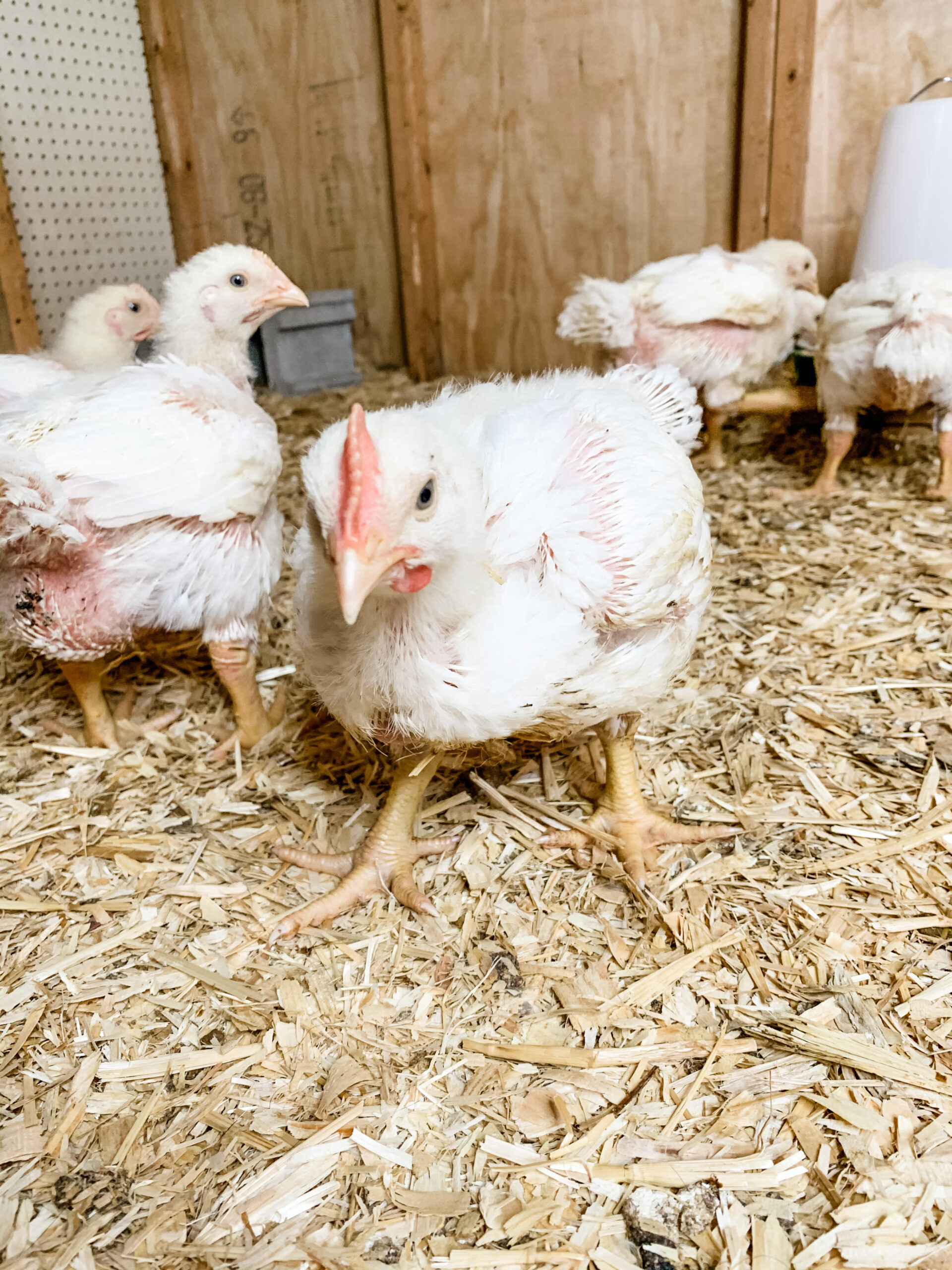 We got these cute little guys the last week of August. Many have asked my husband & I as to why we got Cornish Broiler Hens in the first place. We had never really raised meat animals before, so I could definitly understand the concerns.
Well, if we're being honest we got the hens for mostly health reasons & benefits, but also to begin our homesteadin' journey early!
My husband & I are hunters, him more so than I (he has a TON more experience while I'm a rookie). We have always talked about raising our own animals. We were even talking about it when we were dating.
After doing so well with our egg chickens, we decided we were going to try the Cornish Broiler Hens also.
I'd say it was a great choice on our end.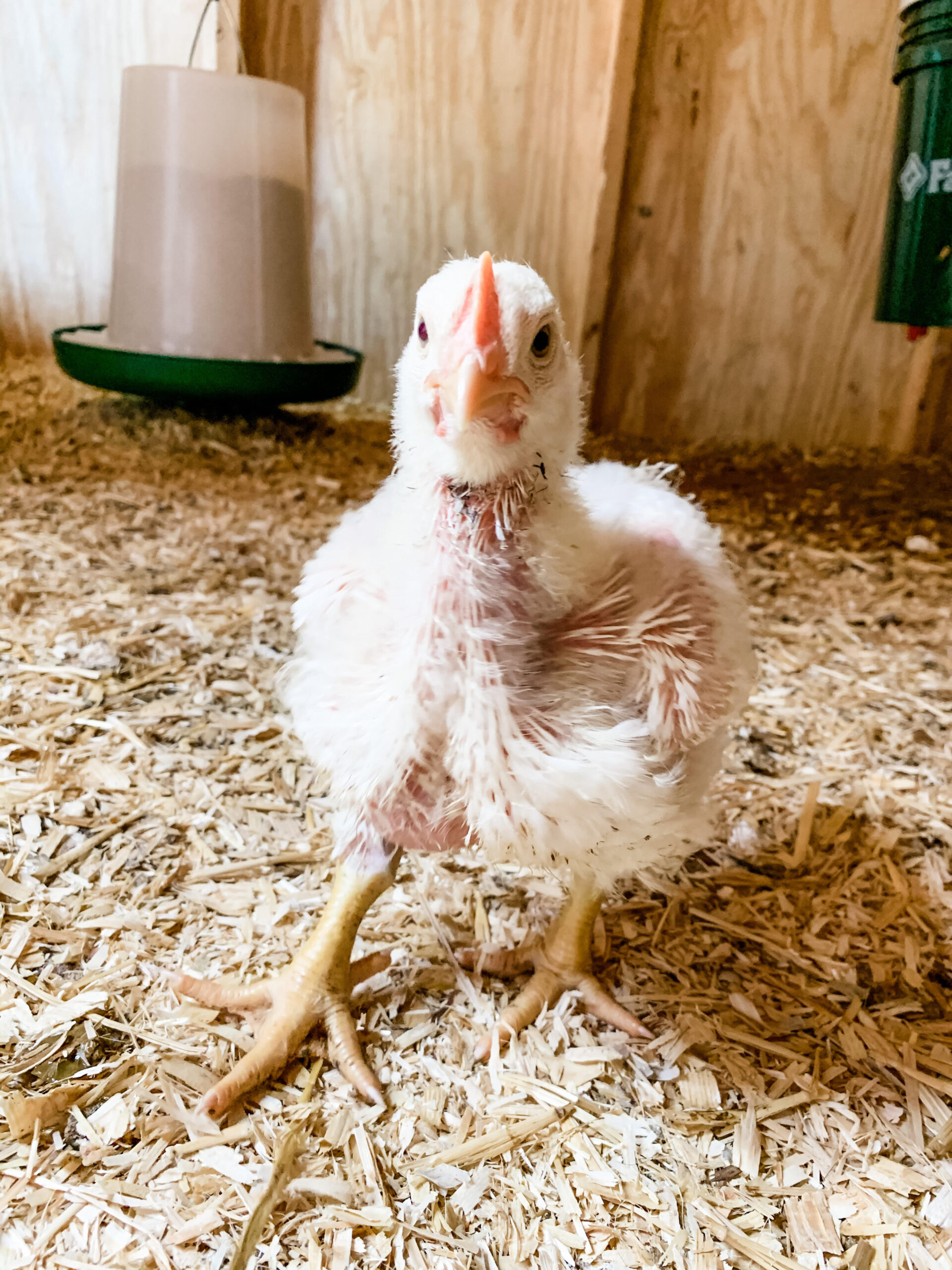 Now, I am not saying I am an expert, but I will say what we've been doing has truly been amazing for the hens. They are very healthy, active, & growing at a fast rate.
So these tips are something you don't want to overlook!
You need these tips to raise the best meat birds you've ever had.
5 TIPS YOU NEED TO KNOW TO PROPERLY RAISE CORNISH BROILER HENS
1. MOVE EM'
Make sure you move them around. Broiler hens have a tendency to be stagnant during their lives. The love to lay around & hangout.
Sometimes I even catch then laying on their side with their feet propped up on the hay – makes me chuckle every time. Try to get in the barn a couple times a day & get them walking around to move their legs.
2. PROP/HANG FOOD/WATER
With them loving to be lazy, you should try to hang or prop up their food & water. As you can see here, we have the water & food dollys hanging from the ceiling by a chain.
We also have a couple food dollys propped up on a couple pieces of board so it is higher for them. Either way will help the chick stand up to eat/drink rather than lay down like couch potatoes.
I also recommend taking the food away at night, about 12 hours. If they did not move enough, they are at risk for getting high blood pressure & blood clots. If you take the food away at night, they're more likely to rest than just eat.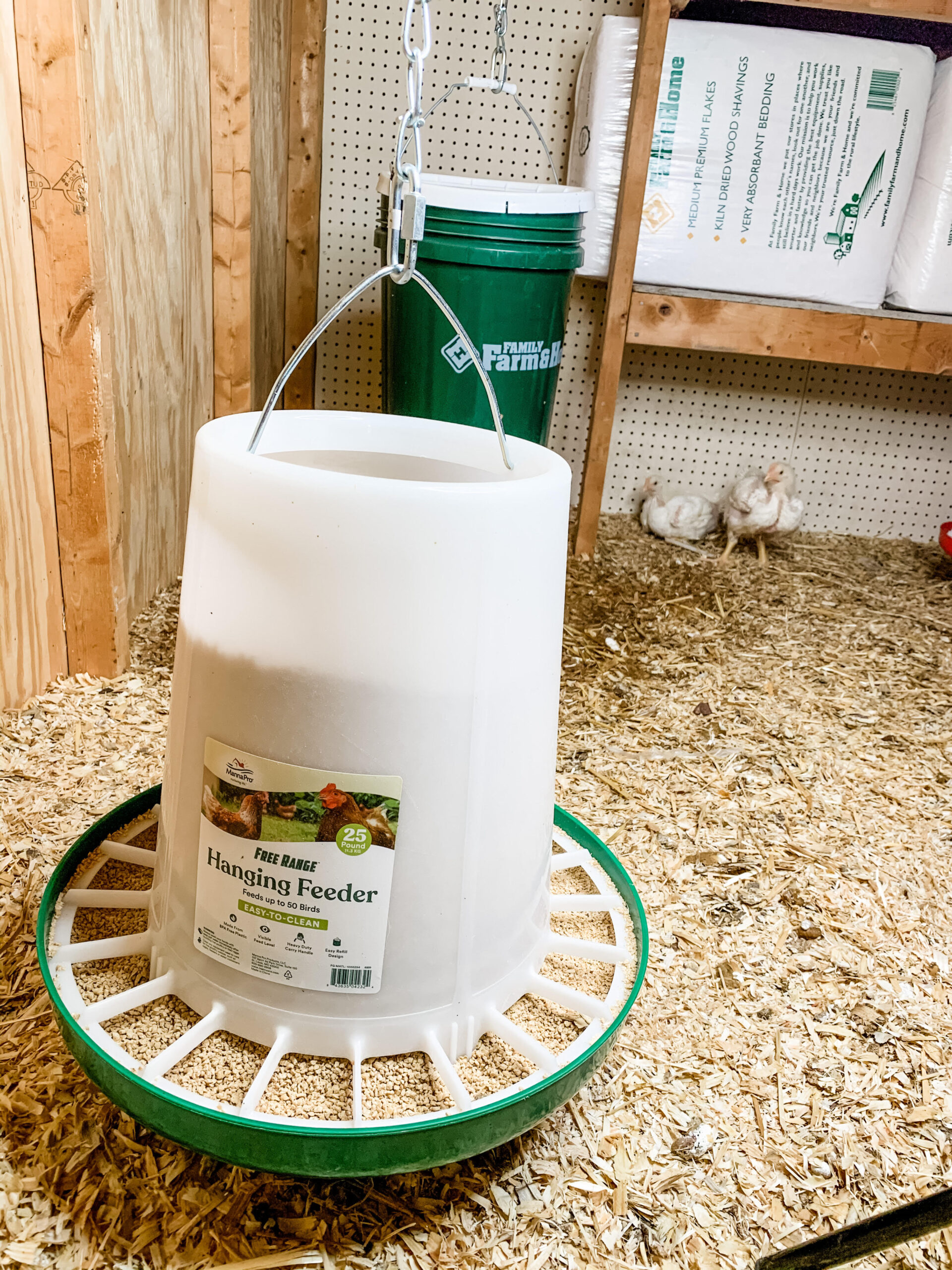 3. USE A 5 GALLON BUCKET FOR WATER
So this is definitely not a new trade, & Family Farm & Home will teach you this, but I just felt I truly needed to include it.
If you don't know what it is then I'm here to tell you! What you do is you have a 5 gallon bucket hanging from a chain attached to the top of the coop. There are about 4 nipples (as pictured) coming out the bottom of the bucket.
This method has literally been the best for our chicks & they're definitely able to get tons of water for them. It also gets them moving!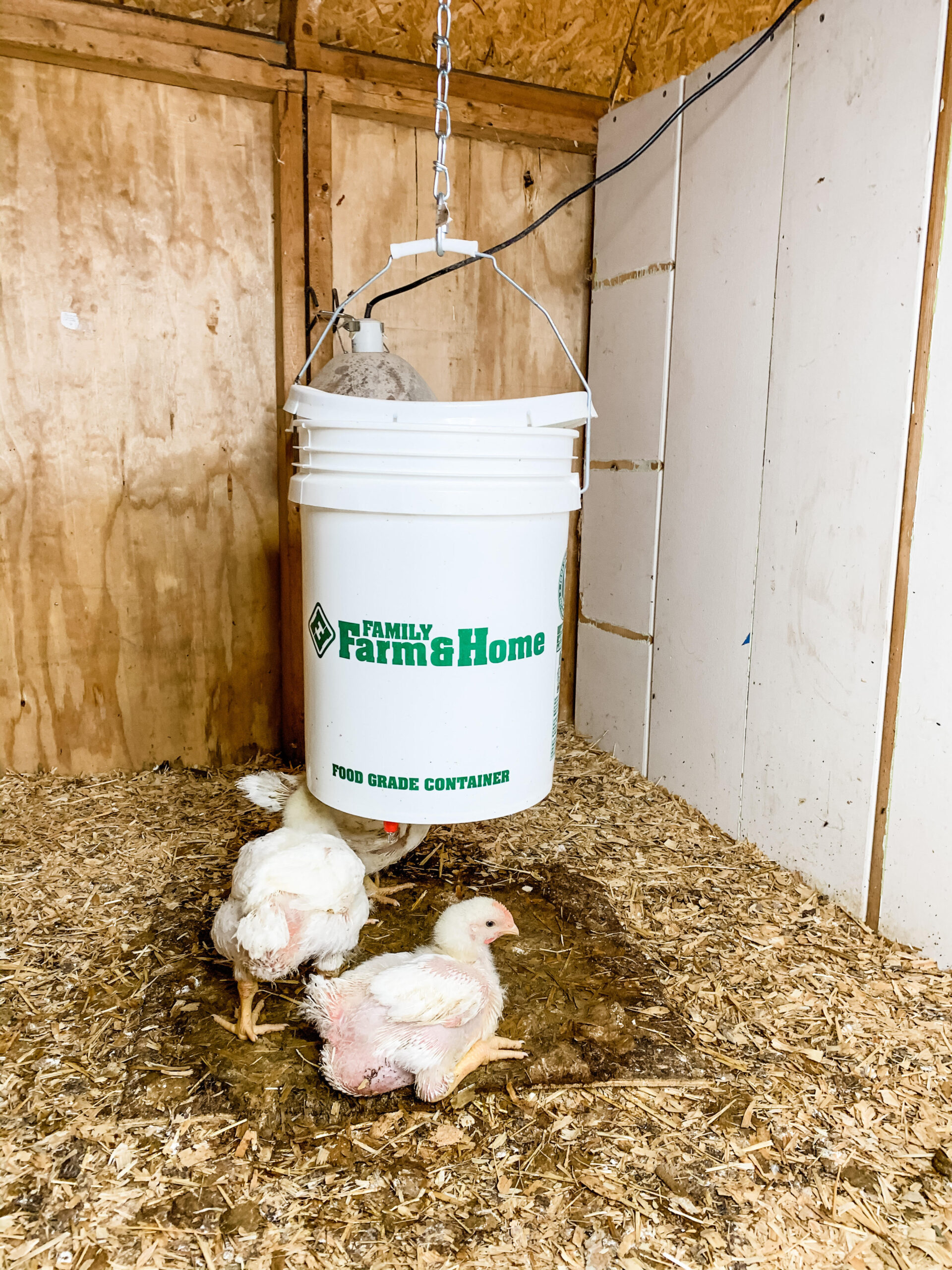 4. BUY THE BEST FOOD
Okay, so I am definitely not a huge spender. I love a bargain, & like to pinch my pennies most of the time, so I understand not wanting to spend a lot on chicken food.
BUT, these hens are being raised to one day to be harvested, & the quality of meat you receive from these hens means everything. We get the "Kalmbach All-Natural Meat Bird" Feed.
Meat birds are supposed to have more than 20% of Protein which allows them to grow at a decent rate. It also contains all the essential vitamins & minerals that they need since they are growing so fast.
Moral of the story: get the top food. The hens will thrive & ultimately have a better taste than if you were to get the cheap food. Just remember: you get what you pay for!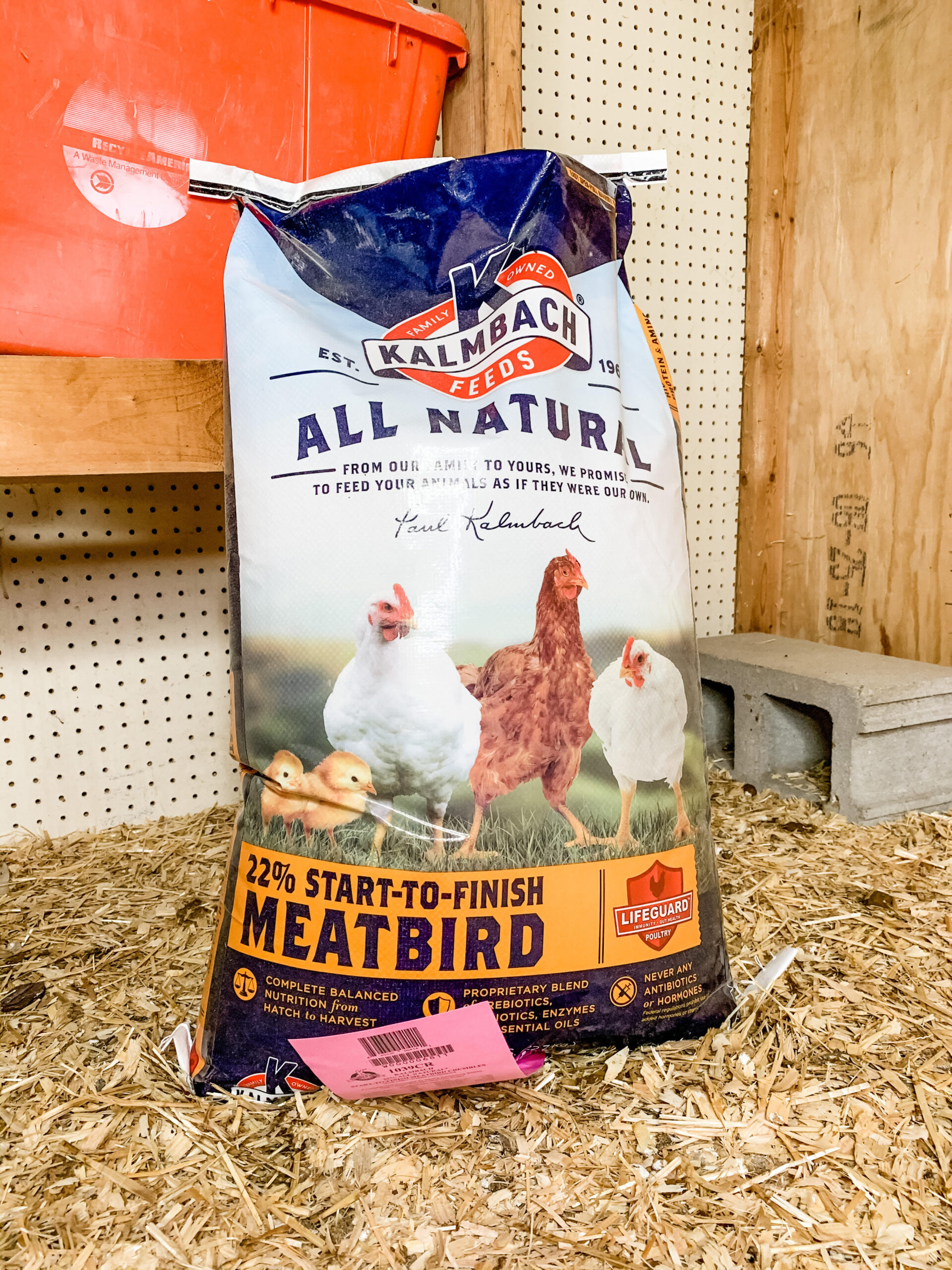 5. SHOW THEM LOVE
Okay, I know, crazy but for real. I know that you don't want to get attached to only harvest them in a couple months, but they need you while they still have the life they do right now.
Loving them may make it harder in the end, but it will be rewarding knowing you gave them the best little life you possibly could. & if were being honest – if you bless them I promise their purpose will bless you.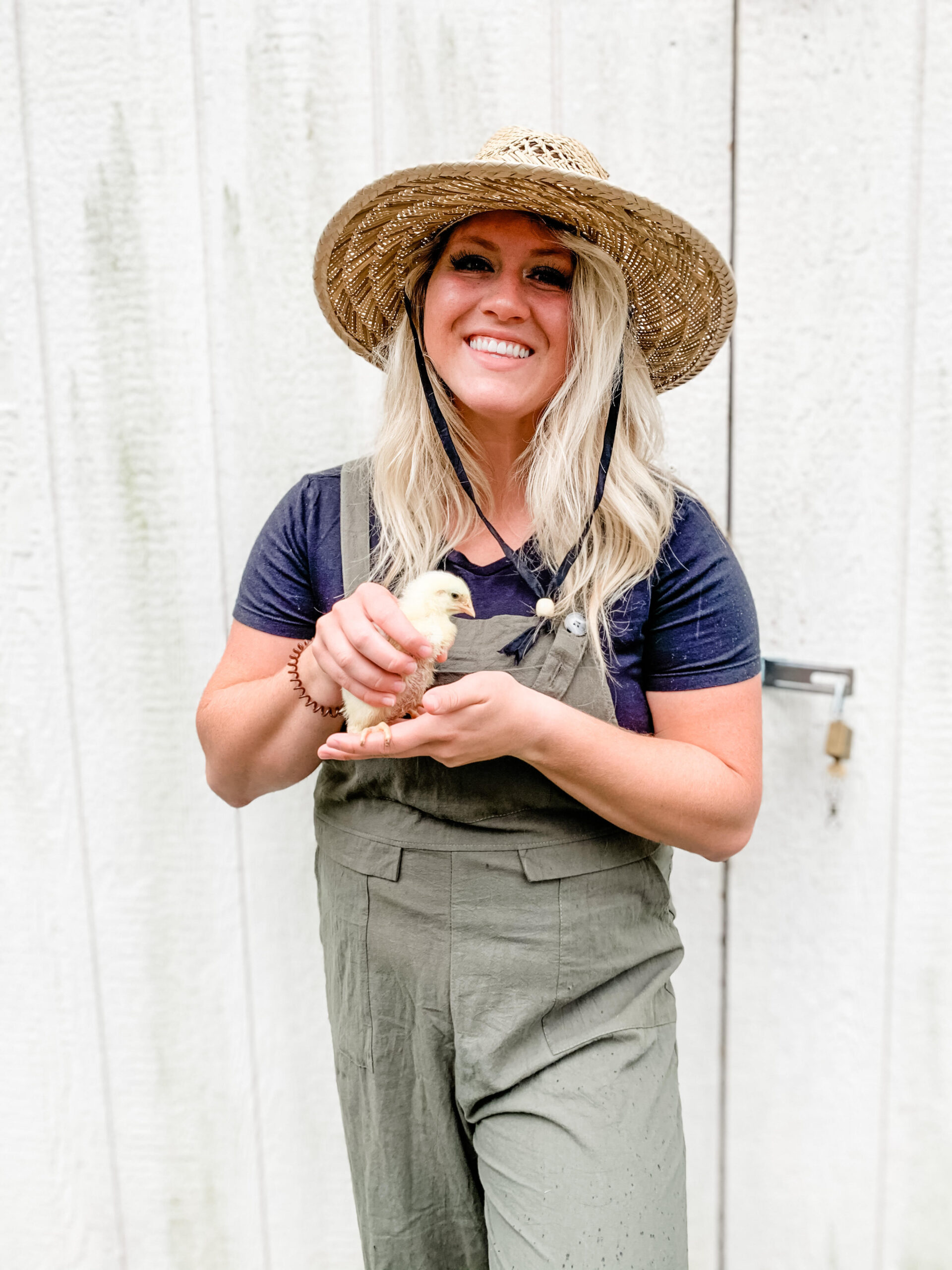 These birds are amazing & they sure are a blessing. They may not be the smartest, but they're sure funny to watch. In the beginning it's hard to get past the fact that you know how their story ends.
Once you realize right now in this moment they are alive & need you, you will then see that it's up to you to give them a life of love & care for their time on earth.
It is never easy to say goodbye, but it's even worse to know you didn't do your best when they were here.
Thank you so much for stopping by! I look forward to sharing more of this journey with you.
– Alexa