Read more to find out the do's of buying antiques for your home. It can be overwhelming trying to understand what antiques to buy and what to avoid. These tips have been put together to help you pick the right antiques for your home!
If you know me then you know I absolutely love antique shopping. The beauty of antiques is so timeless and over the years I have grown a huge love for them.
Over the years I have learned the do's and don'ts of buying antiques. I have had a lot of oops when it comes to this, but have learned so much.
I am sharing my top tips when buying antiques!
THE DO'S OF BUYING ANTIQUES
THE FIRST PIECE YOU SEE IS NOT THE ONLY ONE THERE IS
This is definitely for certain pieces, but it reins true! Things like mason jars, oil lamps, wooden ladders, plates, the list could go on!
You do not want to spend a ton of money on an item that you could possibly find somewhere else for much cheaper. I have done this before, and have been very disappointed when I found the same piece for much cheaper!
We will take plates for instance. I am a collector of these beautiful English Staffordshire plate collection. The plate must have the placement of the building on the front of the plate as shown here.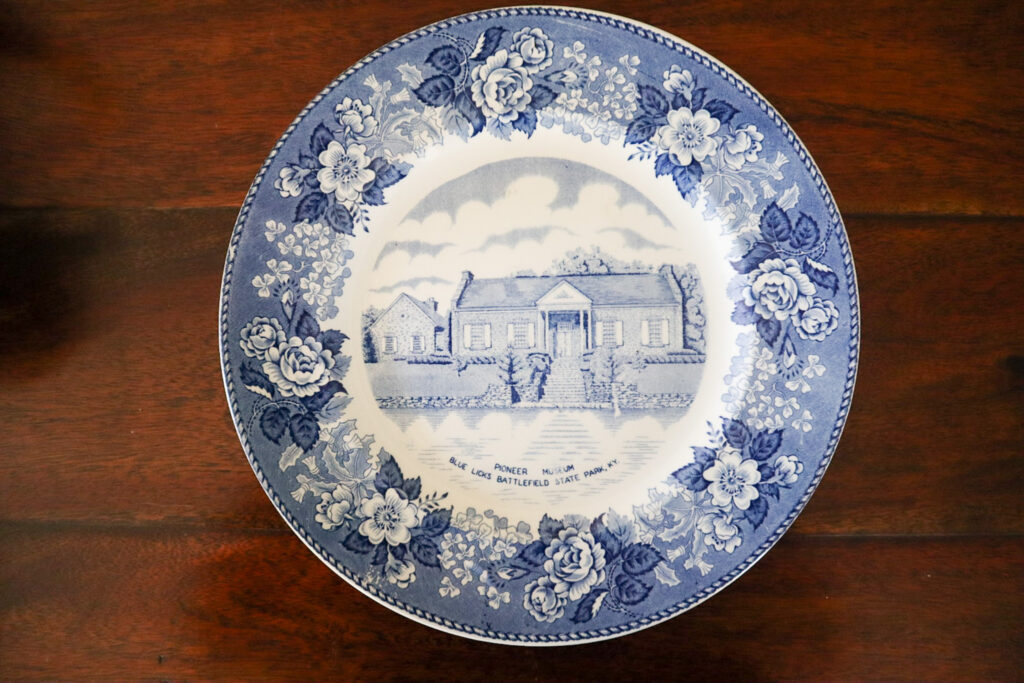 These plates usually range between $5-10 from what I have seen. When I visited the antique store I saw one of the plates for $25! No way was I paying that price for that plate.
Even though I do not have that specific plate, I know I will find it somewhere else one day for a better price!
DON'T BE AFRAID TO MAKE A REASONABLE OFFER
This can be a hard one because I never want to degrade the value of the antique, but there are a some things I believe are overpriced.
Just because it's an antique doesn't mean that it has to cost a ton of money.
You do not have to be afraid of trying to scratch a deal with someone when it comes to buying an antique.
This hutch I bought I thought was one of the most beautiful pieces I have seen, but it was still a little too pricey for me. I am not one to spend a lot of money on furniture, so this price was not going to work for me.
You have to be confident when bargaining, and understand that some people may not budge (that is okay!). I shot for a lower price and the owner ended up giving it to me for what I asked! Woohoo!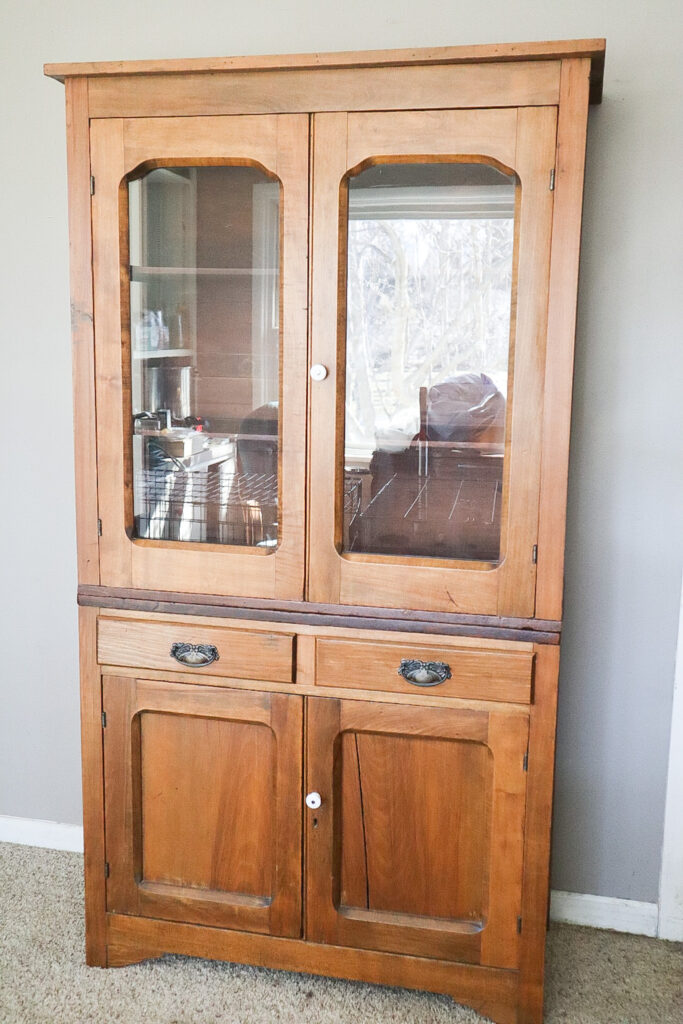 Don't be afraid to bargain with someone over an antique. If you do not want to pay that price do not feel like you have to!
Some people may not be reasonable, and that is okay. That is for you to decide if you want to go through with the purchase or not.
KNOW IF IT'S REALLY AN ANTIQUE
Yes, make sure it is an antique! I have found some things I thought were absolutely beautiful, but found they were not that old and were cheap!
There are things that may look like they were from the early 1900s, but are just not well taken care of items.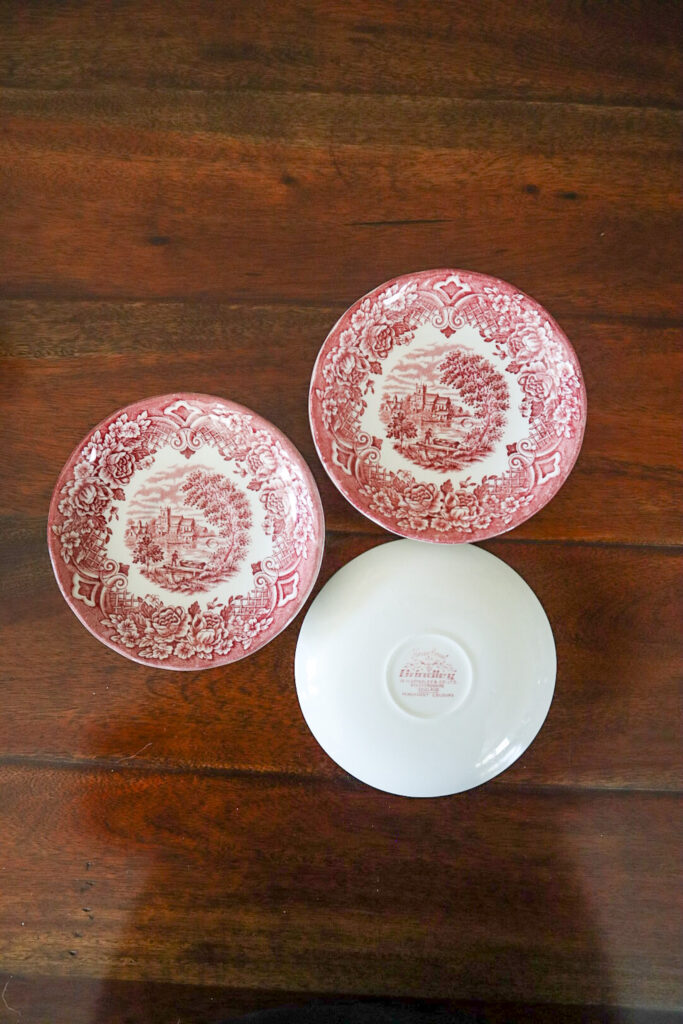 Be sure to understand the difference between an antique and a gross item.
HAVE A PLAN
The best thing you can do when buying antiques is having a plan of what you want. There is nothing wrong with looking around, but if you are wanting to start decorating your home then it is wise to know what you want.
Having a plan can help you narrow down your search for what you are looking for. When you are detailed in your shopping, it can make your experience so much more fun.
You will also have a good idea of what you want instead of going in blind.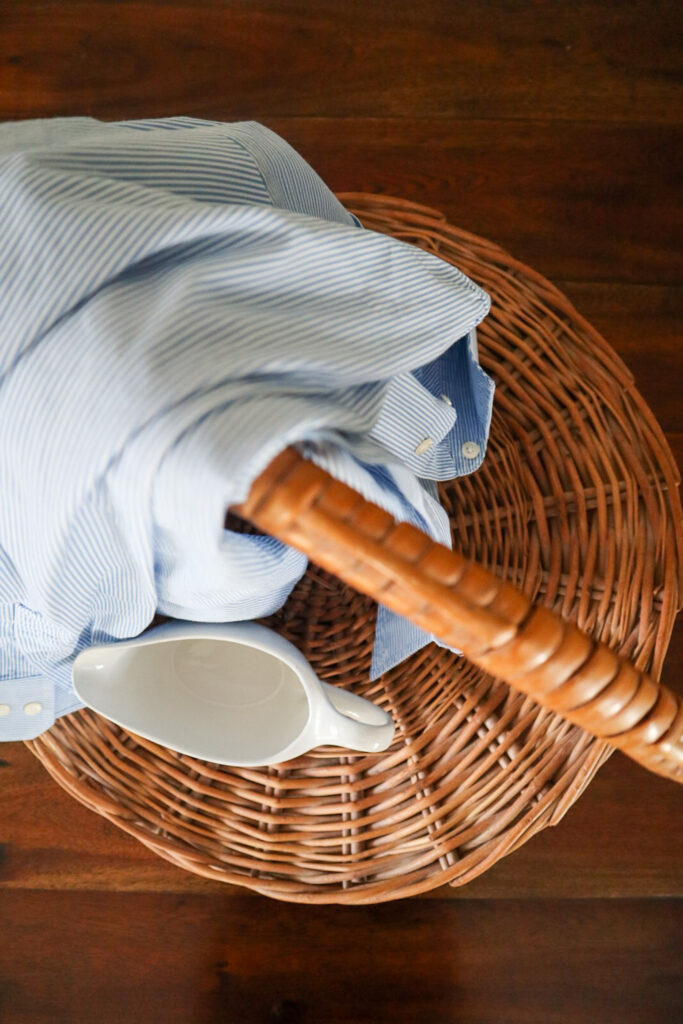 I used to go to these stores not knowing what I am looking for spending a lot of time on Pinterest looking for inspiration. There was definitely a lot of time wasted!
Knowing the type of style you want for your home and your price range can really help your time spent shopping. It makes a world of a difference, and gives you more time to visit more stores!
IMPERFECTIONS ARE JUST CHARACTER
Do not be afraid of imperfections. These beautiful, little nicks all tell a story of the piece and bring to life what it has been through.
I love my chest that we use as our coffee table I our living room. As soon as I put the piece in there it brought the entire room to life.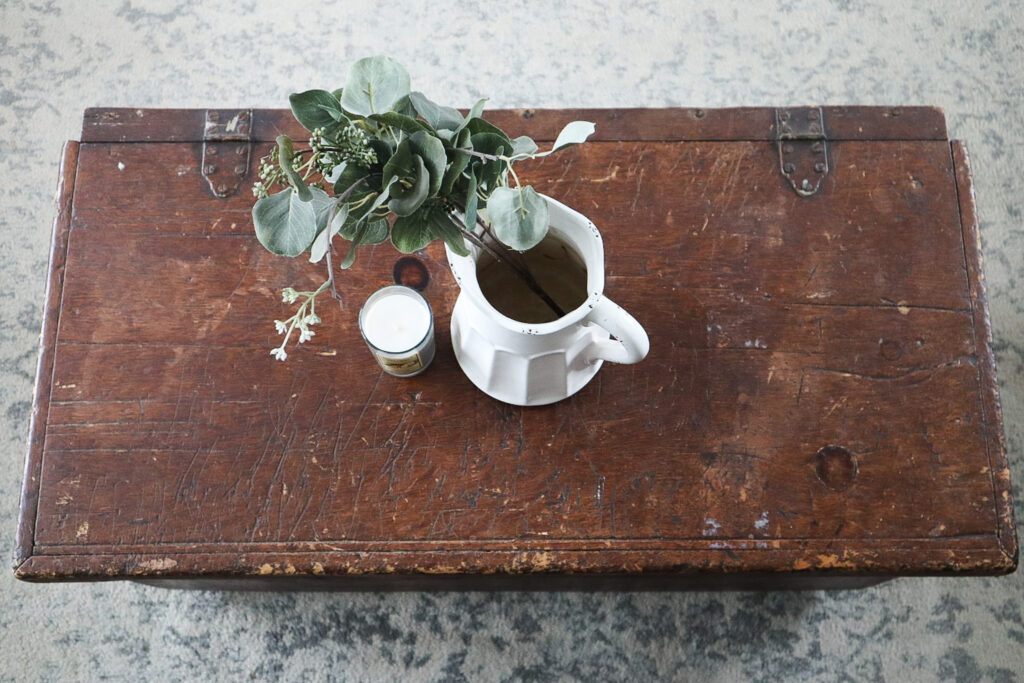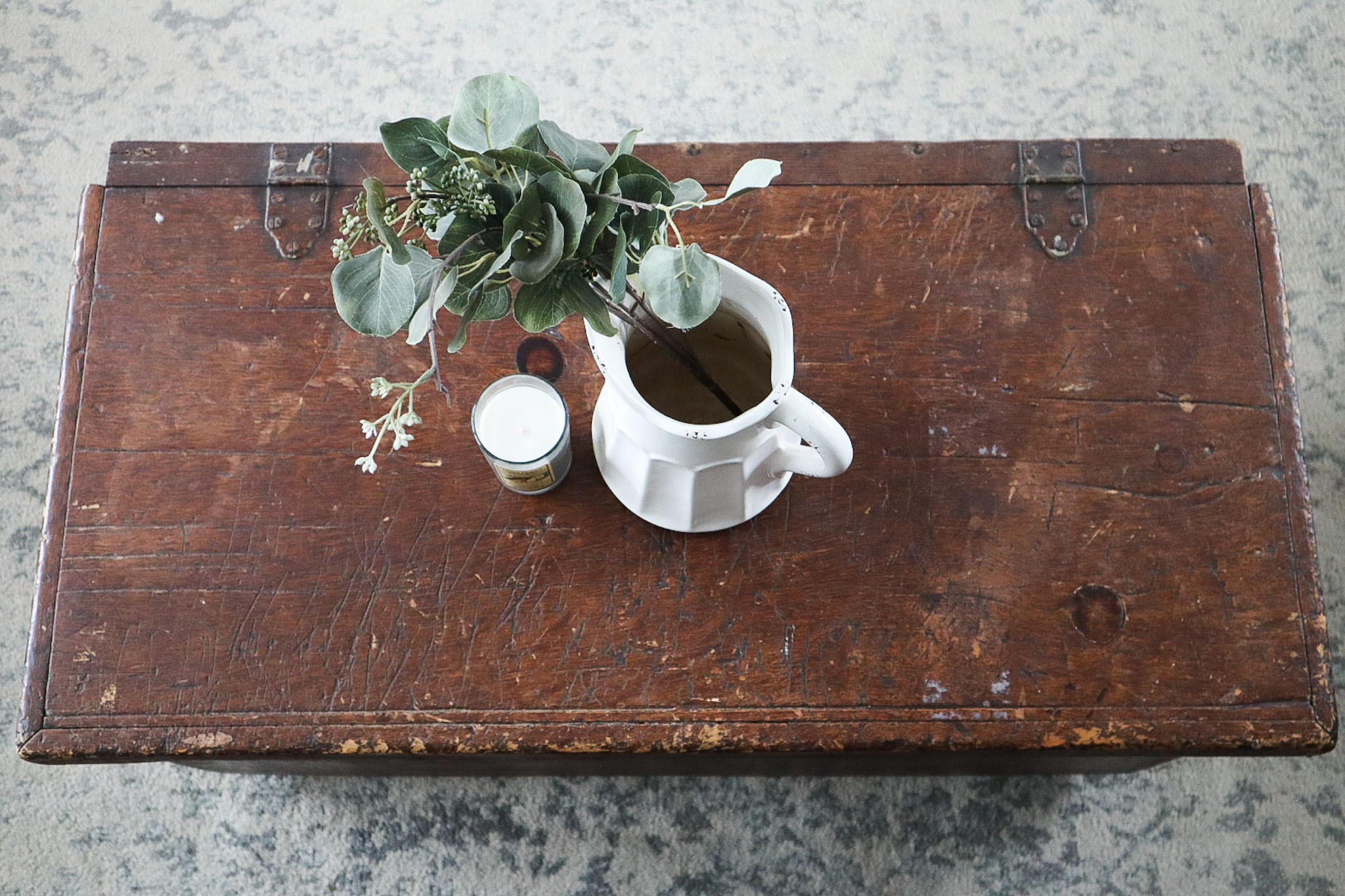 The nicks that are all over it
BUY ITEMS THAT YOU CAN USE MORE THAN JUST FOR SHOW
Antiques can be very beautiful when decorating your home, but a lot of them can be used for more than just looks.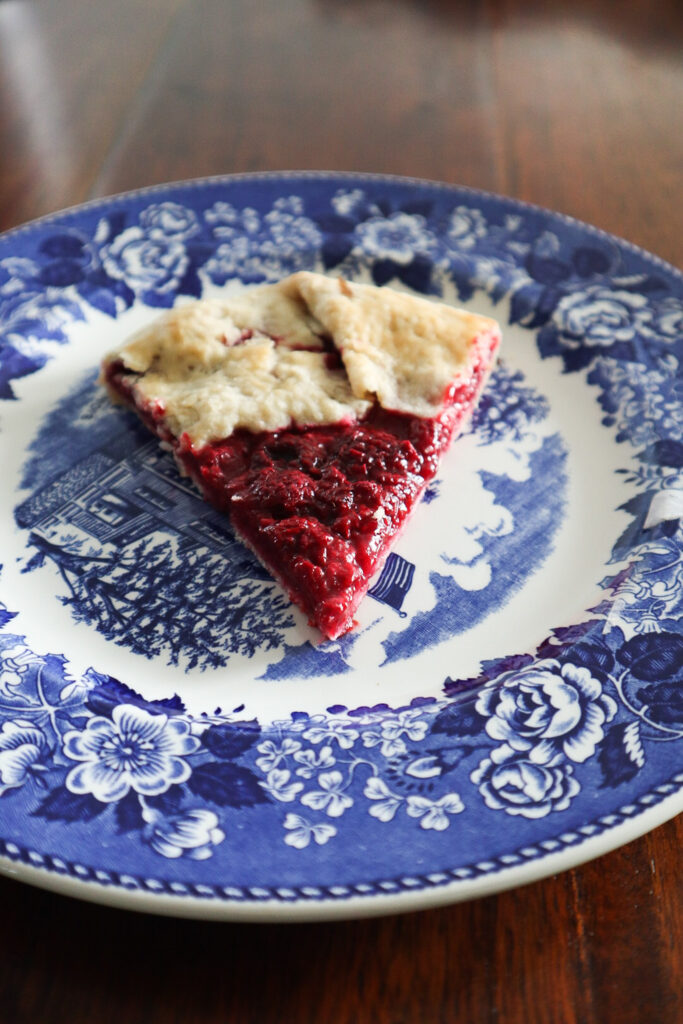 I love to buy dishes that bring that antique flare in the home, but also can use them with our meals.
We use our cups for our coffee everyday also!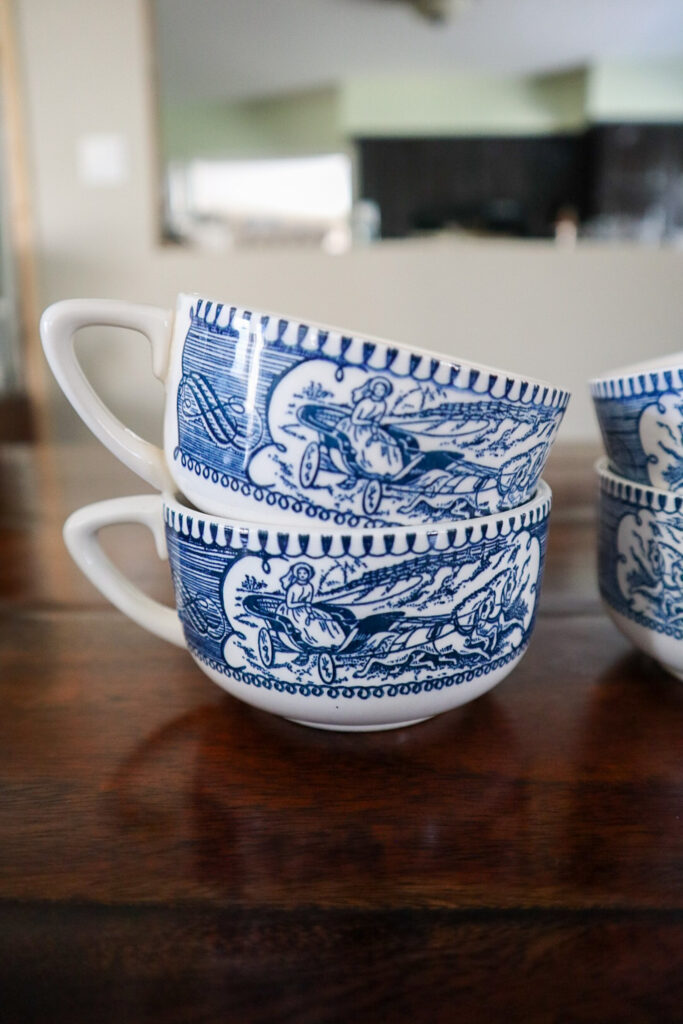 We do the same thing with our oil lamps where they light and heat up the home.
Our antique furniture is sat on everyday, and our vases are all filled with flowers.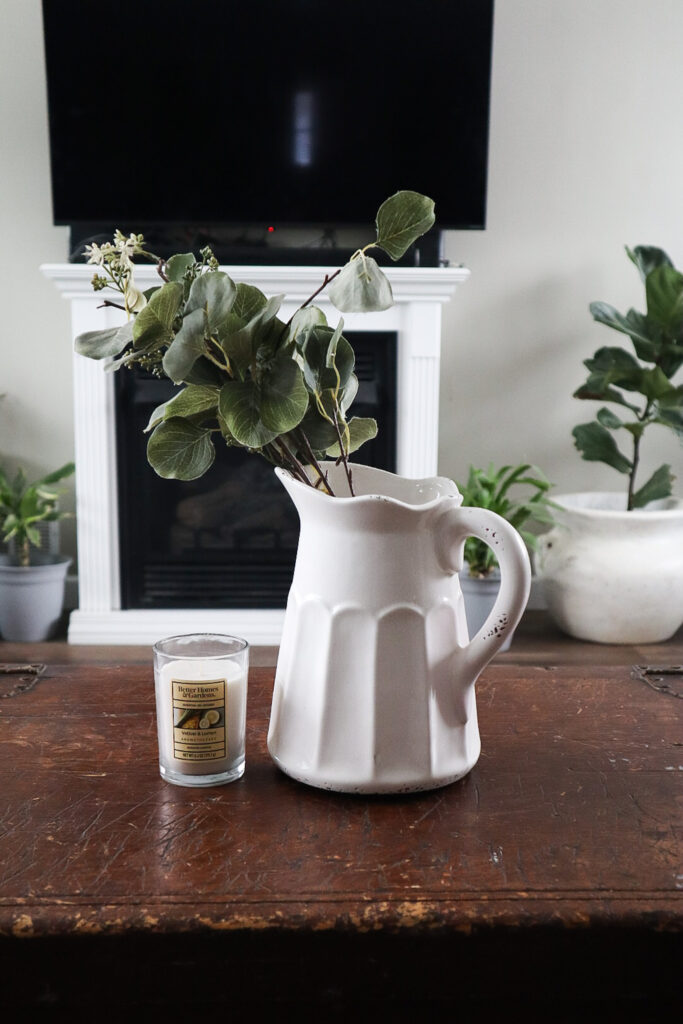 Finding antiques you can also use in your home gives that antique a purpose but also brings beauty to your home.
FURNITURE
When buying furniture there are definite some things you need to now!
BUY PIECES THAT CAN BE AN EASY FIX
Let's say you go to an antique store and you find these chairs for a bargain deal. They seem to have a lot of potential and you can just see the vision. When you take them home and start to tackle it, you start to see some alarming things.
You notice the steamer isn't cleaning the fabric, the nicks on the wood molding are really deep, and it's becoming a bigger project than you expected.
This project then costs way more than you thought, and the final product doesn't turn out as you thought it would.
A piece of furniture that is an easy fix will not only make your life easier, but won't break the bank either!
IF IT'S ONE OF A KIND, BUY IT
Okay, okay, I know I said there are always MORE, but for some things there are just not. I bought some Victorian furniture (couch and chair) that has a beautiful rose on the wood molding that I found on Facebook Marketplace. Since then, I have not ever found something that looks like it.
Finding Victorian furniture alone where I live is SO difficult to find as of today. The furniture is absolutely breathtaking, and I can't wait to attempt my project I want to do with it.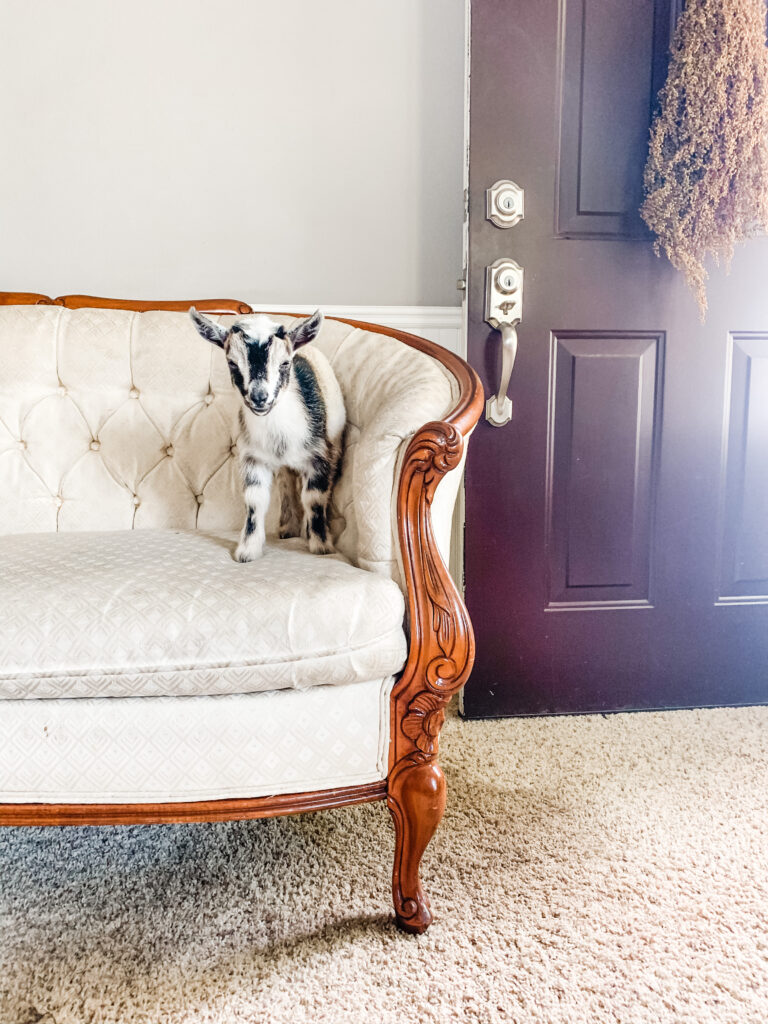 If I never would've bought it, I don't think I would have ever been able to find something even close to it!
Moral of the story, if it's unique and your gut is saying to buy it, then buy it!
MORE POSTS TO CHECK OUT:
Chicken Treats: Oat Energy Balls
Farmhouse Decor: 3 Ways To Decorate Your Home
PIN IT FOR LATER