Learn how to decorate your home to look like a cozy, welcoming farmhouse. These three ways to decorate are easy, beautiful, and don't break the bank when doing so. These ways are my top favorite ways to bring to life our farmhouse!
Decorating is a form of therapy for me. I have always loved going into home stores to see all of the decor magic that happens in them, and what other stylers do with their work. I constantly love to watch people on Youtube decorate their home also.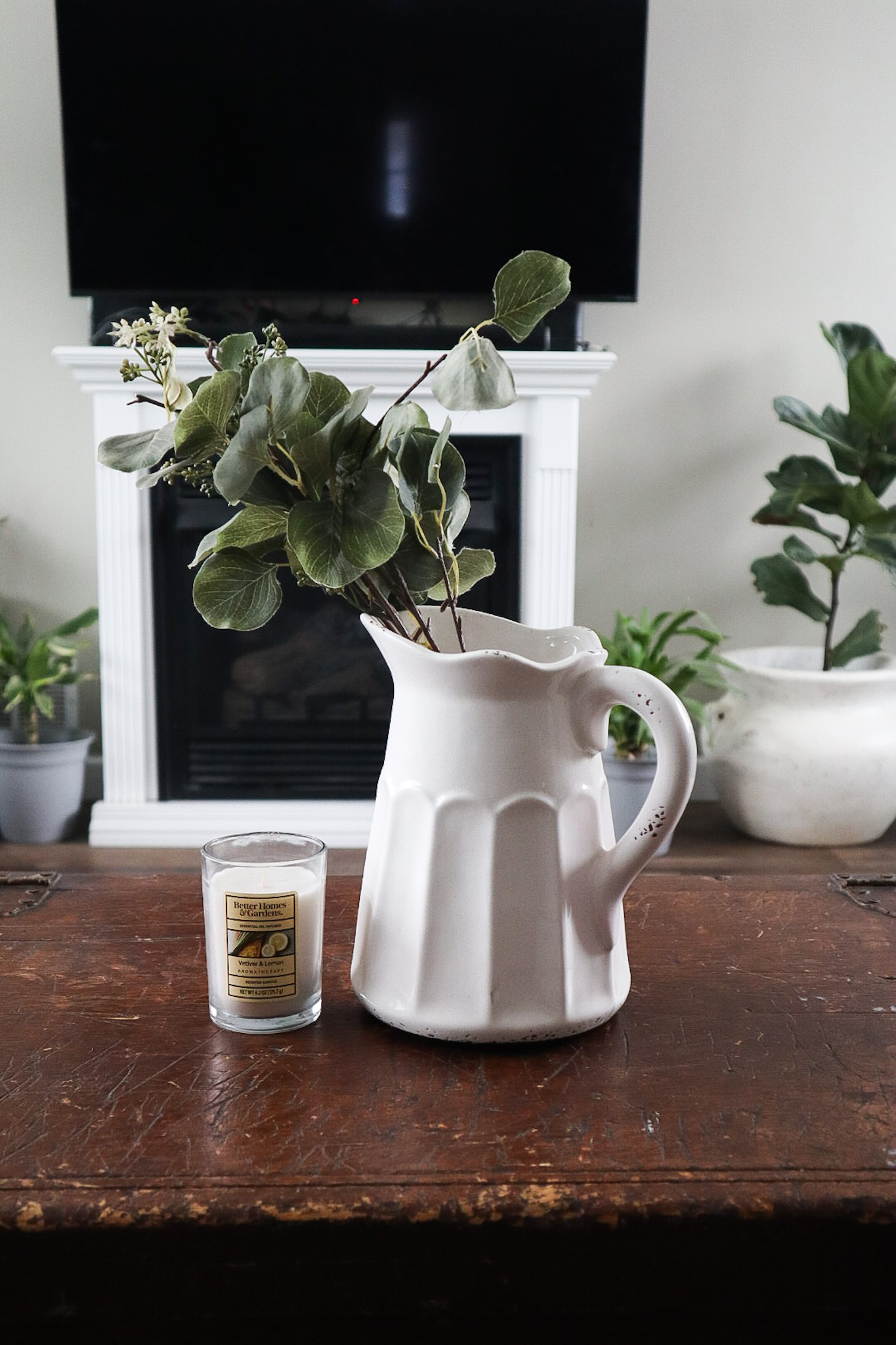 In my own home, I love to go simple. I am not much of a color person and prefer my color palette to be more on the neutral side. When it comes to decor, I try not to "overdue" it where my house feels cluttered. Do you feel the same?
Below I share my 3 ways that I decorate my home for that farmhouse style, but first let me explain traits that bring the farmhouse decor to life in your home.
WHY SIMPLE DECOR FOR YOUR HOME
Simple decor draws your eyes to it in a way that is a calming feeling. There is something about walking into the home that has neutral colors with little pops of colors that bring a warm welcome when you walk in. Everything has a place, and it was like it was made for that place it is in.
Simple decor can be filtered in and out in different places in the home. It seems to be just enough to make the home come to life, but still can be livable.
When it comes to this type of decor, I also like to have it so I can use it for different things.
Like an antique vase used to hold water for your fresh flowers you just picked from the garden.
A blanket for decor but also to cuddle up with by the fire.
An antique chest used to store blankets or books.
Plates stacked on a shelf that you use for meal time.
I believe that decor should try to be beautiful, but universal. It makes it feel like it has a purpose in the home besides just decor, and also you're not cluttering your home with meaningless (in the most loving way I say this) items that may be tossed out to Goodwill next year.
WOOD TONES 
When it comes to decorating, I not only try to think about the simplicity of the neutral colors but the also the wood tones of the home.
I believe that different wood tone colors in the home really bring to life the farmhouse feel. Your wood tones are really what set the stage for the decor that comes into your home, and coordinating with it really can make the space feel all the more beautiful.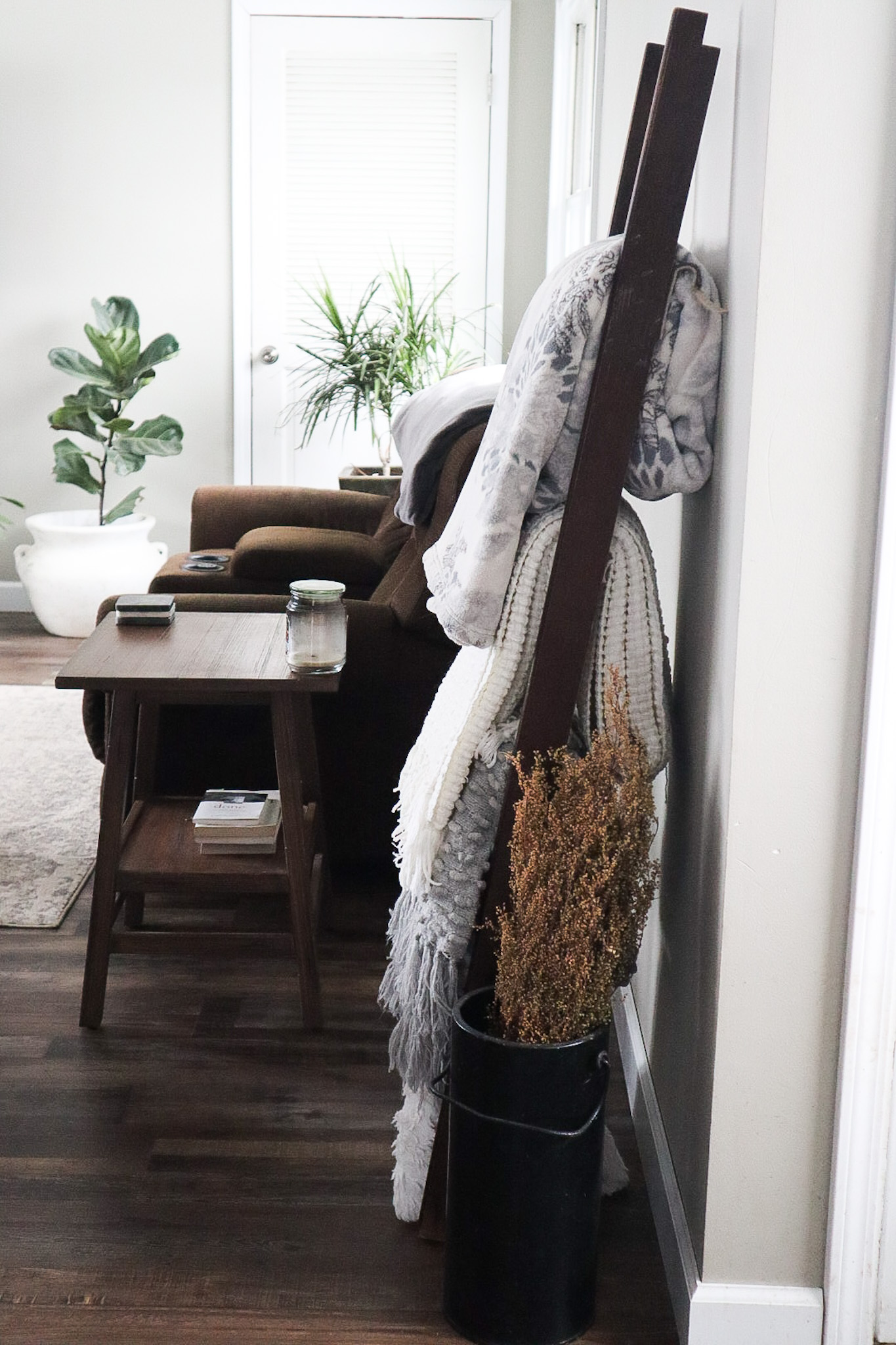 When you go to decorate your home, I recommend working with the wood tones you have in your home. For example: if you have darker floors in your home, you could try to lighten up the room with a rug that is a lighter color such as a light blue or cream. This will really bring that farmhouse feel into your home when mixing the light, brighter colors with your woods.
3 WAYS TO DECORATE YOUR HOME FOR THAT FARMHOUSE LOOK
BLANKETS 
I am obsessed with blankets. We have so many in our home, I believe it's a problem for myself.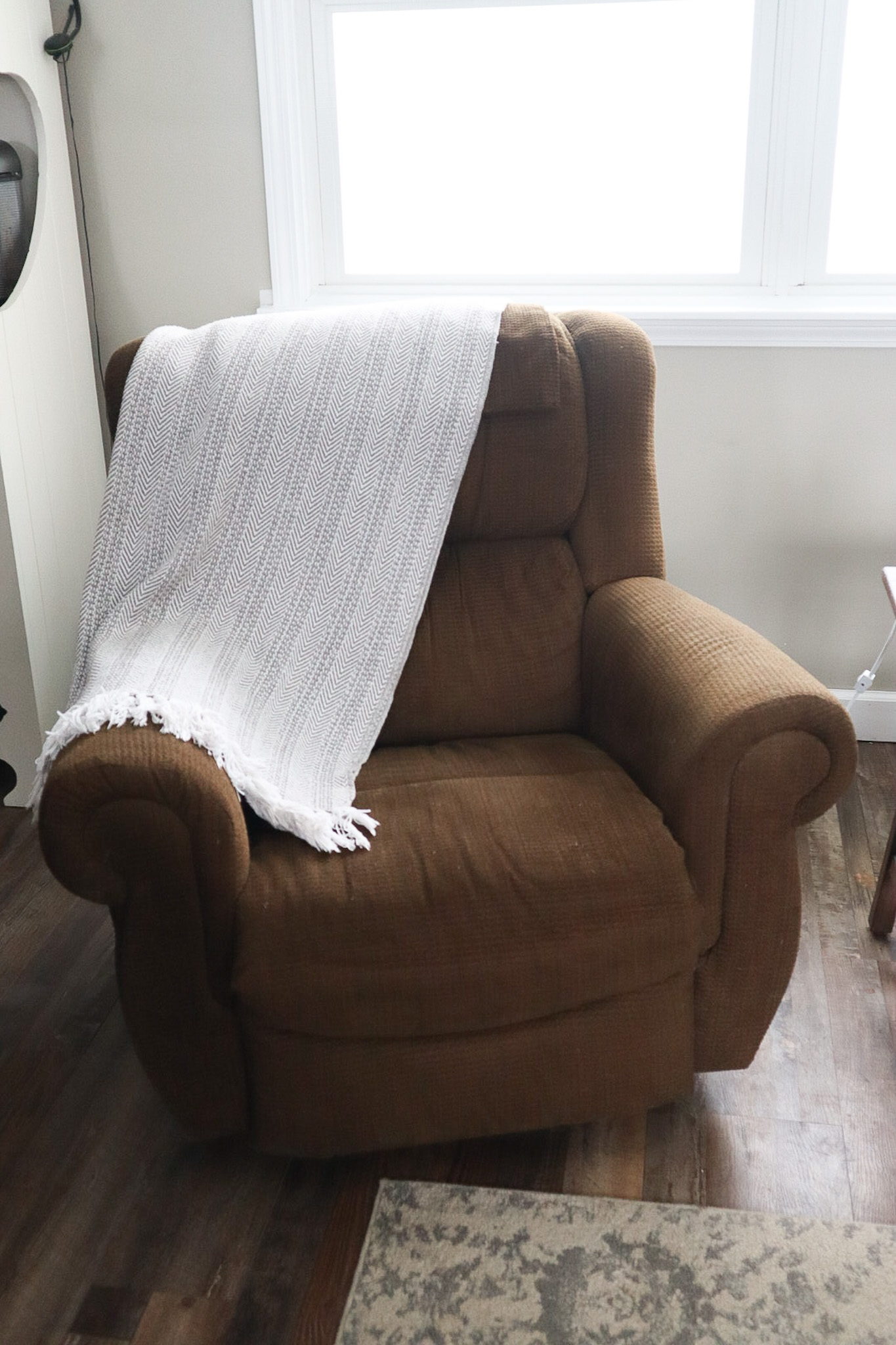 Blankets are pretty universal. You can throw them onto a a piece of furniture like a chair and use them to cuddle with at night when it's time to wind down.
Blankets can bring a welcoming touch to the environment either when they're laying on a couch, across a bedspread, or hanging on a ladder.
They speak to the room "Come and sit down for awhile", which to me is always the best to way to be invited into a room.
You can also get really creative with the design of the blankets. I love to add fun patterns that help not make the room so plain when I choose blankets, and different patterns to decorate throughout the same room. They're usually around the same color pallette, but I try to make the pattern very different from the other.
SIGNS
Signs or pictures have always been a way to bring together the home, but sometimes I feel they can be overwhelming if there are too many in the room.
When it comes to signs, I like to make them simple as well: With a few words on them or if it is a photo then one thing in the photo to focus on.
That way it is quick to read, but also gets the point across for the theme of the room.
Pictured below is the sign that hangs above our bed that says the words of my favorite verse that was recited at our wedding "Love never fails". Do you know that verse? When this sign was gifted to us I knew I had to hang it up as soon as we moved into our home after marriage, for it spoke the theme of the room: Love.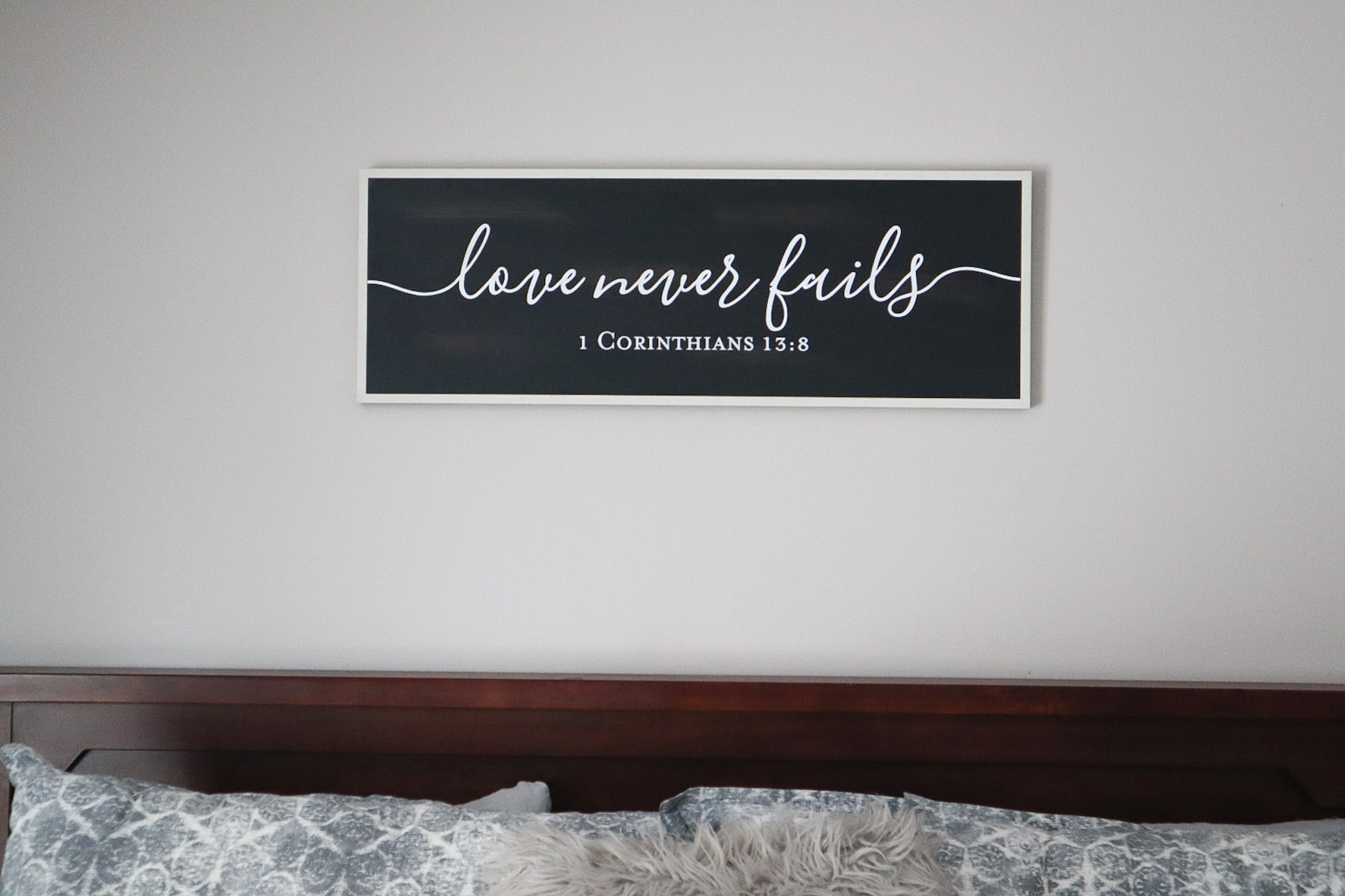 We have another sign that is the first thing you see when you walk into our side door of our home, otherwise known as the main door of the house. We were also gifted this sign at our shower, and I fell in love with it especially since it is one of my favorite worships songs.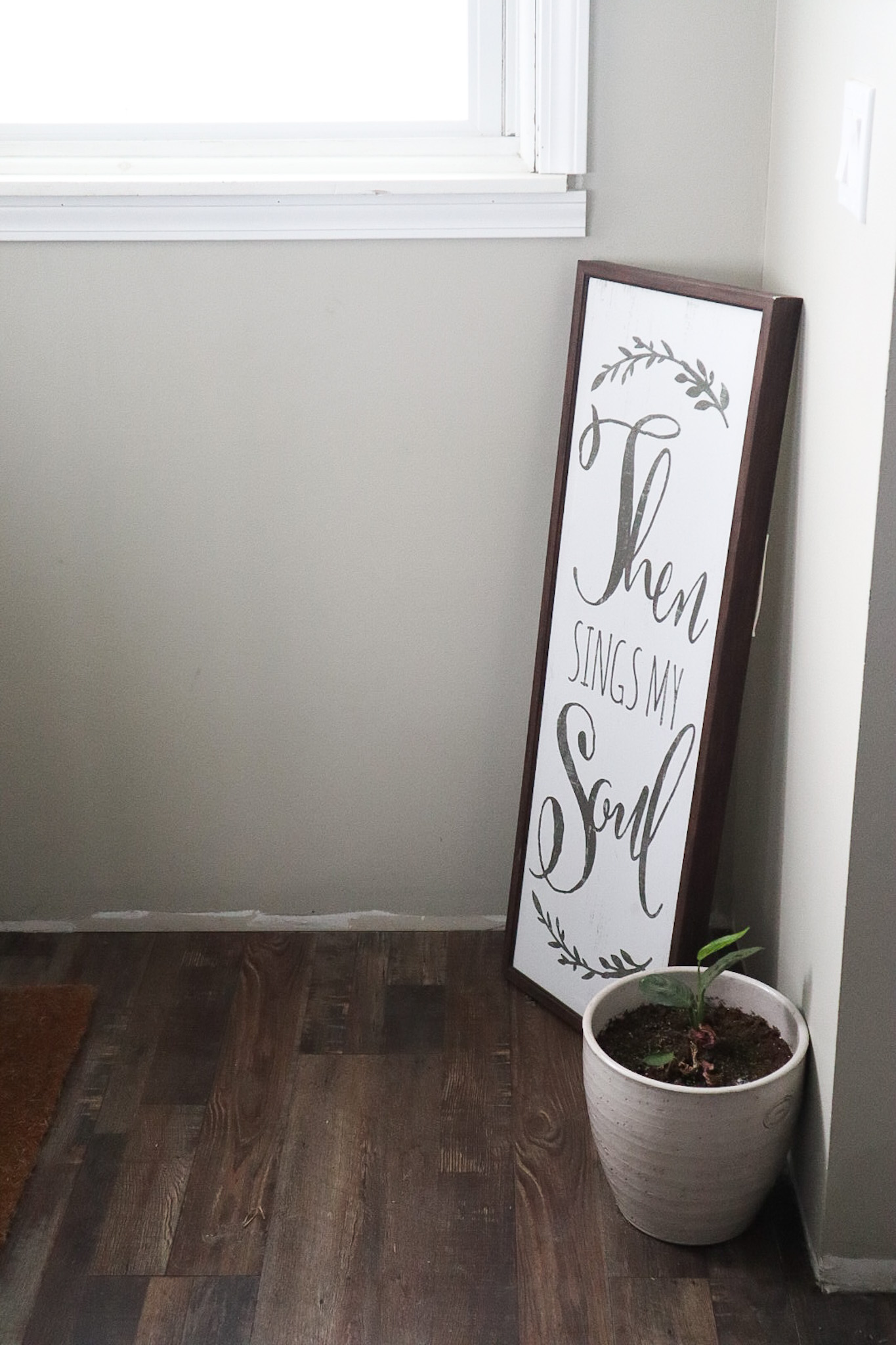 When someone walks into the home I want them to feel like this room is full of love and one where we worship the Lord all day long.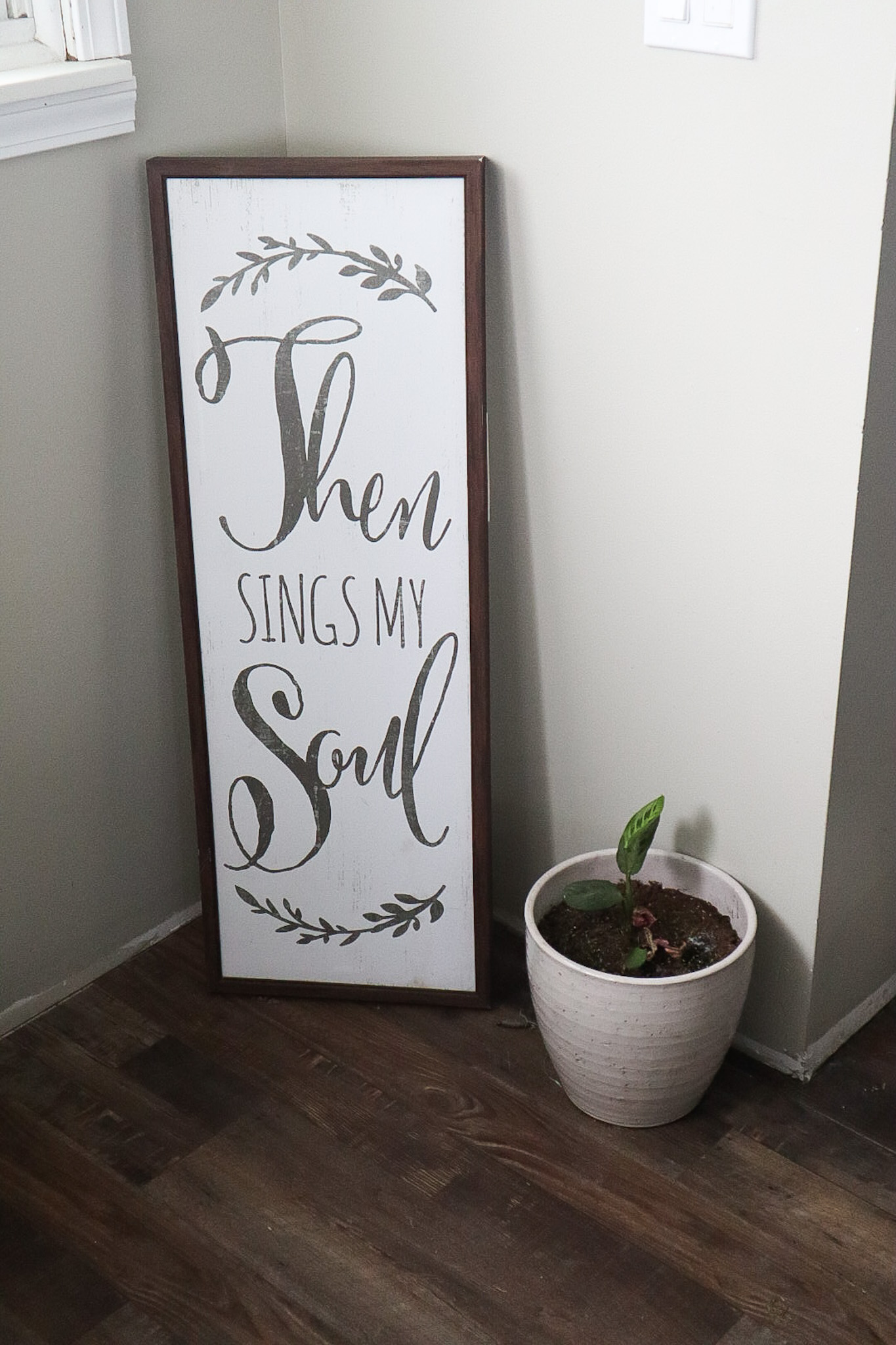 We also have photos of cows and airplanes all throughout the home since those are also a part of my husbands and I's journey.
How beautiful is it that a sign can set the feeling of the home with just a few words or a simple picture.
ANTIQUES
You know your girl loves antiques, and if you don't know now you do! I am a lover of antiques and go shopping weekly for them because you never know what you are going to find.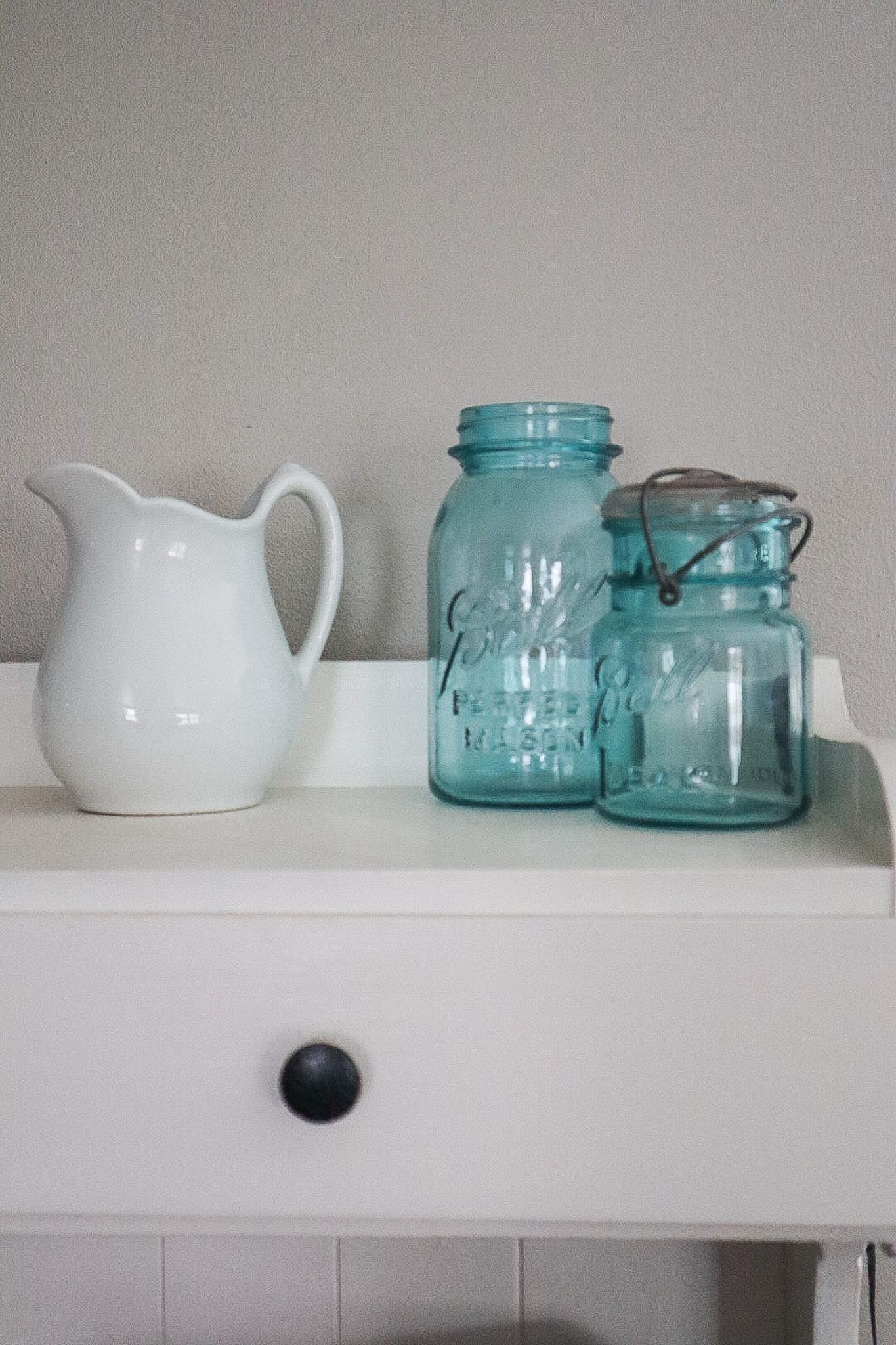 I find myself going after antiques that play a role in the home. I feel that back then they made things to last, and with a little bit of elbow grease and some love I believe you can bring anything back to life.
Theres something about that antique look that takes that modern farmhouse feel and brings you back to the older times when they had to do everything themselves. I believe some antiques can bring that sense of simple to the home.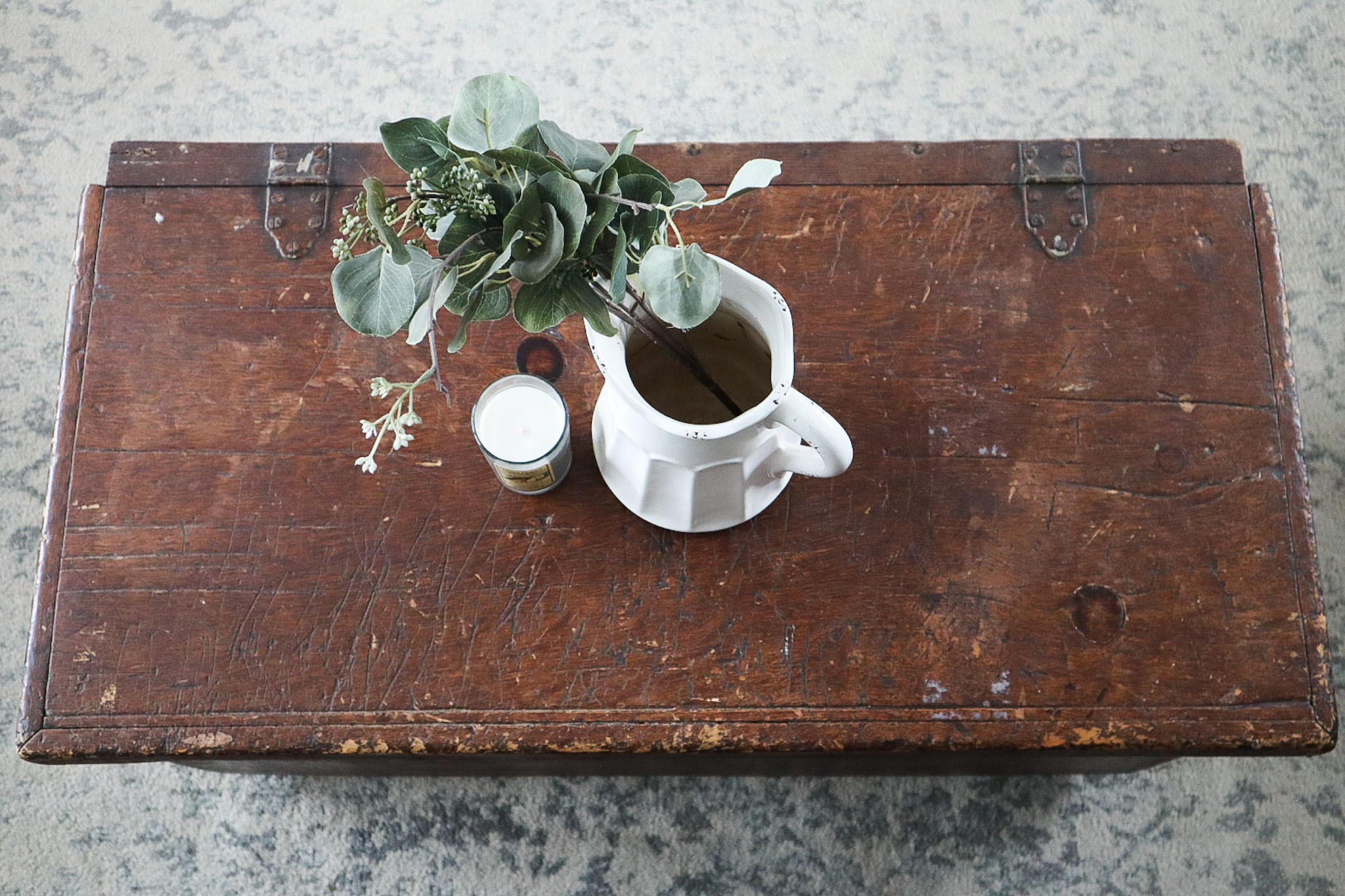 I have many vases around the home that I use for fresh flowers. I even have a little vase that I use for cream for my coffee everyday.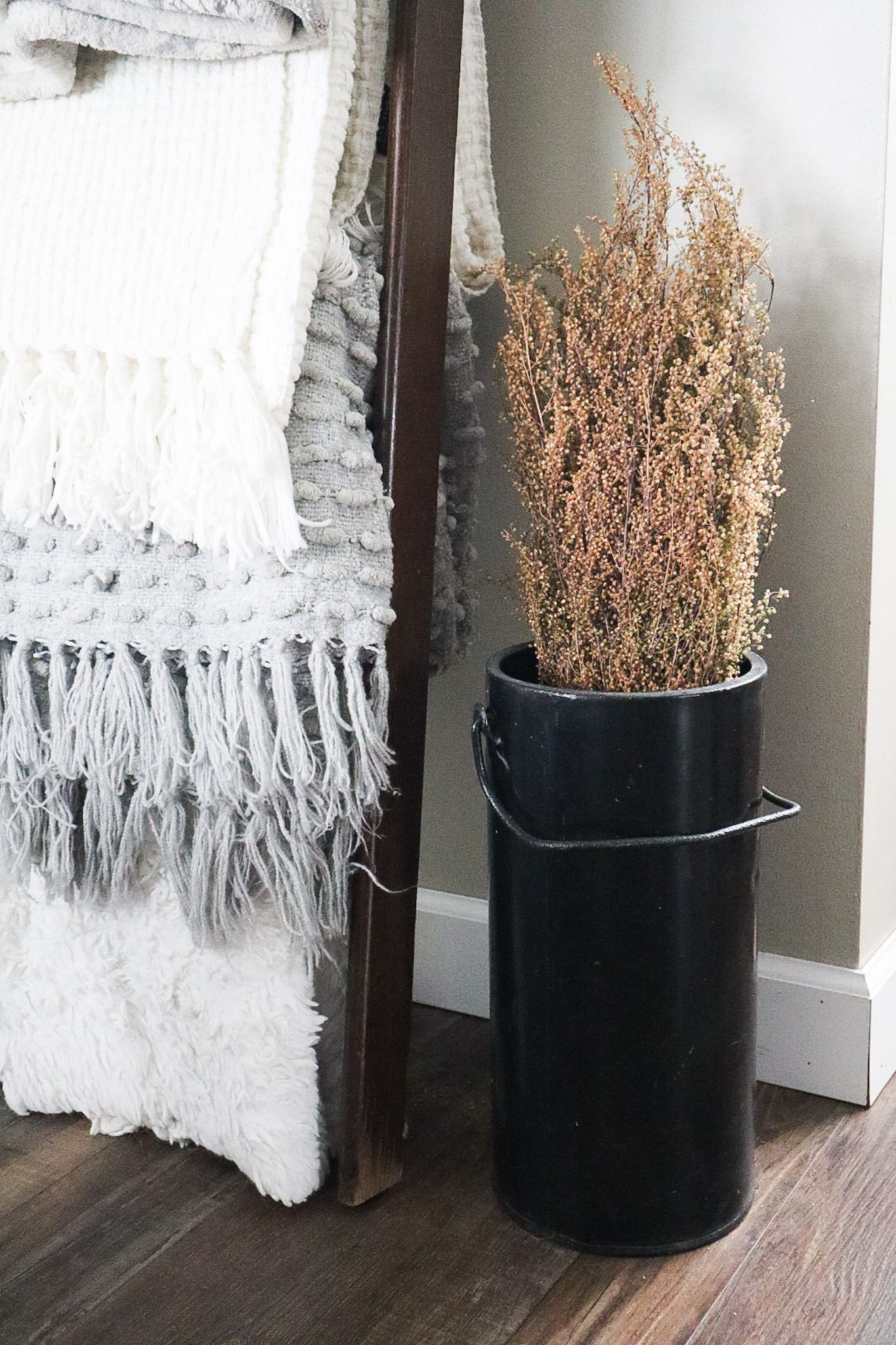 We have an antique cowbell that I use to let my husband know it is dinner time, and we are actually working on seasoning an antique grain mill at the moment to use to mill our grains!
Decorating the home with antiques is beautiful, efficient way to bring simple farmhouse style to your home.
GIVEAWAY 
There is a GIVEAWAY happening on my instagram, and I am sharing it with all of you!!
I am doing this GIVEAWAY with two other amazing bloggers that have a passion for decor in their home as well, especially the beautiful farmhouse style we are all going after!
Love Your Home Giveaway is hosted by myself (@churchstreethomestead_), @livinglikewerecountry, and @silvercityfarmhouse over on INSTAGRAM!
Head on over to Instagram to enter into the Giveaway!
It starts February 1st and ends February 3rd at 8 p.m. EST.
Prize: $100 Gift Card to Hobby Lobby
But first, head on over to my dear friends blogs and check out the three ways they decorate their home with that beautiful farmhouse style!
LIVING LIKE WERE COUNTRY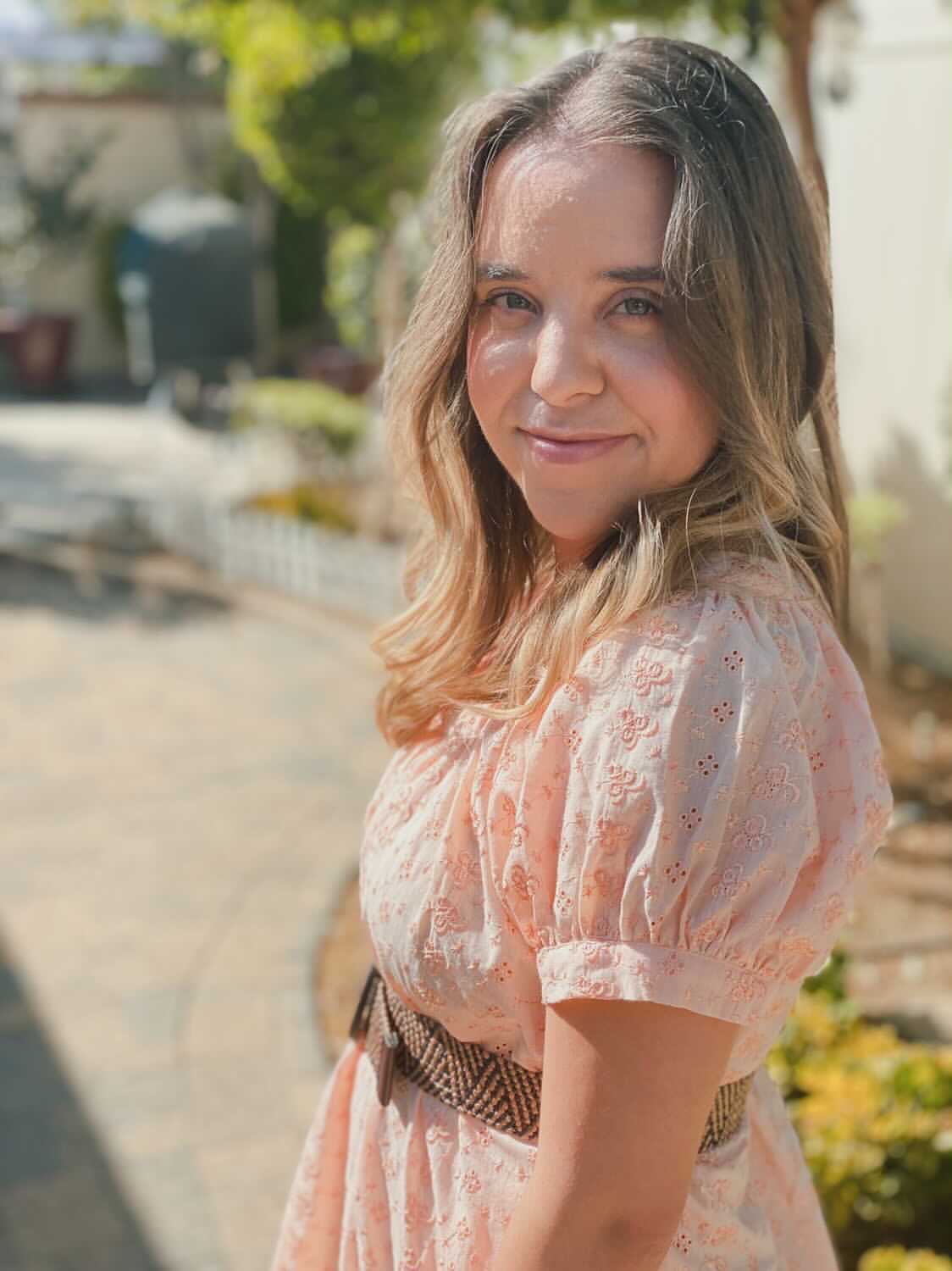 Chey is an amazing blogger that I am proud to call my friend. She has the greatest ideas, beautiful photos, and is starting her homesteading journey from the ground up. Chey has some amazing ideas to bring to life the farmhouse style you are looking for in your home!
Chey's Blog Post: Styling Your Farmhouse⎪3 Tips
SILVER CITY FARMHOUSE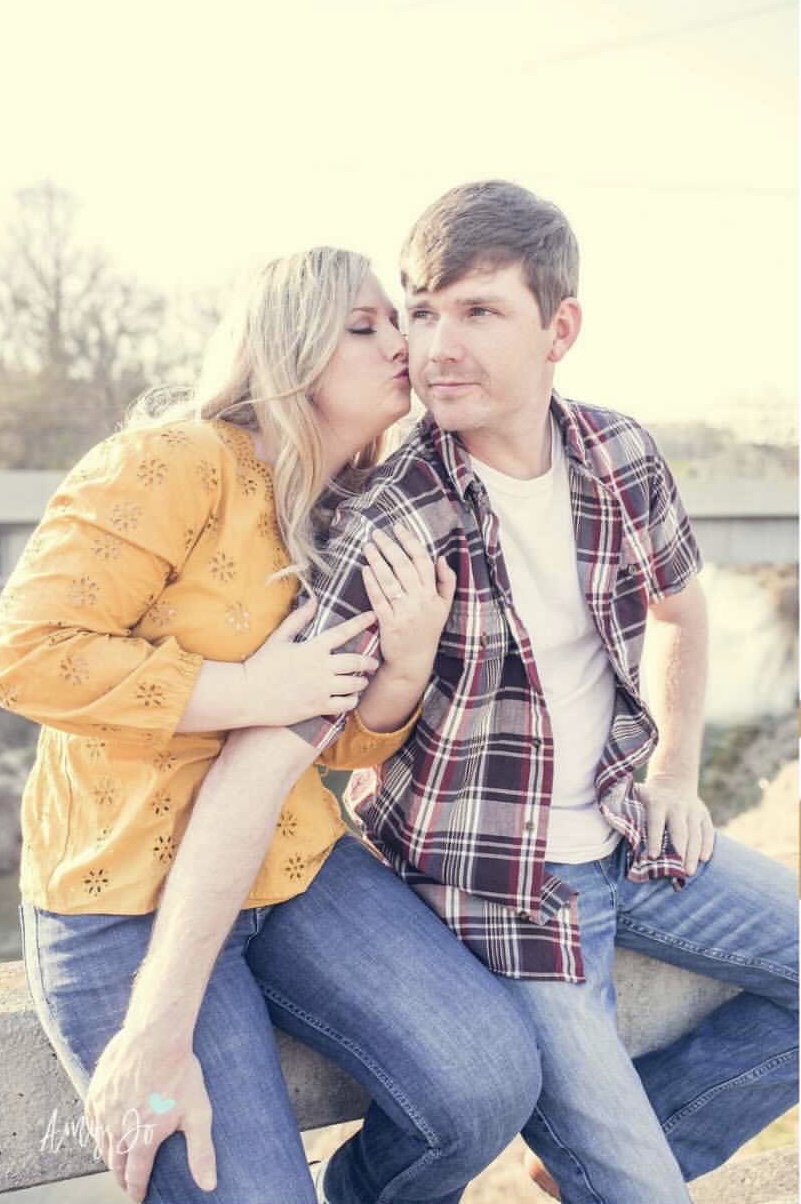 Jennifer is one of my favorite accounts to follow on Instagram. Her and her husband are starting their homesteading journey, and it's one of the best accounts to follow! She is always supporting other homesteaders on her instagram and just launched her NEW BLOG! Jen has some fantastic ideas to help bring that farmhouse style to your home over on her blog!
Jen's Blog Post: Styling Your Farmhouse⎪Where To Start
Make sure to check out the giveaway on Instagram!
PIN FOR LATER