Read more to find out how to conquer fall decor the simple way. Thanksgiving is right around the corner so this simple fall decor will have you ready for that special holiday, even if you are only having your immediate family over (COVID style).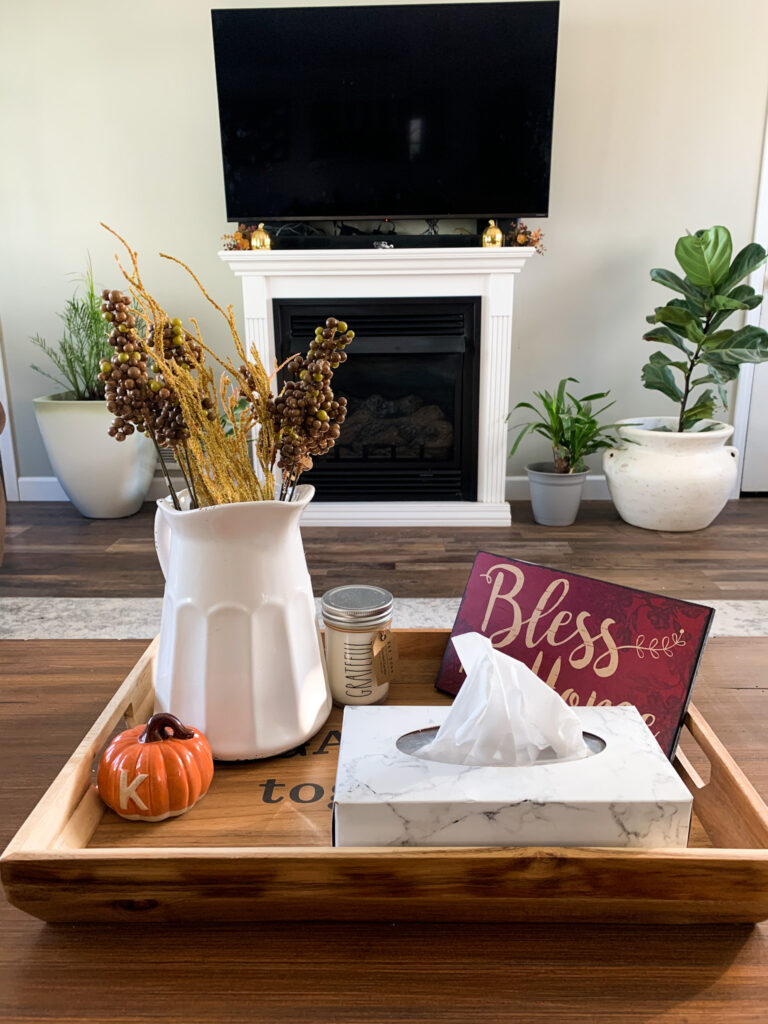 Thanksgiving is less than a week away, can you believe it? I feel like this year has just flown by, but unfortunately not the way we probably had planned it.
This year it seems that our holidays are being told to limit the amount of people allowed over, making it not feel like the holidays (even though after this year I feel we really need that feeling).
With that the feeling to decorate has been either one way or the other: Going all out or wondering why even try. Am I right?
My immediate family and I still plan on getting together, so I have put together the perfect, simple fall decor for Thanksgiving. It is not too much but not too little, and didn't break the bank to decorate. This decor is just enough to give that Fall touch during Thanksgiving, even if it's just for you to look at!
USE WHAT YOU ALREADY HAVE
I have this black vase that I bought at the GoodWill store in my town, and have use it for so many seasons. This season I bought wheat from the dollar store and out it in this vintage vase, bringing the perfect touch to making it feel cozy for fall.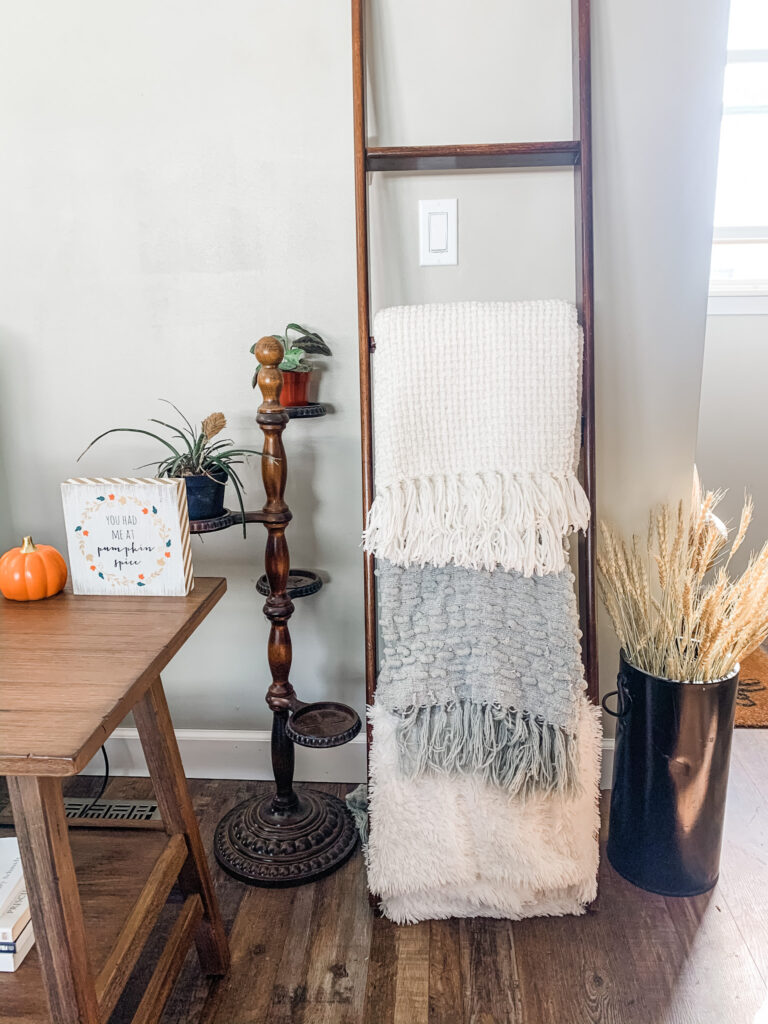 I also stock up on candles, and a lot of them say words like "gather" or some sort of pumpkin smell. I will usually stock up at the end of year sale on fall candles. I will put these around my home that bring a beautiful, fall decor that's simple and cost effective. They will also make your home smell like a fall dream.
HOW BLANKETS CAN BRING A ROOM TO LIFE
Using things around your home could be as simple as displaying blankets on tour furniture. I adore blankets and I especially love to use them around the home for decor. You can have them hanging on an antique or draped over your furniture like I do in these photos. We have dark furniture at the moment, so doing this trick lightens up the room a bit!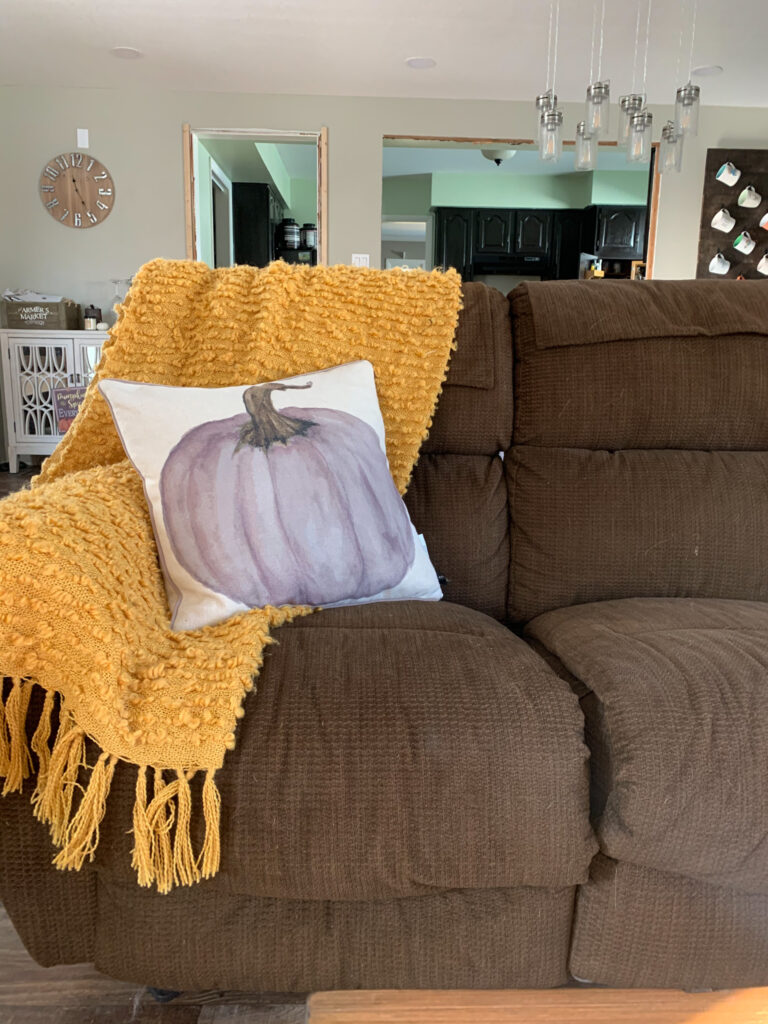 JUST ADD A PILLOW
I am definitely known as the pillow queen, but I promise when I tell you a pillow is a simple decoration that can bring a pop to just about anything. As said before I like to buy pillows at the end of the season sale because it's outrageous what they charge for 1 pillow these days!
BUY THE CHEAP STUFF
There is not one thing in my home that I have ever paid full price for because I LOVE al the deals. All of our furniture is hand-me-downs and most of the decor is too, or has been bought at GoodWill or the clearance section of TJMaxx (the best store ever).
You don't need to have to pay top dollar for decor to make it look beautiful in your home.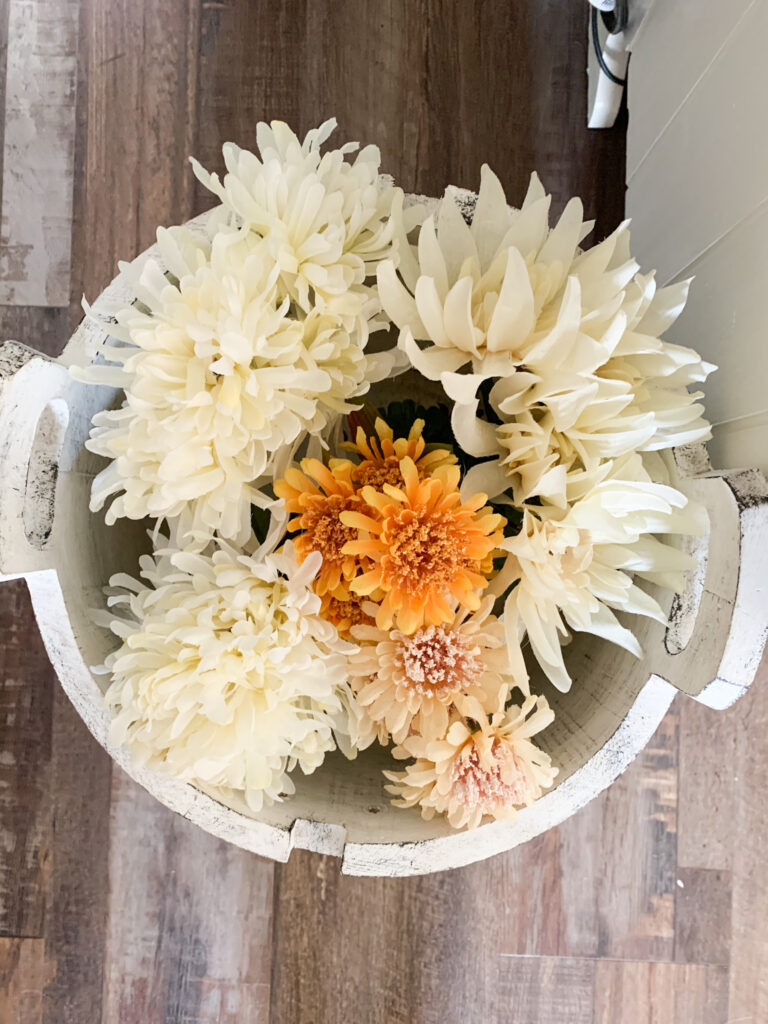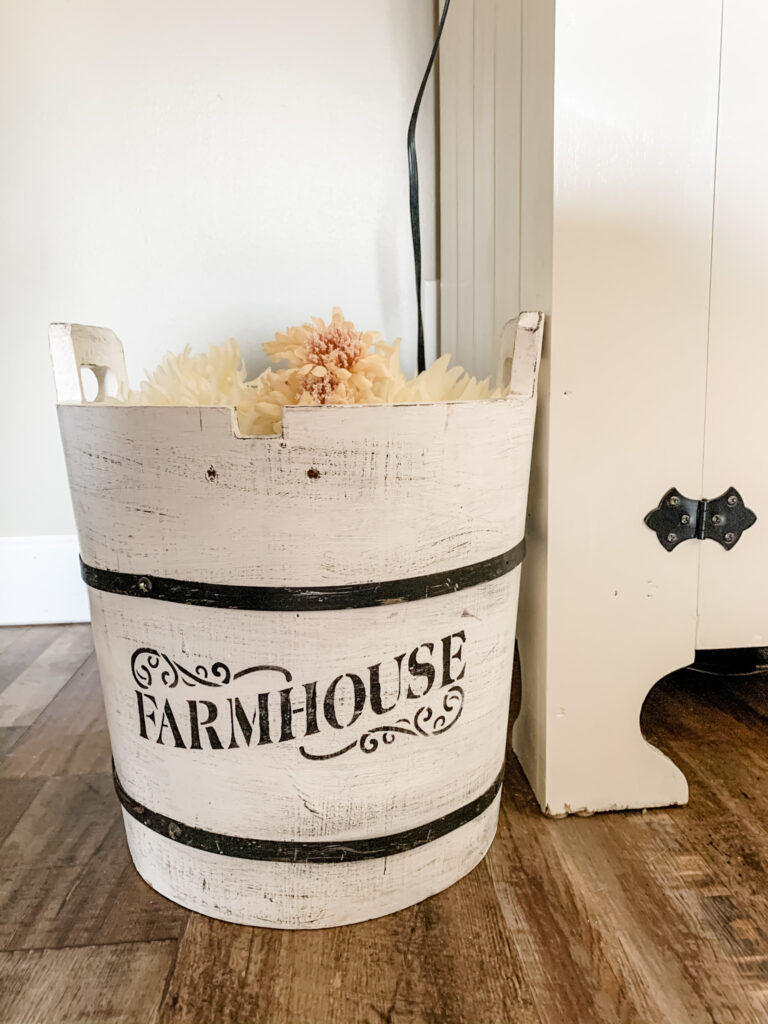 These flowers were bought from the dollar tree! They look real from afar and bring that pop of fall colors in the home. It is simple yet cost effective! There is some decor from the dollar store that does look cheap, but thankfully there is some decor that they have that you can play around with that doesn't look so cheap and brings to life your simple, farmhouse style!
PAIRS OF 3
With simple fall decor I love to add just little decorations placed every which way around the home, But I love to place the little in threes.
These little white pumpkins were a cheap purchase at HobbyLobby where they came in a bag. I placed them around my home to bring a touch of fall and it honestly is the cutest. I like to place them in groups of threes as you can see in the photos below.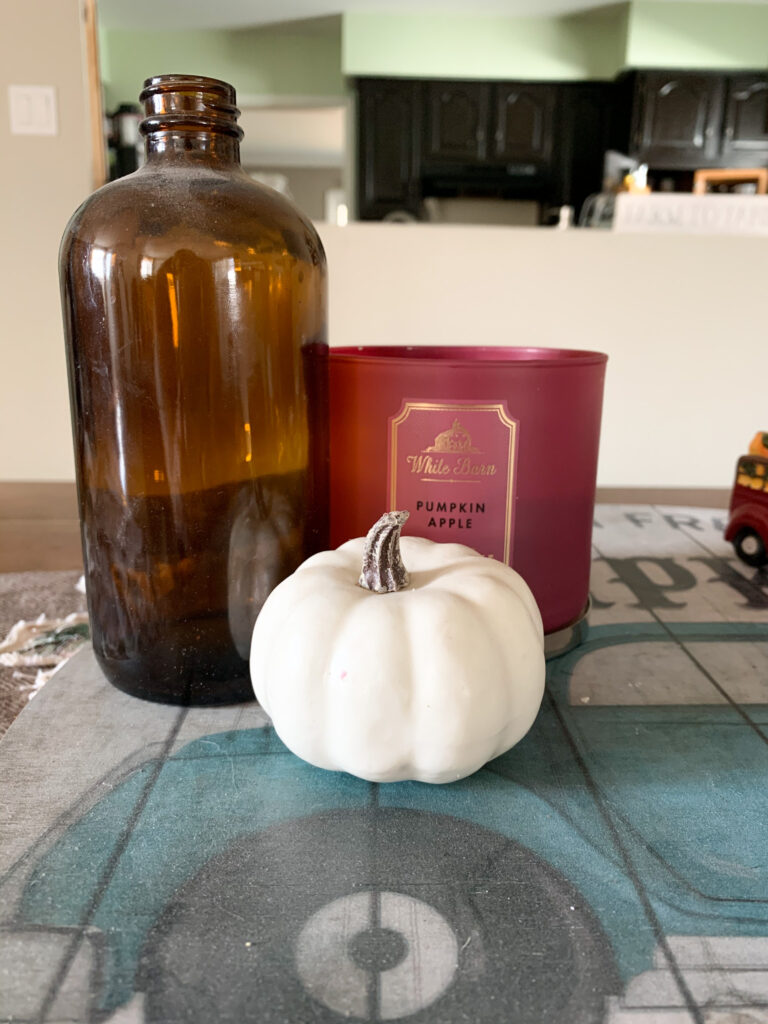 As said before, adding a candle can really decorate the room especially when you put it in a group of 3. I will ad a pumpkin with antique and candle, or another pumpkin with a household item (like salt and pepper shakers). You can really make your group of three of anything. I will say that if you do make a group of three, try to make each item a different size as in large to small.
This will help the decor not blend into one another and is super simple!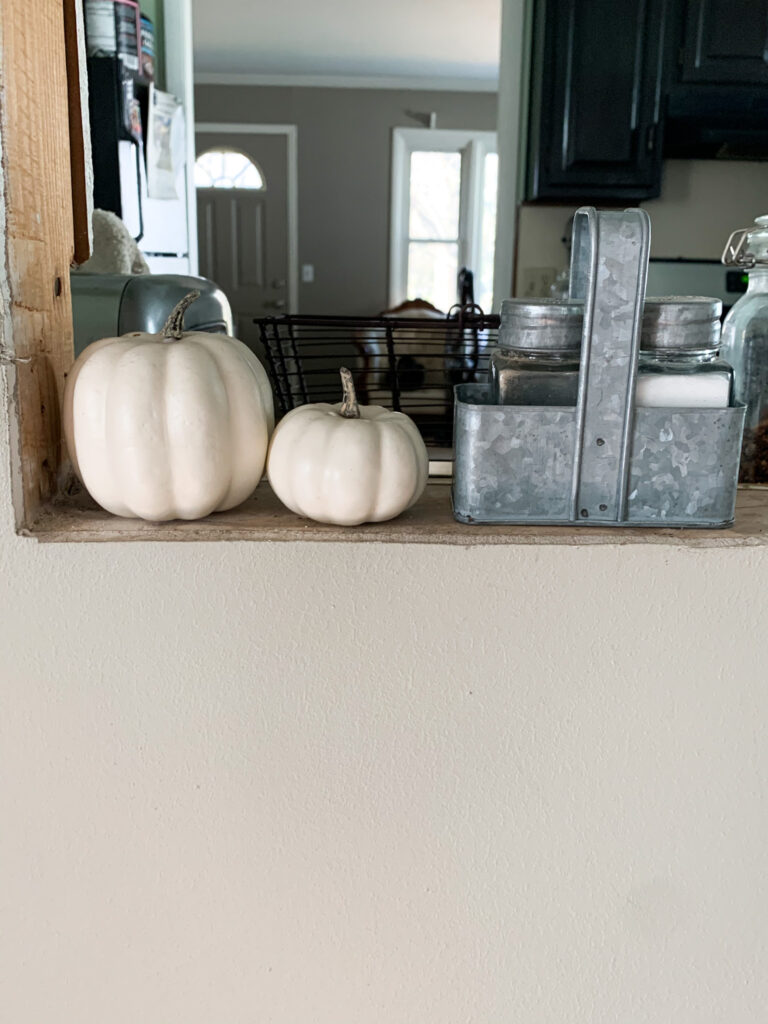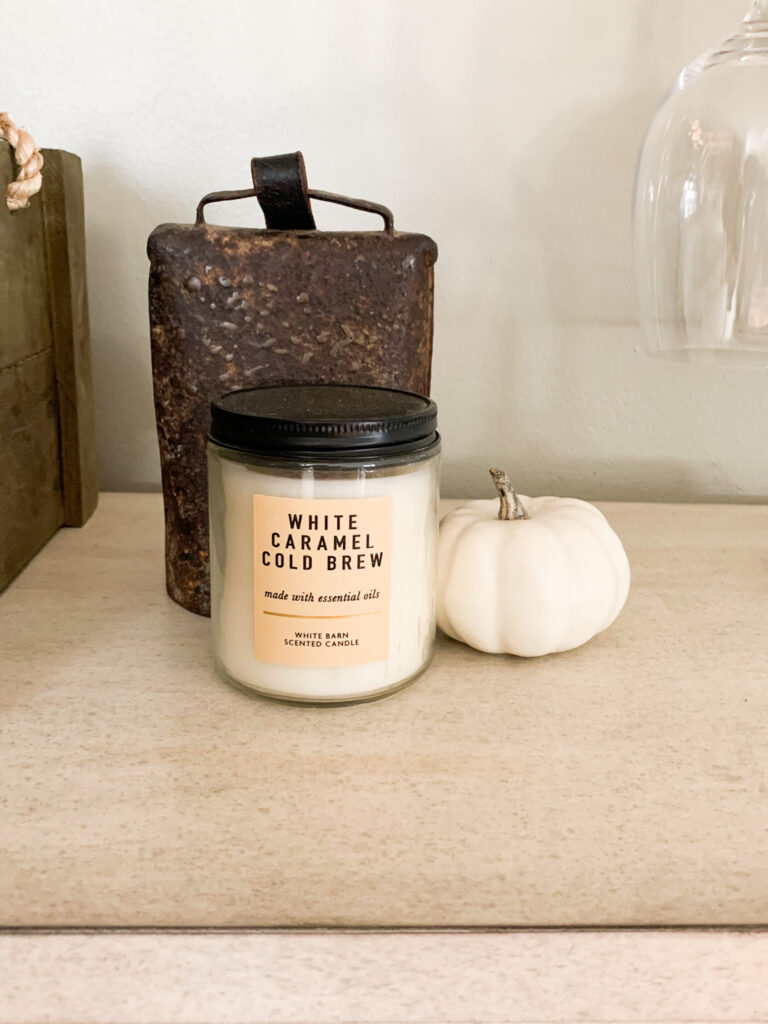 Take anything in your home and pair it with a little pumpkin and you can bring a pop of Fall anywhere in your home.
LESS IS MORE
Everyone has their preference on decor, but I have always believed that less is more. Adding just a little piece of decor to your home can bring to life a room more than you think, but it still doesn't take away from the room itself.
This year has been different for all of us. It hasn't been the year I believed we all planned on it being, so decorating for Thanksgiving may be the last thing on your mind. I hope these simple tricks help with decorating for the last bit of fall we have this year, and are not too over the top.
We will get through this together, y'all.
-Alexa, Church Street Homestead