Read below gifts to buy that are simple, great quality, and give back to small business owners. Small Businesses provide the best gifts to give to your loved ones and give back to the owners of these businesses. 
What a year 2020 was for all of us. It definitely was a year to remember, and a year that were probably going to tell all our grandkids about one day.
Many people have suffered from the affects of COVID-19; you may be one of them or you may know someone who has gone through it. I know of some small businesses that are local who have been affected by the harsh realities of COVID, having being forced to shut down because they no longer could afford to stay open. It breaks my heart to think that some people went through this and you may ask "how can we help these small businesses?"
One of the best ways to help keep the doors open on small businesses are purchasing from them, so this year in 2021 instead of buying gifts from the big stores let's all do better and try to buy from small businesses!
WHY BUY GIFTS FROM SMALL BUSINESSES AND NOT THE BIG GUYS?
I have always been an advocate for buying local or from small businesses, and there are many reasons why that is. Small businesses usually have handmade choices that are of great quality and are absolutely amazing. The work that is put into these products is seen through the finished product and the great quality it has.
Small businesses have some of the best products that the owners spent hours making perfect just for you. It's a piece in your home others may be asking where you got that from over and over again.
Also, products such as skin care or candles are more than likely natural without any hormone or chemicals added to them.
On top of that if you really enjoy the product that you bought, you don't necessarily have to worry about if the brand is going to run out simply because you know where the store is located or have the website. You can go and talk to them at any time, order what you need and more than likely they are more than willing to fulfill your needs. On top of that, if your family or friends love the gifts *as well and would like to purchase more, they too can go to the local shop or website to purchase it.
BENEFITS OF BUYING FROM A SMALL BUSINESS
I could go on and on about the benefits of buying from a small business, but we'll keep it simple. When you buy from a small business you are supporting someone. You are supporting a family that is local to your area, which if the business grows big enough it can employ other people within that town. When small businesses employ people from that town, it economically helps the town do better.
The products you received are handmade, therefore are true products with quality ingredients. The time spent to make that product probably took an evening, but an evening well spent being enjoyed by the owner.
Most of the time there are handwritten notes when you buy something from them. Almost every product I have ever bought from a small business came with a thank you note. Some even explain their situation or what the money is going towards. Theres nothing more personable than a small business.
When you buy from a small business you are supporting more than a business: you are supporting someone else. You're supporting a little boy playing football, a little girl learning how to play piano, someones electricity bill, or simply helping families put food on the table.
Most importantly, you're supporting someones dream and passion.
You are supporting more than you think when you buy from a small business and the benefits help more than just the owner of the shop.
SIMPLE GIFTS TO BUY FROM SMALL BUSINESSES IN 2021:
There are many things you can buy from a small business but here are a few that are the best in my opinion! Included in some of the choices are small businesses that I recommend too!
HOMEMADE SOAP
Bar soap is slowly starting to become the hip thing once again. I cannot even tell you the last time I used liquid soap in the shower to be honest. I mean it's nice, but have you ever tried a handmade bar soap?
I started using handmade bar soaps from small businesses because of the hormonal health scare that I had in the beginning of 2020. My skin started having many issues, so I heard of the beautiful benefits of using handmade soaps and lotions. I will be honest and say my skin has never been better when making the switch. The creators of these soaps also make so much more than just bar soaps, but other products like face scrubs, lotions, milk baths, body butters, and so much more that are all chemical and hormone free.
I will never buy another soap or lotion from the store because the ones made handmade are just too good!
DOWN HOME SOAP CO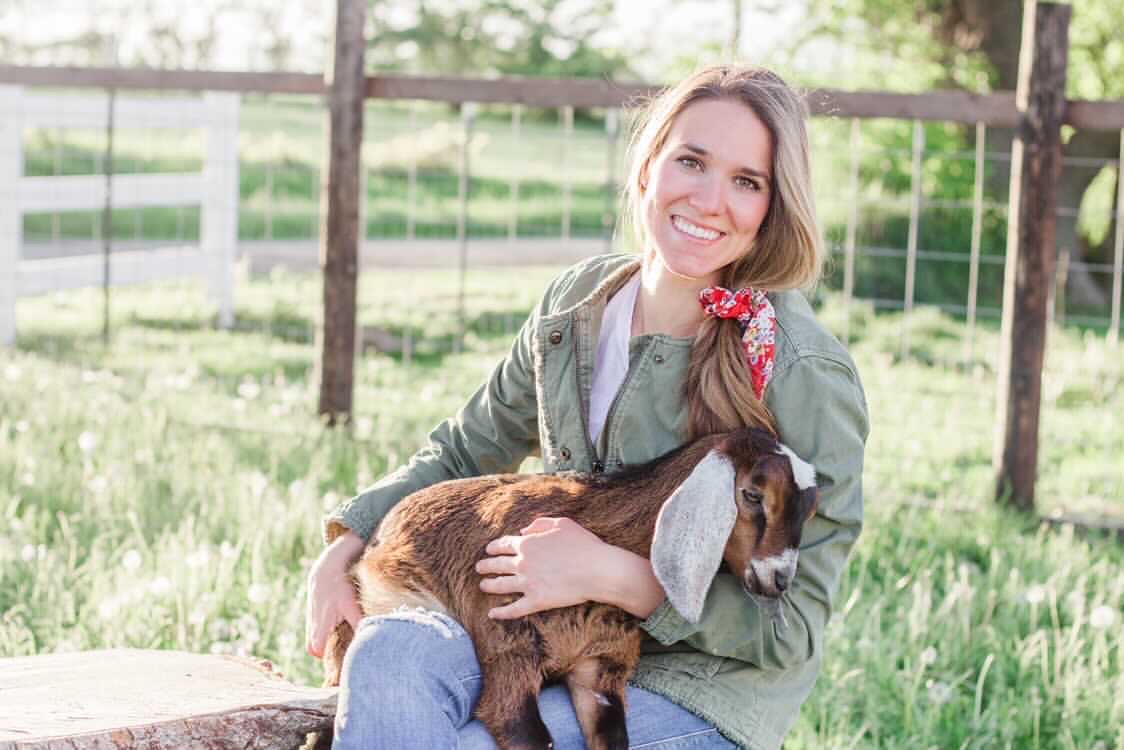 Down Home Soap Co is a small business that I have been following on Instagram for quite sometime. Gabby and her husband own a farm filled with many beautiful goats, donkeys, chickens, and cows. Gabby also creates beautiful soaps that are crafted with goat milk and decorated with flowers grown from her own garden. I have used her soaps for a little while now, and also given them as gifts to some of my family members (which they LOVE). 
Her pictures are breathtaking, and her handmade soaps are amazing!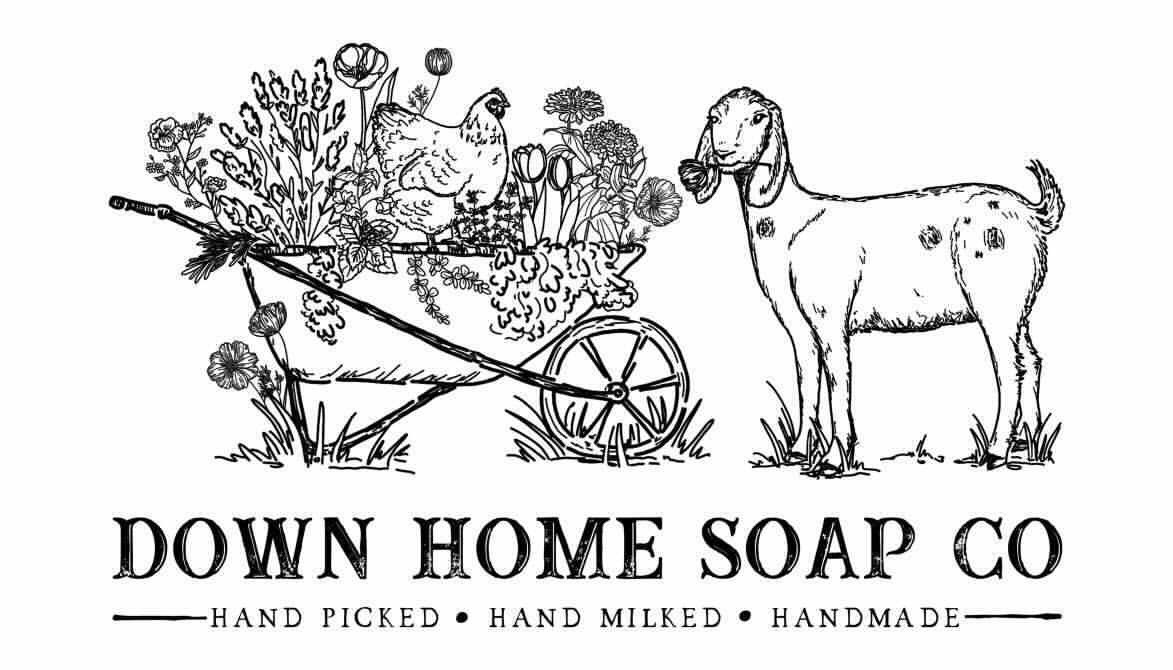 If you are looking onto buying handmade soaps from a small business, I recommend buying from Gabby at Down Home Soap Co!
Instagram: @downhomesoapco
BAKED GOODS
My favorite thing to gift someone with is something made in my kitchen. People are always thankful to receive a freshly baked loaf of bread along with farm fresh eggs, farm raised poultry, and of course different baked goods.
I believe baked goods are an underrated gift. Theres nothing like receiving a freshly baked batch of cookies during Christmas time, or homemade fresh cinnamon rolls that just came out of the oven. Even pies bring a smile to someones face when it's delivered.
Food is a love language, and giving it as a gift speaks volumes to others.
Giving food as a gift from a small business is one of the best gifts to give someone this year, and I promise they will always be grateful for it.
3 C Acres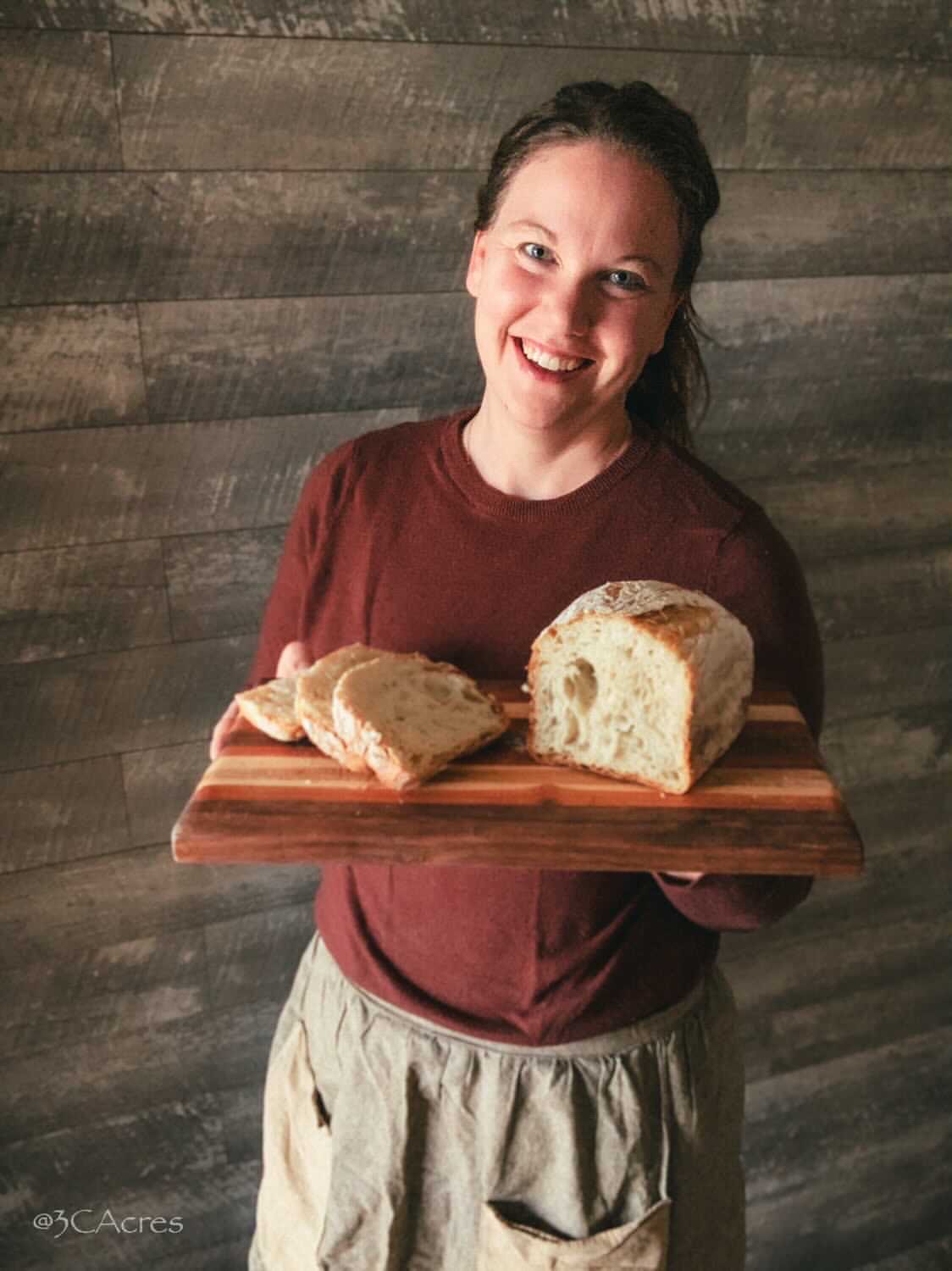 3 C Acres is a small business of a woman who can do many things. Tristen owns 3 C Acres along with her husband, and a small farm full of animals. They raise their own pork and poultry, make beautiful artisan breads, and has many other goodies that she sells on her site. Her and her family also have the cutest food stand where they sell everything in their town that gives me all the inspiration for my own stand. Their business brings their community together, and I love all of her posts about it.
One of the things Tristen makes that catches my eye the most are her breads that she creates. She inspires me to be a better bread maker, and try new recipes with bread. She even has made her own seasoning now too thats available to purchase. Tristen has so many other things that she does, so make sure to check her out!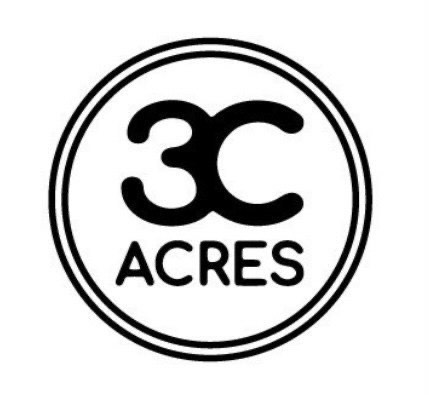 If you are considering buying food as a gift for a loved one, please look into purchasing from Tristen at   3 C Acres.
Instagram: @3_c_acres
FLOWER FARM FLOWERS
If you are going to give flowers as a gift they must be from a flower farm. I mean, who wouldn't love it if someone went and hand picked flowers as a gift for a loved one? I know for myself if my husband did that my heart would be overjoyed! On top of that flower farms, if you haven't visited one, are the most beautiful things to experience in life. There is just so much joy to visiting a flower farm, and the creativity of these farmers is unreal. I find myself getting lost in the beauty of it all when I am there, and my family loves the flowers I pick them whenever I go.
THREE SILOS FARM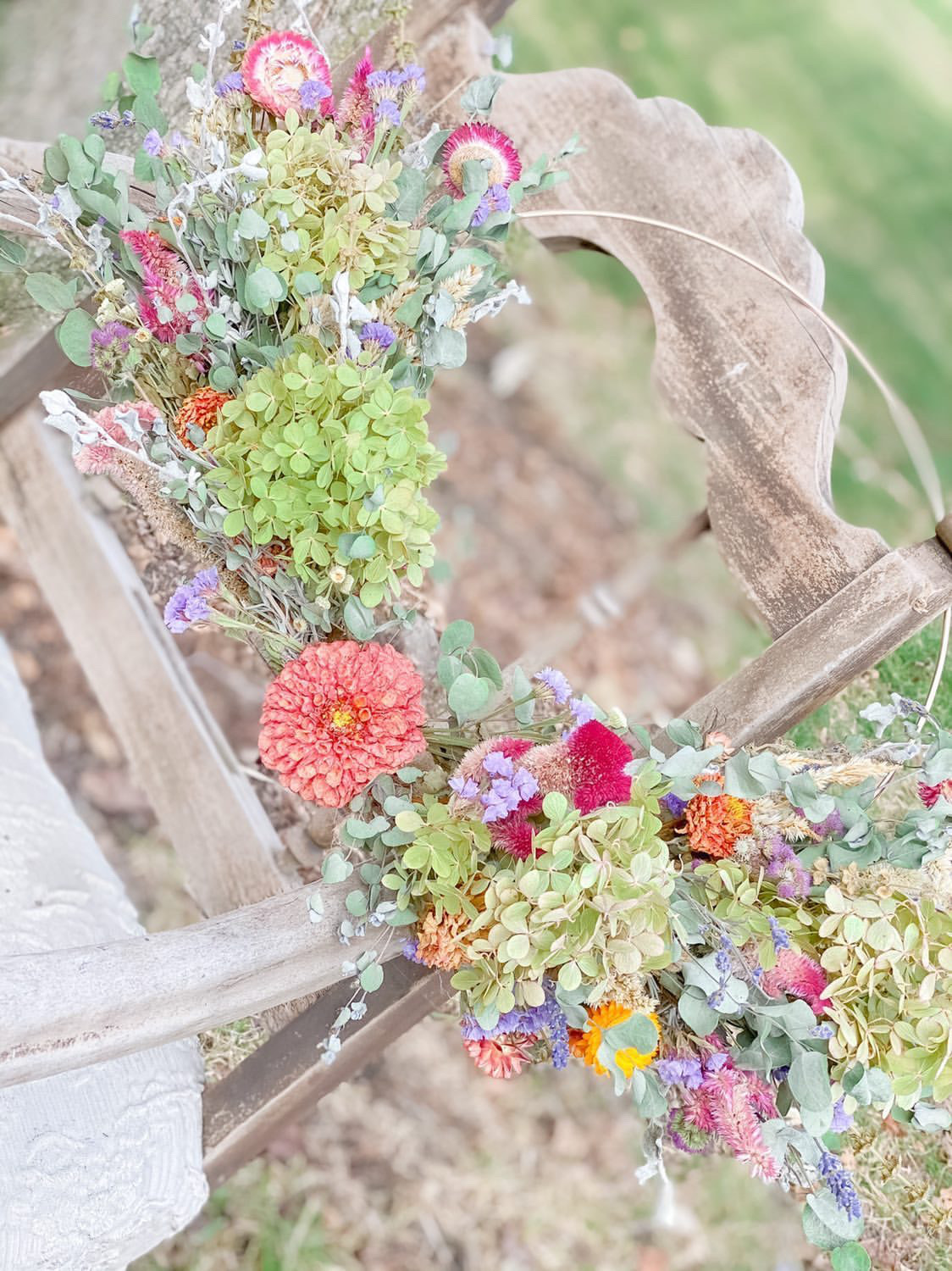 Three Silos Farm is a business that started from the ground up over this past year. Jody has created a beautiful flower farm alongside her husband, and the work she does is absolutely amazing. It's almost like she can see the diamond under the dust, and come up with such beautiful creations on the spot. I have seen a pile of flowers turn into a beautiful bouquet within a matter of a couple hours that she made up on her own. It truly is breathtaking what she can do.
Her flower farm is full of different flowers but specializes in the beautiful dahlias. I can't wait for summer just to be able to see all the gorgeous flowers she will have at the farm.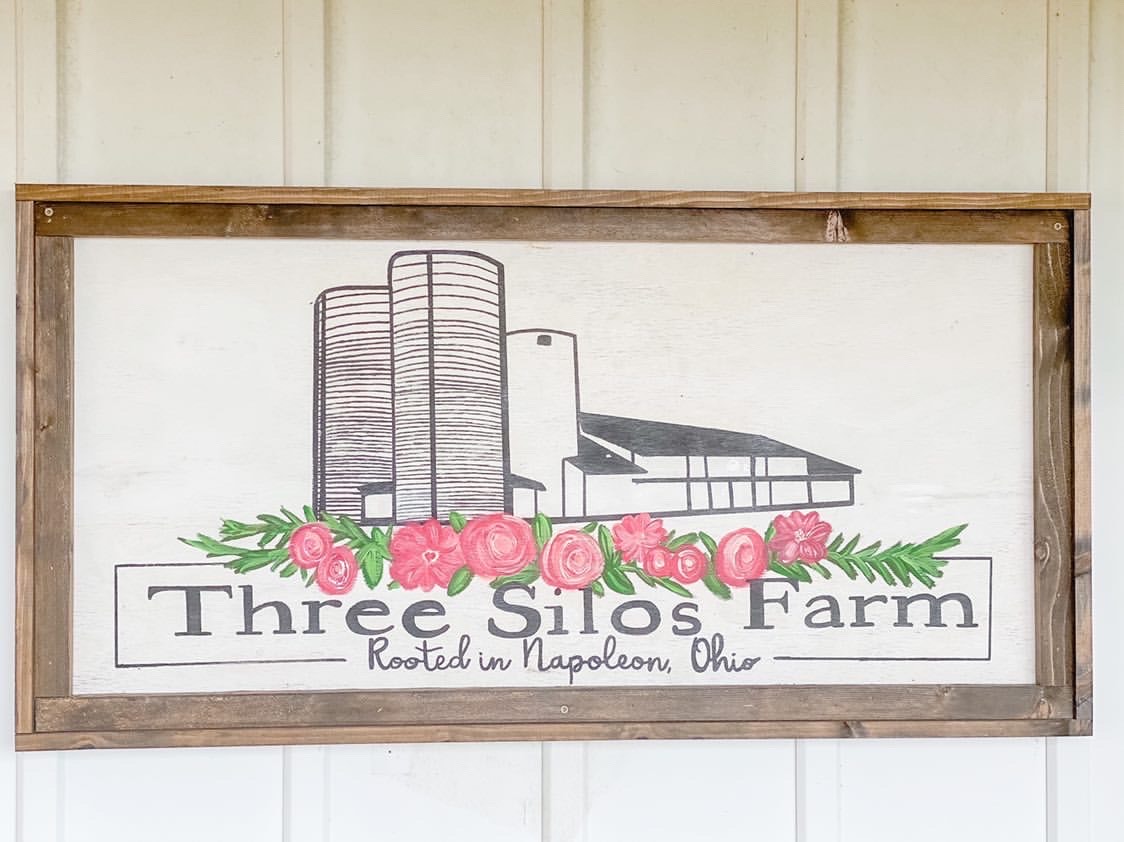 If you are looking to purchase fresh farm flowers, make sure to check out Jody at Three Silos Farm!
Instagram: @threesilosfarm
HANDMADE SIGNS
Signs are one of the most universal ways to decorate a home, and who doesn't love getting one as a gift? They add so much to the home and give that blank wall some good ole' beautiful decor. A sign can set the tone for the room or even bring together a color scheme you're working towards. I believe any sign whether its just a picture or words always tells the story of the home you're in.
FORREST PINE DESIGNS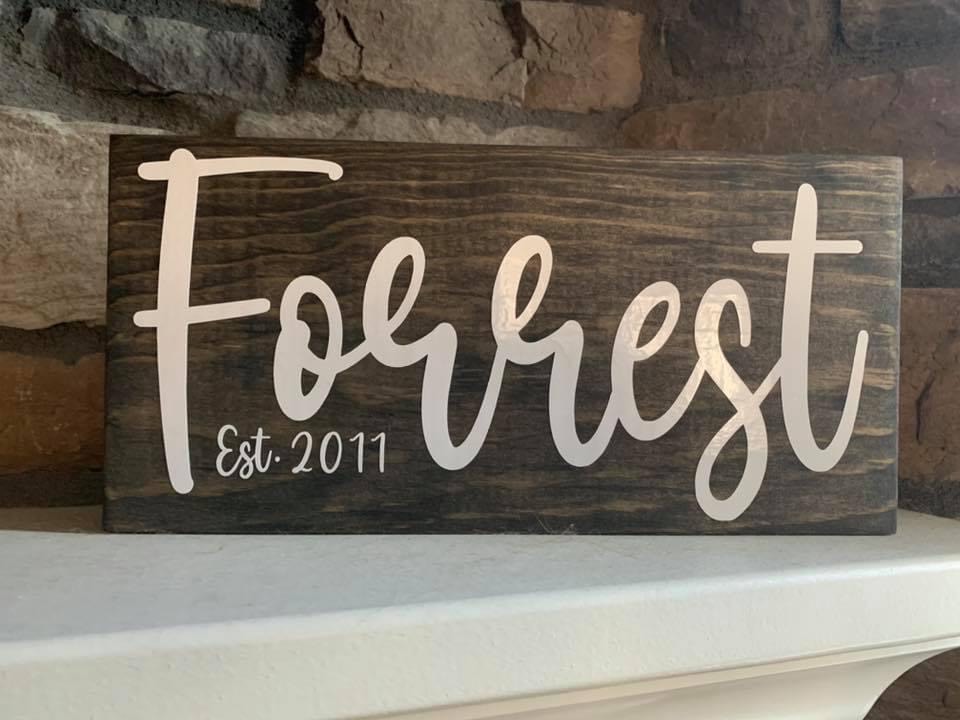 Forrest Pine Designs is based in Ohio and makes beautiful handmade signs for people. They are constantly staying busy with all the beautiful work that they do. Caytie can make pretty much anything, and does an absolutely beautiful job. My husband and I are in the works of thinking of a sign for our home, so I know who I will be contacting!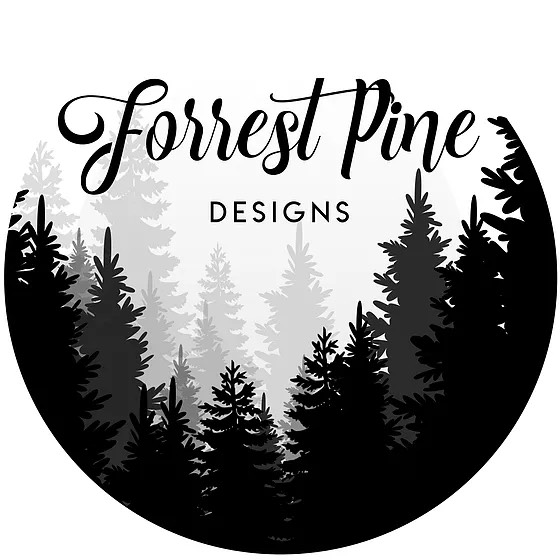 If you are looking to have a handmade sign made for your home, make sure to check out Forrest Pine Designs!
HANDMADE HOME
Gifts that are handmade from sewing. knitting, or crocheting are so unique. You look at it and wonder how someone made something that you wear or use everyday with their own hands. It's so much more comfortable, fits just right, and is unique in its own way.
Sewing came to me just over this past year. I have enjoyed learning how to sew, especially with my Nana teaching me.
I have always loved receiving handmade gifts that were sewn together by my nana. You can tell the difference in the blankets, clothes, and pillows. So learning this means more to me than just having another skill, but being able to learn from the woman who kickstarted this whole homesteading fire in my soul.
CHURCH STREET HOMESTEAD
I have decided to start creating things myself to sell on my blog! I do not have much inventory at the moment, but working hard to make more things to sell online. We will also be selling these handmade items in our pop up stand this summer that we are building. Right now I am focusing on apron making with some other things I am not announcing quite yet!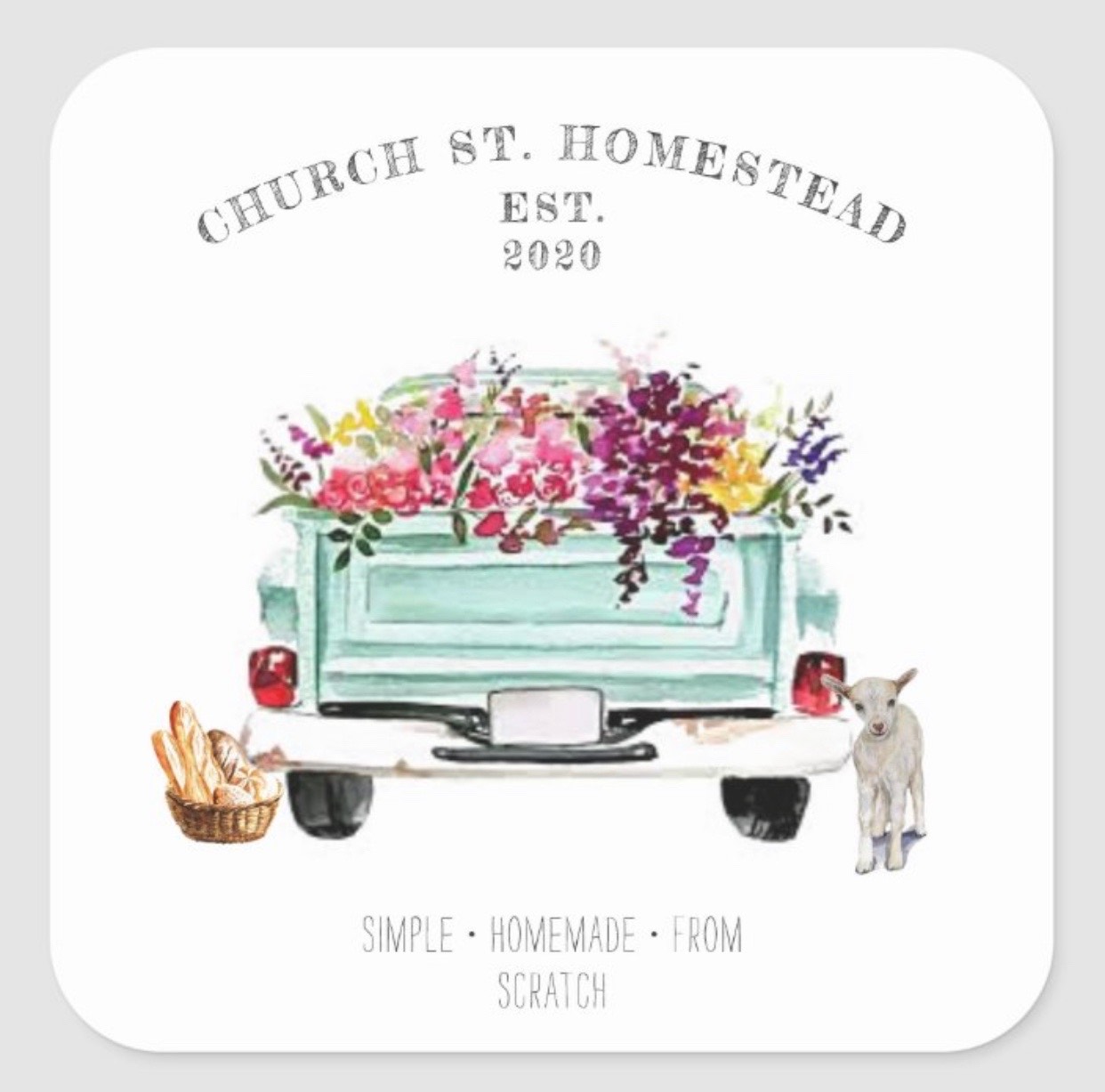 If you are looking to buy some handmade gifts, please make sure to keep an eye out for what's being made here on the homestead and possible Etsy shop!
Instagram: @churchstreethomestead_
Always remember:
When you support a small business you are supporting a family, a vision, a dream. You are supporting your local town and the economy of it. You're supporting the opportunity that the beautiful America brings.
And the products are truly just the best out there.
Support Small Businesses!
Alexa Church Street Homestead